Grated Spring Carrot Salad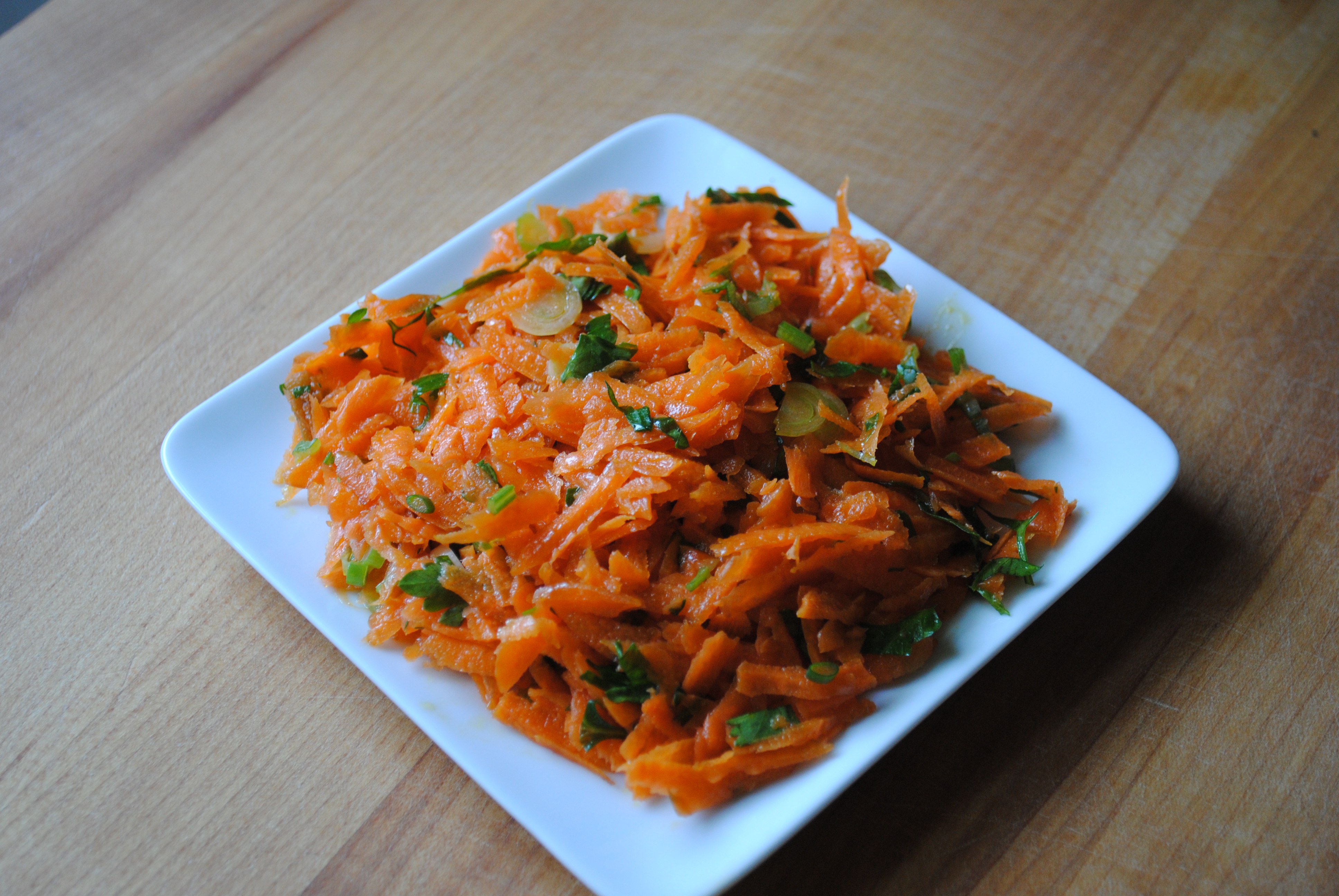 Author Notes: Carrots. One of my favorite kitchen stables and a vegetable for all seasons. I always watch for tender new carrots when they start to appear in the GreenMarket in spring, so sweet and tender you can grate them without peeling most of the time, but I continue to make the salad through the summer. Grated carrot salad stands by itself as an appetizer or accompanies other raw vegetables for a plate of crudités.
170 calories per cup; nutrition information available on blog site. - Gourmet Metrics
Makes generous 4 cups
1

pound spring carrots (500 grams)

3

scallions (80 grams)

handfuls parsley (10 grams)

6

tablespoons classic vinaigrette (90 ml)

1

lemon
Wash and trim carrots. Peel if necessary and grate using a food processor, a box grated, or a microplane. Wash, trim, and chop scallions and parsley.
Make the vinaigrette in the bottom of a salad bowl as follows. First add 1 ½ tablespoons vinegar and stir in a generous pinch of salt. Then add a generous 4 tablespoons good olive oil and whisk.
Add grated carrot, scallions, and parsley. Mix well. Adjust salt and add pepper to taste. Finish with a squeeze of fresh lemon juice.