Fried Shrimp Batons with Apricot Ginger Sauce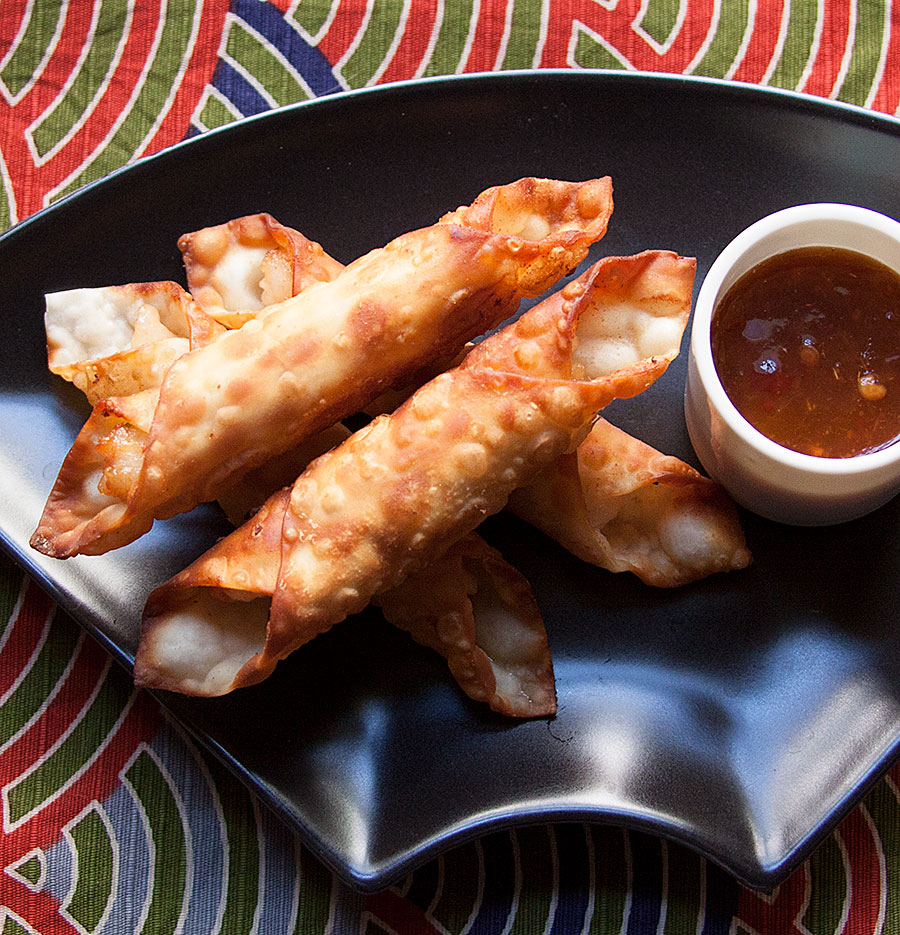 Author Notes: We moved back to Denver shortly before our wedding in 2002. Having been a chef and caterer respectively and self-declared food snobs coming from San Francisco, we were a bit worried about finding a good caterer. Denver had been improving in the food scene but we were still disappointed after several interviews with caterers who lacked imagination and had never heard of sriracha. We finally settled on someone who would let us provide the recipes and some guidance. Since the beef short ribs they had cooked for our tasting were flavorless and about as tender as mouthful of rubber bands, we also gave strict instructions for the meat and my husband cooked the sauce the morning of our wedding.

One item we created for that day were these skinny, fried shrimp items. I call them batons a bit unwillingly, but I suppose that's what they are. They were my favorite item in the cocktail phase of events so I was bitterly disappointed that the plate that had been saved for me while photos were being snapped (forever) was missing the shrimp things altogether. Alas, I can make my own whenever I want and they always remember me of our wedding day. - savorthis
Serves 12
Shrimp Batons
1

piece bacon, finely chopped

1/3

pound shrimp, peeled

1

garlic clove, minced

1

teaspoon dry sherry

1

teaspoon soy sauce

1/4

teaspoon sesame oil

1

teaspoon canola oil

won ton wrappers

1

green onion, finely sliced
Coarsely chop shrimp and stir in garlic, sherry and soy sauce. Allow to marinate while you make the sauce then come back to these steps.
Heat oils in nonstick pan over medium heat and cook shrimp until just barely cooked. Remove to a bowl and stir in green onions.
Set a won ton wrapper on the counter with a point facing you. Place a small amount of shrimp along bottom, wet top corner and roll tightly. Do the same until you are out of shrimp.
Render bacon, remove with a slotted spoon. Stir bacon into shrimp mixture and reserve fat in pan.
Add enough oil to cover the bottom of the pan and fry batons on each side until deep golden, brown.
Apricot Ginger Sauce
2

tablespoons apricot jam

1/2

teaspoon soy sauce

1/2

teaspoon chili garlic sauce

1/2

teaspoon grated ginger (really easy if kept in freezer)

1/2

teaspoon lemon juice
Mix jam, soy, chili, lemon and ginger together.
Jump to

Comments

(

4

)