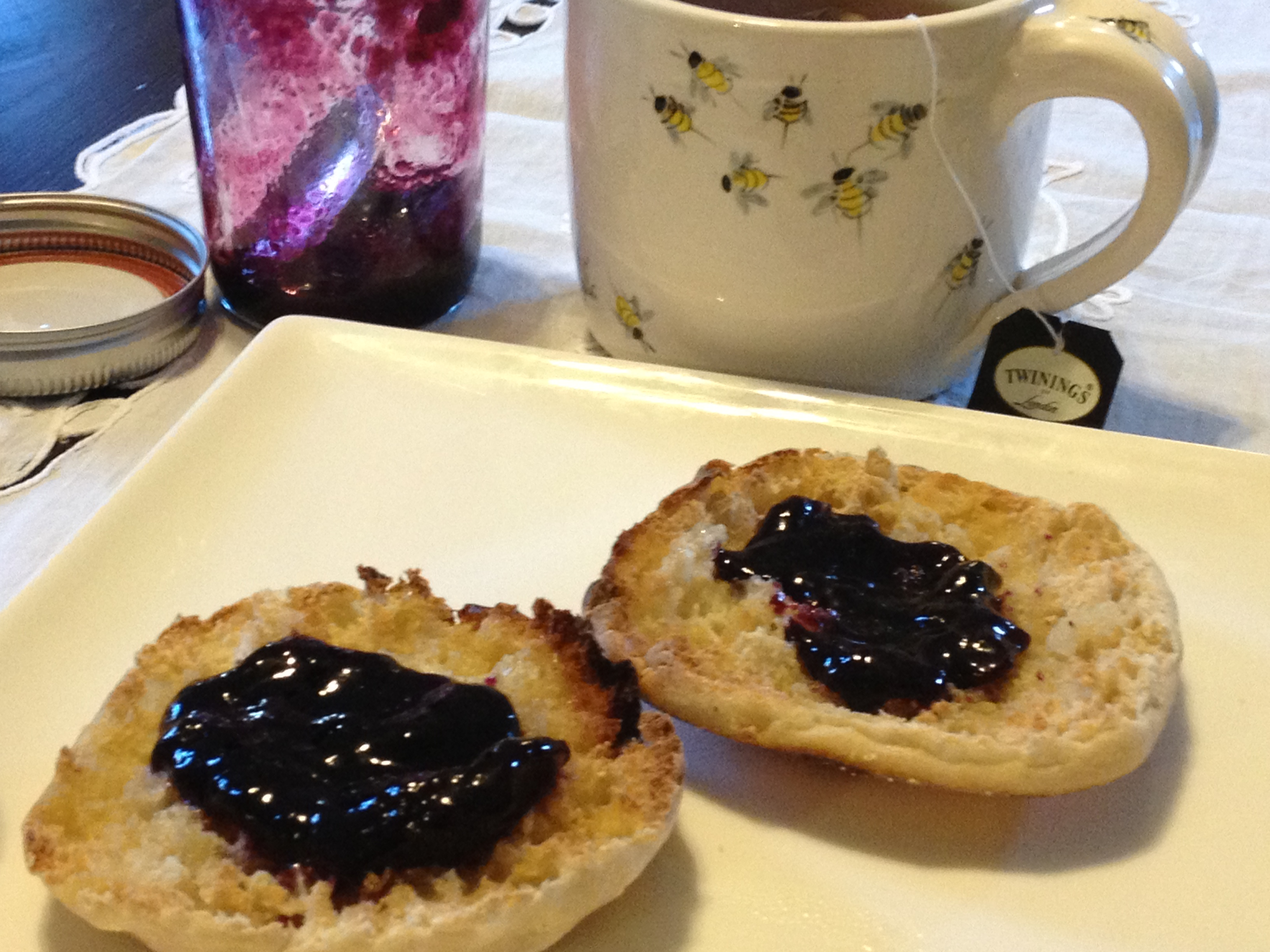 Author Notes: When I saw the contest was all about grapes I had to smile for the last week I have been making concord grape jam, first let me say I am not an adept canner or preserver, truth be told I have never done it before. This is a quick jam that sets in the refrigerator, I don't use pectin or any thickener just concord grapes, sugar, water and lemon juice. This jam is wonderful with an intense grape flavor that is unmistakably concord grapes. I have always loved grape jam and grew up on Welches and this is so much better, my grand daughter proclaimed that it's the best she has ever tasted. This recipe is so simple, almost too simple and I almost didn't enter it but thought why not its really good. If you know how to process jam by all means do it, this should be used within a month or so it never lasts longer than a week in my house. - sdebrango
Makes 2 cups jam
2

pounds concord grapes cleaned and removed from stems

2

cups sugar

1/2

cup water

juice of half a lemon

pinch of salt
Place grapes, water, sugar, lemon juice and salt in medium size saucepan. Bring to a rolling boil then reduce heat to med/low and simmer uncovered for 1 1/2 hours or until it reduces by about a third and becomes noticeably thicker.
While the jam is bubbling away, sterilize 3 half pint jars and lids, lay on clean tea towel to drain and dry.
When jam is ready place a strainer on a large (8 cup) heatproof glass measuring cup or bowl, you want to remove the skins and seeds but retain the pulp so really stir it, scraping the bottom of the strainer occasionally. Return the strained jam to saucepan and on med heat let it simmer another couple of minutes, just so its hot. Pour into clean jars, put lid on and let come to room temperature and place in the refrigerator overnight. By morning you will have a thick jam.
Jump to

Comments

(

22

)