Aunt Babe's Mashed Potatoes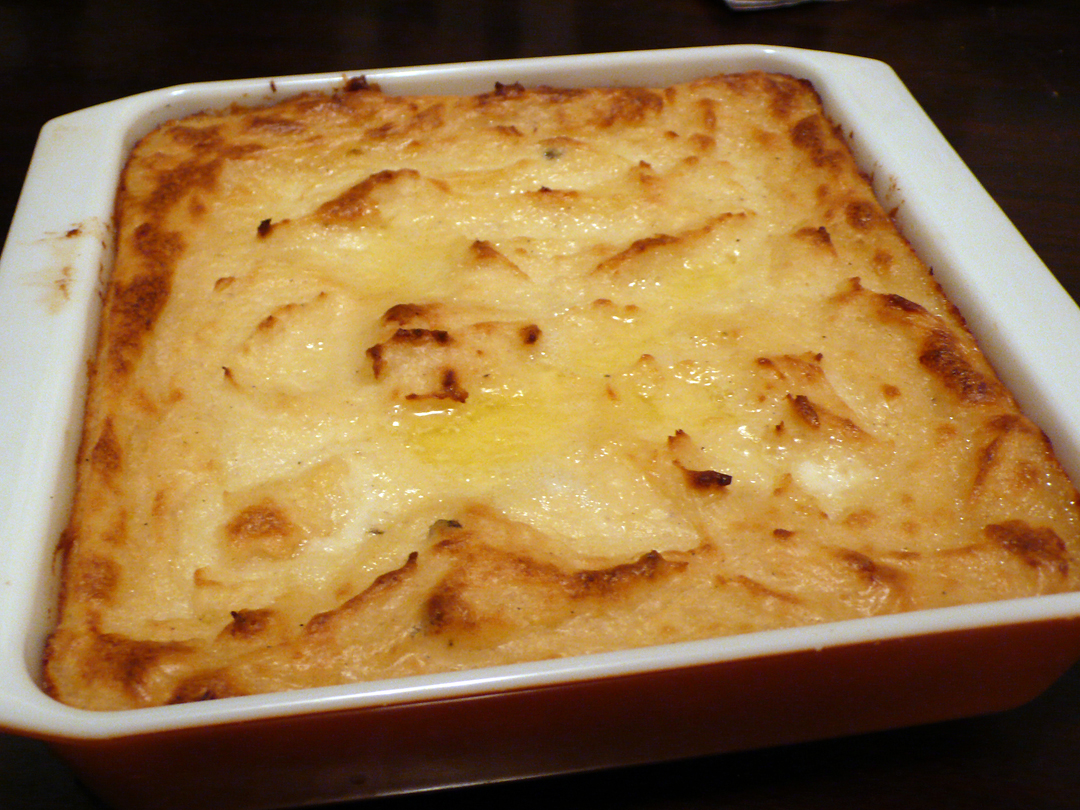 Author Notes: My Aunt Babe has made this dish every Christmas Eve for as long as anyone can remember. I know mashed potatoes are the simplest dish in the world to make, but hear me out folks. You have likely never tasted any potato dish even remotely as decadent, rich, supple and delectable as this. - F for Food
Serves 6-8
6

Russet potatoes

1 3/4

Sticks of unsalted butter

1/2

cup Canned, evaporated milk, diluted

Salt & Pepper to taste
Preheat oven to 400.
Bake potatoes for an hour to an hour and a half, or until easily pierced with a fork. Scoop out all of the insides and toss skins (or do something else creative with them).
Lower oven temperature to 350.
In a mixing bowl add potato insides, 1 and ½ sticks of butter, salt & pepper. With a hand mixer, slowly add diluted milk while keeping an eye on maintaining the moisture. Aunt Babe said that the secret is the moisture.
Put mixture into a casserole dish and add "dabs" of remaining butter along the top. Bake until you see "little peaks of brown on top", about 15-20 minutes, and serve.
Jump to

Comments

(

6

)
Tags: butter, family, Holidays, mashed potatoes, potatoes