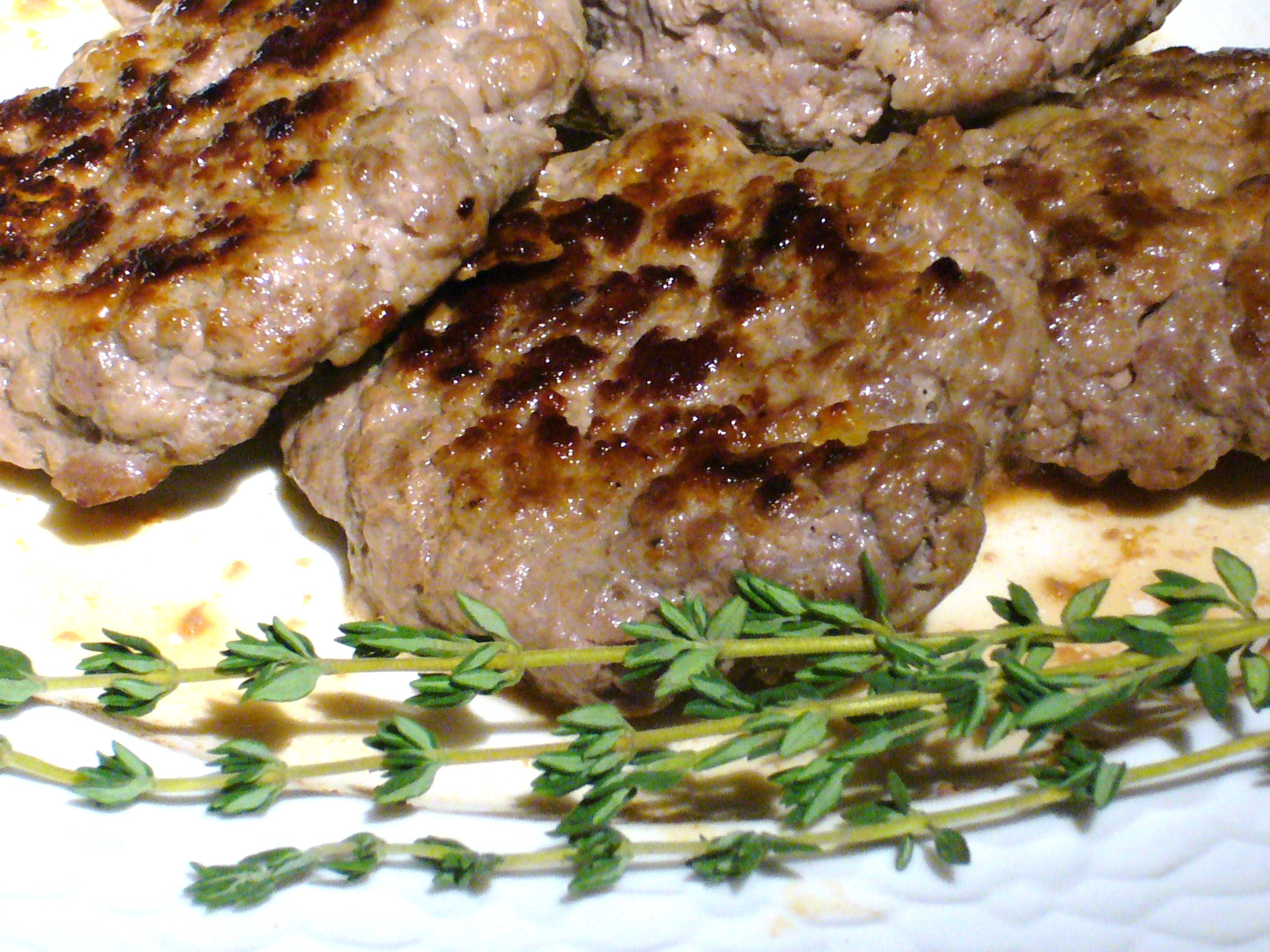 Author Notes: And today's stove-top meal is...Breakfast Sausage - it's what's for dinner (well, tonight, anyways.) I recently bought a jar of juniper berries in hopes of using them in something fabulous (homemade gin, anyone?) Had a pound of Berkshire pork in the freezer, and a hankerin' for some sausage, so....this is the result. - mrslarkin
Makes eight 2-ounce patties
1

pound ground pork

1

garlic clove, minced

2 - 3

sprigs fresh thyme, leaves stripped

20

coriander seeds

1/4

teaspoon anise seeds

12

juniper berries

1

teaspoon sea salt

fresh cracked black pepper
In a spice grinder or mortar and pestle, grind the garlic, thyme, coriander seeds, anise seeds and juniper berries.
Combine pork with salt, pepper and spices.
Chill for 1 hour.
Form pork into eight 2-ounce patties. In a non-stick pan, saute sausage patties over medium-low heat until nicely brown, about 5 minutes per side.
Serve with some smashed taters, hash browns, or my Spinach and Potato Tortilla. Grits would be nice, too. Or make a kick-ass biscuit sangwidge with some scrambled egg and cheese.
Jump to

Comments

(

4

)