2
Save
If you like it, save it!
Save and organize all of the stuff you love in one place.
Got it!
If you like something…
Click the heart, it's called favoriting. Favorite the stuff you like.
Got it!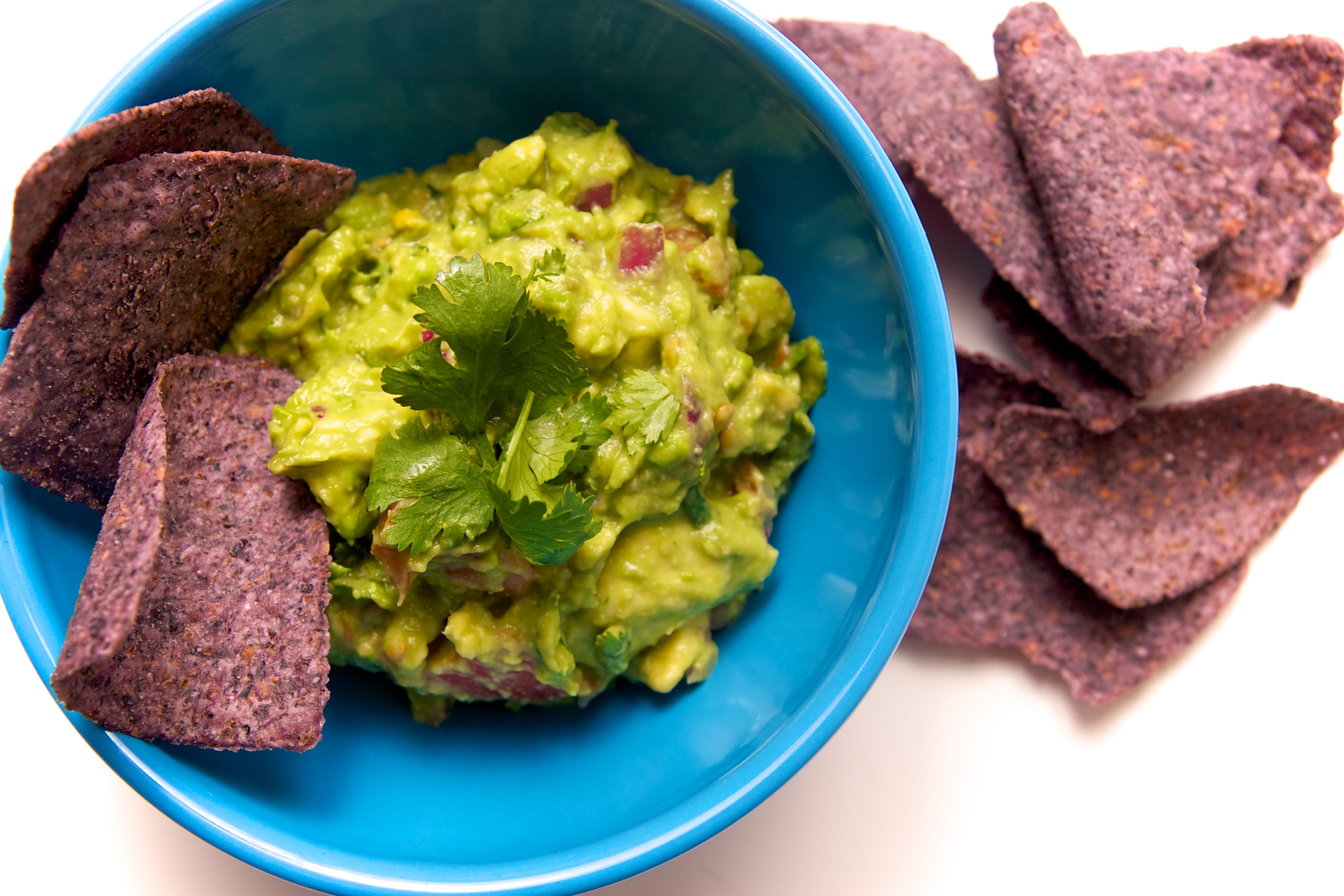 Author Notes: Avocados are one of my favorite fruits. I would love to have a huge avocado tree in my back yard so I could eat them everyday. I could honestly say we eat about 4-8 avocados a week. Its very versatile and always delicious. I have a few variations of Guacamole, and this is a very traditional one. My boyfriend is in love with Guacamole, I have a feeling they don't have as many avocados in England as they did for me growing up on the West Coast :) I have known a few people in my day that would buy packaged guacamole mix (barf) why?! Its super easy to make and tastes so much better fresh and homemade. - Nicole Franzen
Serves 4
3

ripe avocados

1

ripe tomato

1/2

of an onion

1

bunch cilantro

1/2

jalepeno

1

lime

S&P

tortilla chips
Cut three avocados in half lengthwise around the pit. They should pull apart from the pit nicely, if they don't they aren't ripe. You can either score the avocado and pull the skin away nicely or use a spoon to scoop it out. Place into a bowl, add half of a finely chopped onion, and one finely chopped tomato. I like to add the zest of my citrus on a regular basis in my cooking. I use a microplane and zest the lime, then cut in half and squeeze the juice into the bowl. Mix thoroughly with a fork. Season with sea salt and fresh ground pepper. Pick some cilantro leaves and finely chop and add to the mix. Season to your liking. Serve with tortilla chips.
Jump to

Comments

(

0

)
Tags: avocado, cilantro, guacamole, lime, sea salt, tomatoes