Wilted Spinach and Onion Salad with Herbed Goat Cheese
3
Save
If you like it, save it!
Save and organize all of the stuff you love in one place.
Got it!
If you like something…
Click the heart, it's called favoriting. Favorite the stuff you like.
Got it!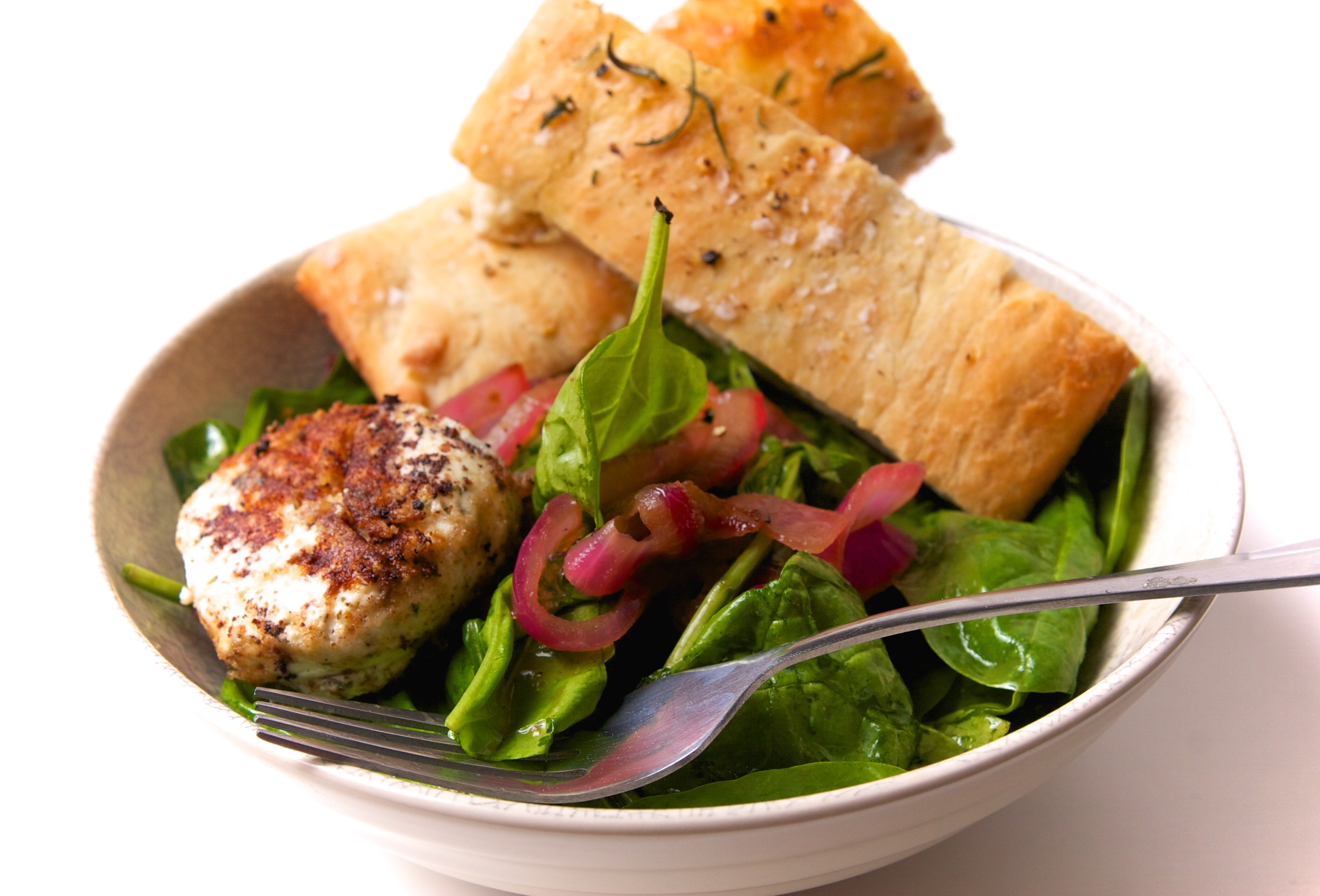 Serves 2
1

pound of spinach

1

red onion

herbed goat cheese

red wine vinegar

olive oil

Salt

Pepper
Slice red onion into quarter inch slices. Heat a drizzle of olive oil in a medium size saute pan on medium-high heat. Add the onions and saute until they start to caramelize, about 5 minutes. Season with salt and pepper. Finish the onions with a splash of red wine vinegar.
In a salad bowl mix together olive oil, vinegar, salt and pepper. Add the spinach and hot onions. You can place the saute pan on top of the spinach so that more wilting occurs. Toss all together and adjust seasoning to taste.
For the goat cheese, form them into small cakes and roll them in bread crumbs. Saute in olive oil over a medium high heat for a few minutes until golden-brown. For a quicker option, you could also just crumble the uncooked goat cheese over the top of the salad. And if you don't like goat cheese, shaved parmesan would also work well.
Jump to

Comments

(

0

)
Tags: light, savory, Vegetarian