Grilled Brined Shrimp with Mr. Stripey Tomato Salsa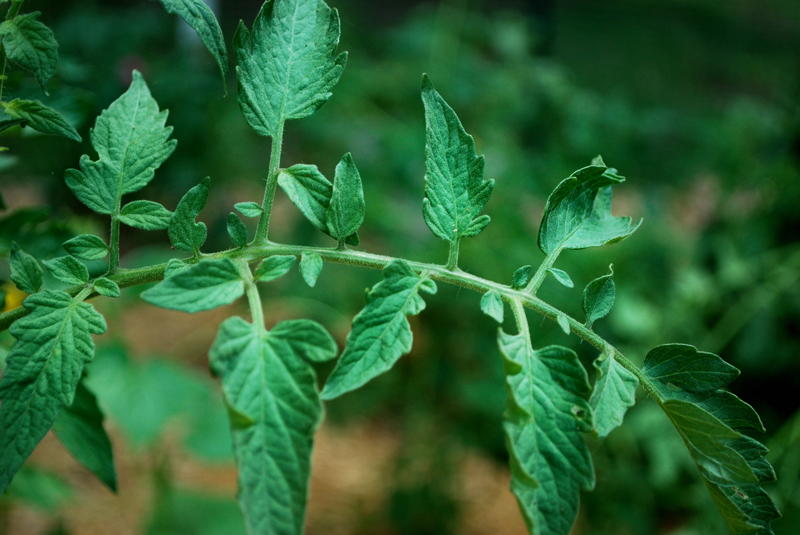 Author Notes: The combination of grilled brined shrimp and heirloom tomato salsa makes for a delightful summertime meal. By combining the sweet tomatoes and bright saltiness of the preserved lemon, this salsa has unique and robust flavor. You can brine and grill the shrimp unpeeled and then peel and devein once cooked, or you can peel and devein prior to cooking. Either way the brine time remains the same. This photo is of my only remaining Mr. Stripey plant, who is putting back nicely after a Tobacco Hornworm attack. - katiebakes
Serves 4
Grilled Brined Shrimp
1

quart water

1/3

cup kosher salt

1/3

cup organic sugar

1 1/2

pound large or jumbo shrimp
In a large container combine water, kosher salt, and organic sugar, stirring to dissolve salt. Add shrimp and brine in the fridge for 1-3 hours (using less time for smaller shrimp or if pressed for time).
Drain shrimp, rinse well, and pat dry.
Meanwhile, prepare the grill. Grill shrimp approx. 1 1/2 minutes on each side, or until pink. Serve with Mr. Stripey Salsa.
Mr. Stripey Salsa
3

cups chopped Mr. Stripey tomato

1

avocado, cubed

1/4

cup finely chopped Vidalia onion, or other sweet variety

1 1/2

tablespoon minced preserved lemon

3

tablespoons olive oil

1

tablespoon Meyer lemon juice (another lemon will work nicely)

1

tablespoon champagne vinegar

1/2

teaspoon salt

1/4

teaspoon freshly ground black pepper

1/2

tablespoon chopped fresh parsley

1/2

tablespoon chopped fresh cilantro
In a large bowl, combine tomato, avocado, onion, and preserved lemon.
In a small bowl, whisk together olive oil, Meyer lemon juice, vinegar, salt, pepper, parsley, and cilantro.
Add dressing to tomato mixture, stirring well to combine. Serve with Grilled Brined Shrimp.
Jump to

Comments

(

0

)