Lemon Thyme Lentils with Mesclun Greens
9
Save
If you like it, save it!
Save and organize all of the stuff you love in one place.
Got it!
If you like something…
Click the heart, it's called favoriting. Favorite the stuff you like.
Got it!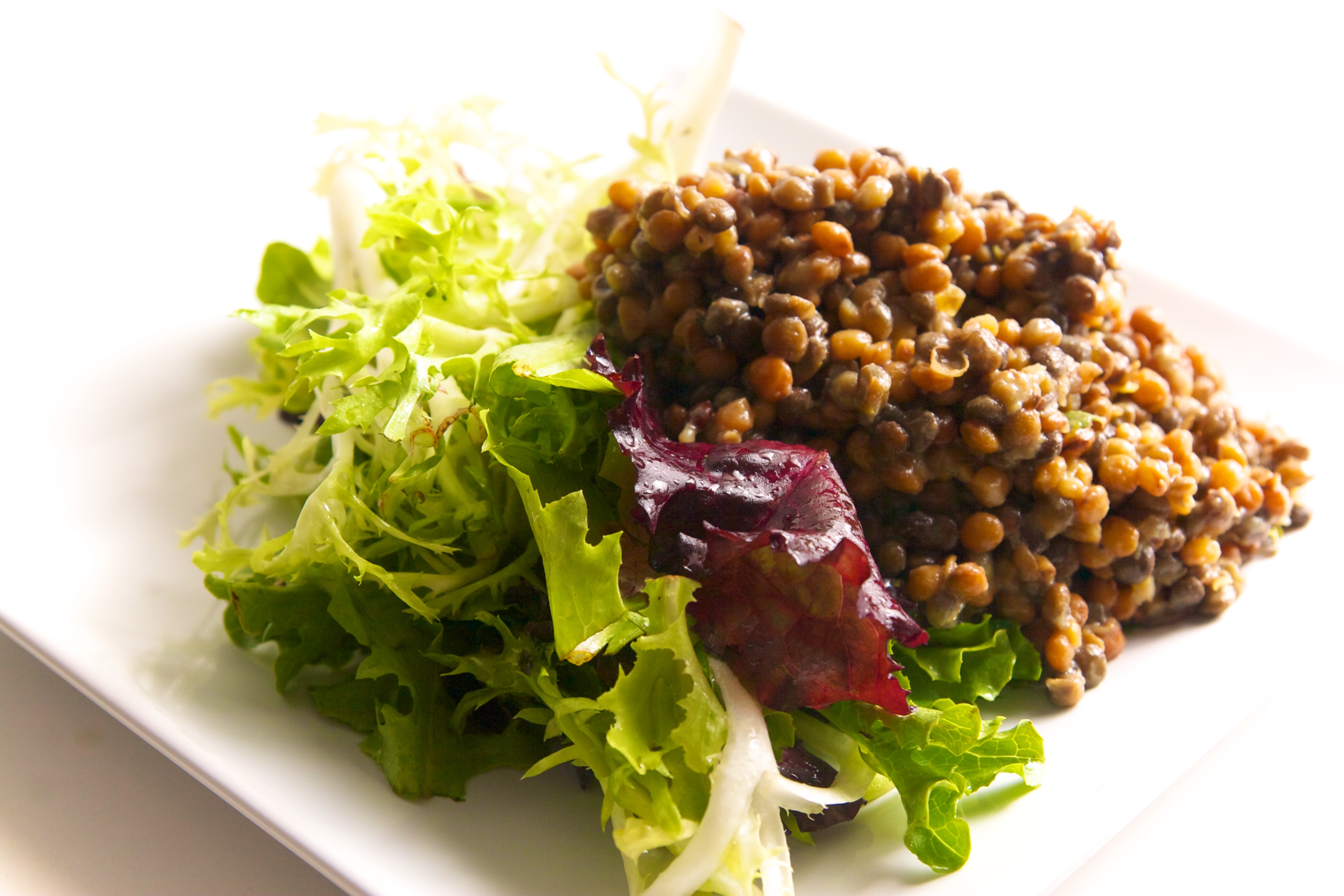 Author Notes: This is one of my favorite go-to fast and easy meals. I have prepared a wide array of different salads with lentils. I will admit a few things though, firstly I have tried cooking lentils from scratch and I'm just not good at it. They turn out kind of mushy or I don't flavor them well. I just cant seem to make them well, I will learn someday. If you make good lentils from start to finish more power to ya! So what I do is I buy this perfect little package of pre-cooked lentils from Trader Joe's. Usually I am against not cooking things from scratch but these are delicious and it only takes like 5 minutes. You can eat them hot or serve them as a cold salad over greens. I love adding lemon zest, fresh herbs, salt and olive oil. A well balanced healthy meal that tastes amazing. Also usually I add feta cheese which is a nice addition or goat cheese. I am trying to cut back on my cheese intake. - Nicole Franzen
Serves 2
1 bag of lentils (about 3 cups)

1 1/2 lemons

fresh thyme

salt and pepper

baby greens

olive oil
Empty the lentils into a bowl. Add the zest and juice of one lemon. Add fresh thyme, salt and freshly ground pepper. Drizzle some olive oil and mix well. Taste and season. Then in a separate bowl I toss mixed greens with juice from half of a lemon, olive oil, salt and pepper. Mix well and place the greens at the bottom of the plate, and top with the lentil salad. So fast and easy..
Jump to

Comments

(

4

)