Buffalo Chicken Sausage Salad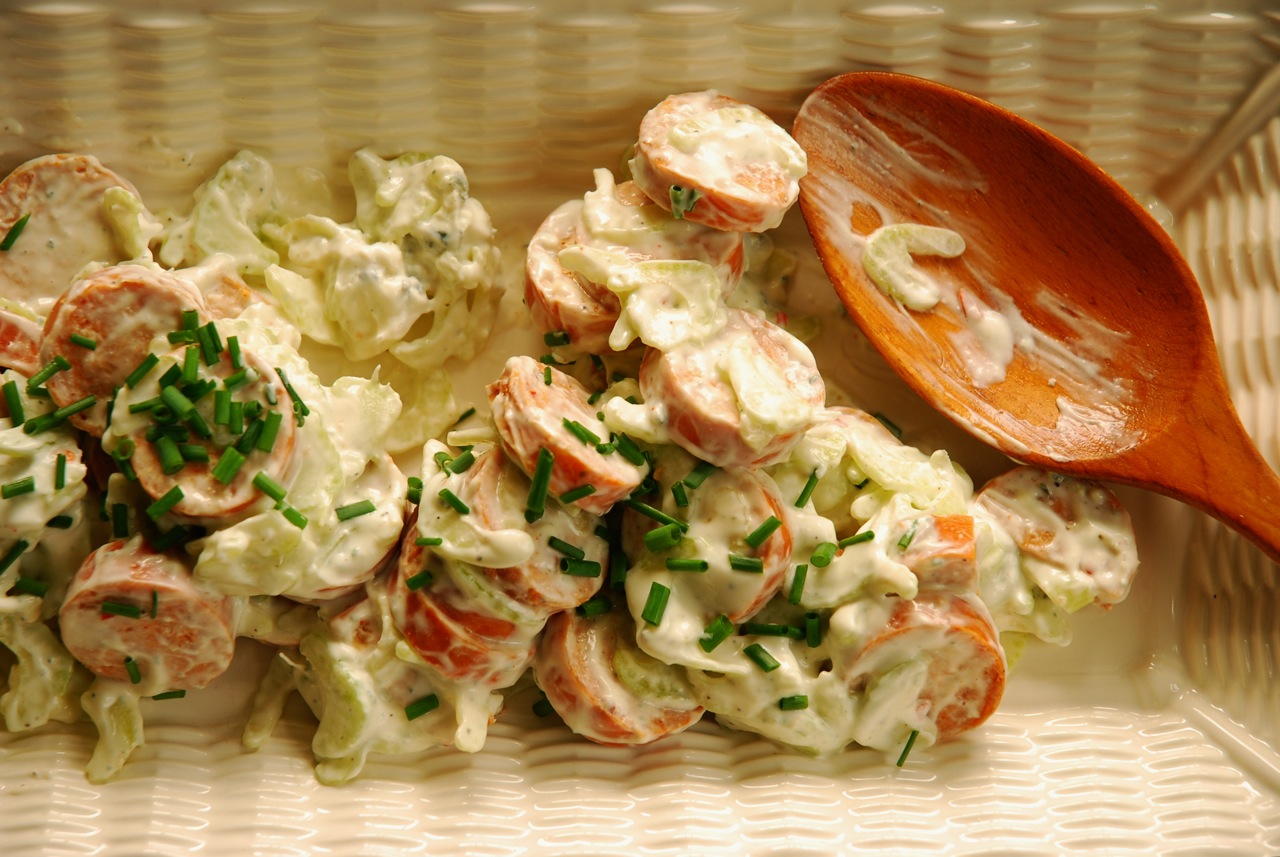 Author Notes: I couldn't help myself. It was as if it was meant to be when I looked down and saw the package of Buffalo style chicken sausages. I had to buy them, today I would throw caution into the wind and go for it. The most delicious, fattiest, knarliest, clog your artery, he man salad I know. The fact it is called a salad might be fraudulent but take it to your next tailgate and you will have a parking lot full of best friends. - thirschfeld
Serves 1 qt.
1

packet Dietz & Waston Buffalo Style Chicken Sausages, sauteed or grilled, and cooled, and cut into 1/4 inch rounds

2

cups celery, very thinly sliced

1

cup sour cream

1/4

cup buttermilk

1/3

cup Maytag blue cheese, crumbled

kosher salt and fresh ground pepper

1/4

teaspoon cayenne, optional the sausages are pretty hot

1

tablespoon minced chives, plus a teaspoon for garnish
In a large mixing bowl whisk the buttermilk and sour cream. Season with salt, pepper and the optional cayenne if using. Add the rest of the ingredients and mix thoroughly. Taste and adjust the seasoning. Garnish with chives and serve.
Jump to

Comments

(

3

)
Tags: blue cheese, celery, chicken, chives, sour cream, tailgate