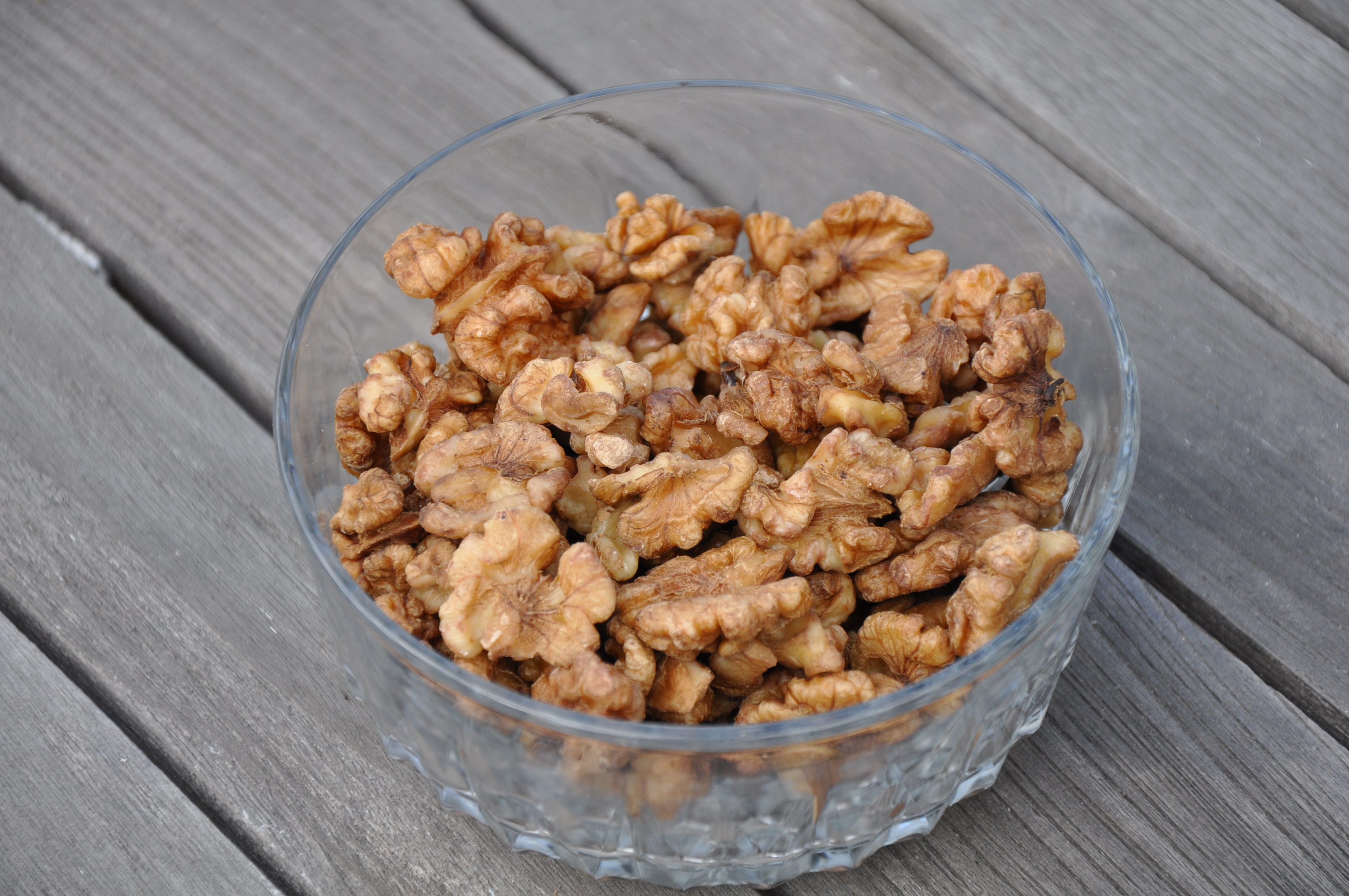 Author Notes: Here's uncomplicated slow food at its best. These habit-forming, fragrant morsels are nice on a salad, or to eat out of hand, or baked in savory scones. And, unlike many savory nuts, these have a delicate scent, and a mild flavor that does not overwhelm that of the nuts. The technique of brining nuts before roasting at a low heat for a long time is from Sally Fallon's "Nourishing Traditions." I asked myself, "Why not add more flavor to the brine, which might then be absorbed by the nuts?" It works! I'll be posting some other similar recipes as time permits over the next few months. Stay tuned . . . . . ;o)
- AntoniaJames
Makes 2 cups of nuts
2 cups of raw organic new-season walnut halves and large pieces

2 branches of fresh rosemary, each 4-5 inches (preferably, just picked)

1 teaspoon sea salt
Bring 1 1/2 cups of water to a boil. Pour it into a glass or ceramic bowl with the rosemary branches and the salt.
Cool to lukewarm, then stir it well.
Add the nuts and allow them to soak for about 8 hours.
Preheat your oven to 150 degrees Fahrenheit.
Remove the rosemary branches, then drain the nuts and spread them on a large baking sheet.
Roast for 12 – 15 hours, stirring two or three times during that period. Store in a tightly lidded container.
Enjoy!!
Tags: Cocktail Party, nuts, roast, roast, savory, serves a crowd, Slow Cooking