Celery Root & Rocket Salad with Lemon, Capers & Parmesan
11
Save
If you like it, save it!
Save and organize all of the stuff you love in one place.
Got it!
If you like something…
Click the heart, it's called favoriting. Favorite the stuff you like.
Got it!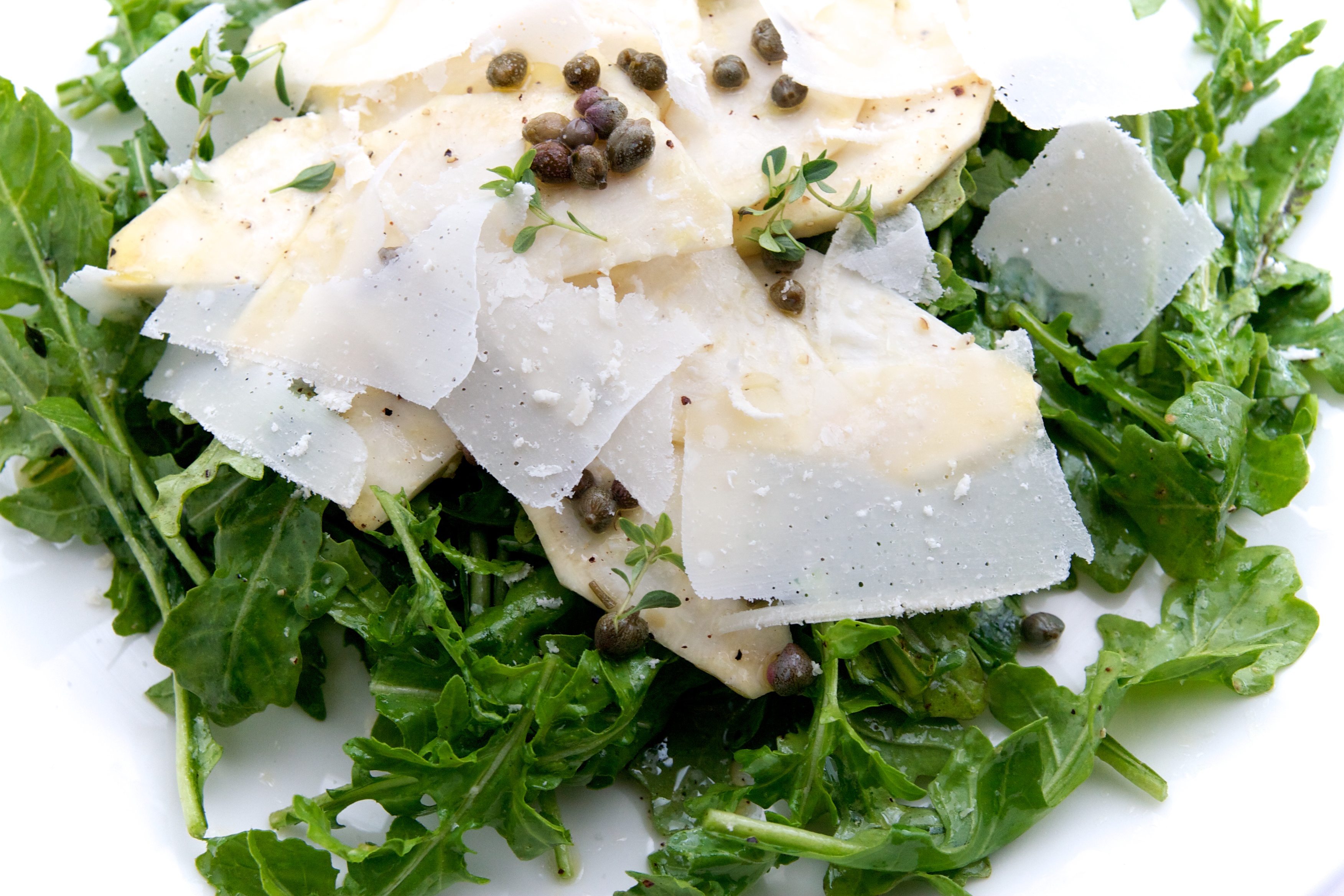 Author Notes: I love celery root, it has a more floral and soft taste over celery. This time I sliced it very thin over a salad and it brought a very subtle celery flavor to the salad. Paired with the spiciness of the rocket, the lemon for a nice acidity and the saltiness of the capers and Parmesan. I really enjoyed it and I think its a fantastic fall salad. - Nicole Franzen
Serves 2
1 bunch of rocket (wild arugula)

1 celery root

1 lemon

parmesan

capers

olive oil

sea salt & pepper
Wash the arugula and set aside to finish air drying. Trim the top off the celery root. Carefully trim the outer skin of the root. Then for best results use a mandolin to make thin slices of the root. If you dont have a mandolin, use a knife to make as thin slices as possible. Toss the celery root in the bowl with the arugula. Add a tablespoon of capers and season with sea salt and pepper. Squeeze the juice of half a lemon and drizzle with olive oil (about 3 tablespoons) Toss together, taste, adjust seasoning if needed and plate, finish with freshly shaved Parmesan. Super easy, delicious and fresh.
Jump to

Comments

(

4

)
Tags: arugula, arugula, celery root, fall, Salads