Capellini with Olive Oil Poached Shrimp, Fresh Herbs & Lemon
22
Save
If you like it, save it!
Save and organize all of the stuff you love in one place.
Got it!
If you like something…
Click the heart, it's called favoriting. Favorite the stuff you like.
Got it!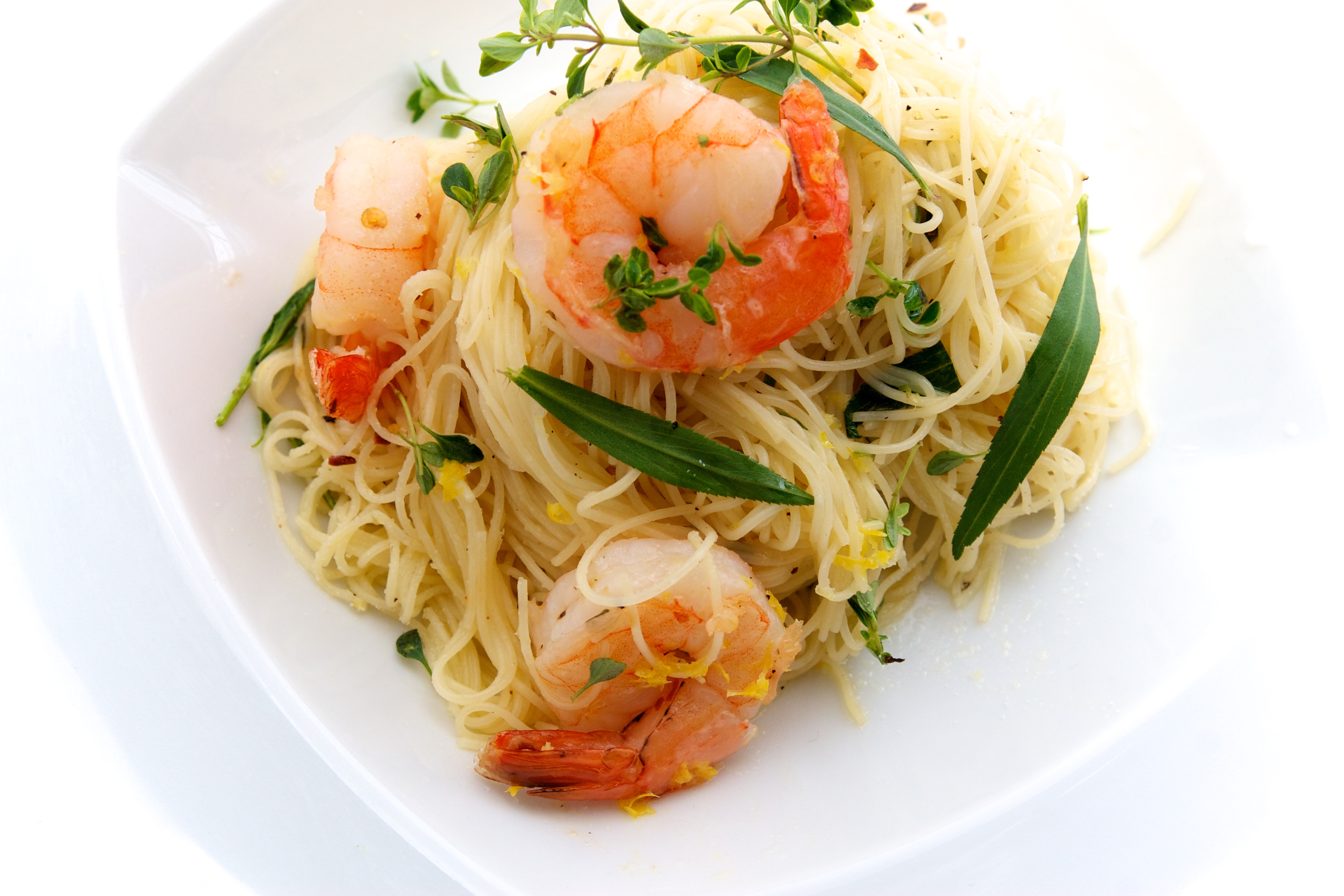 Serves 2
1/2 box of capellini

1/4 pound of shrimp (3 shrimp per person)

fresh tarragon

fresh lemon thyme

1 lemon

2 cloves of garlic

chili flake

olive oil

sea salt

pepper
Fill a pot with water and bring to a boil. Rinse and clean your shrimp. Pat dry and set aside. In a large pan heat a good amount of olive oil, enough to coat the bottom of the pan and turn on medium heat. Thinly slice 2 cloves of garlic. Place garlic in the olive oil. You dont want the garlic to burn, you want it to cook slowly and infuse the oil. Add a pinch of chili flake. Place your shrimp in the oil and season with salt and pepper. Cook for 2-3 minutes per side, till they are bright pink and tender. Capellini only takes 3 minutes to cook, so wait till you are ready with the rest of your meal before you cook it. When the capellini is finished drain and toss the pasta with the shrimp, garlic and chili flakes. Put the zest and juice of one lemon. Tear pieces of fresh tarragon and lemon thyme, toss in with the pasta. Taste and season with more salt if needed. So easy, bright and fresh with hardly any cook time.
Jump to

Comments

(

2

)