SPINACH, KALE STUFFING(not just for Thanksgiving!)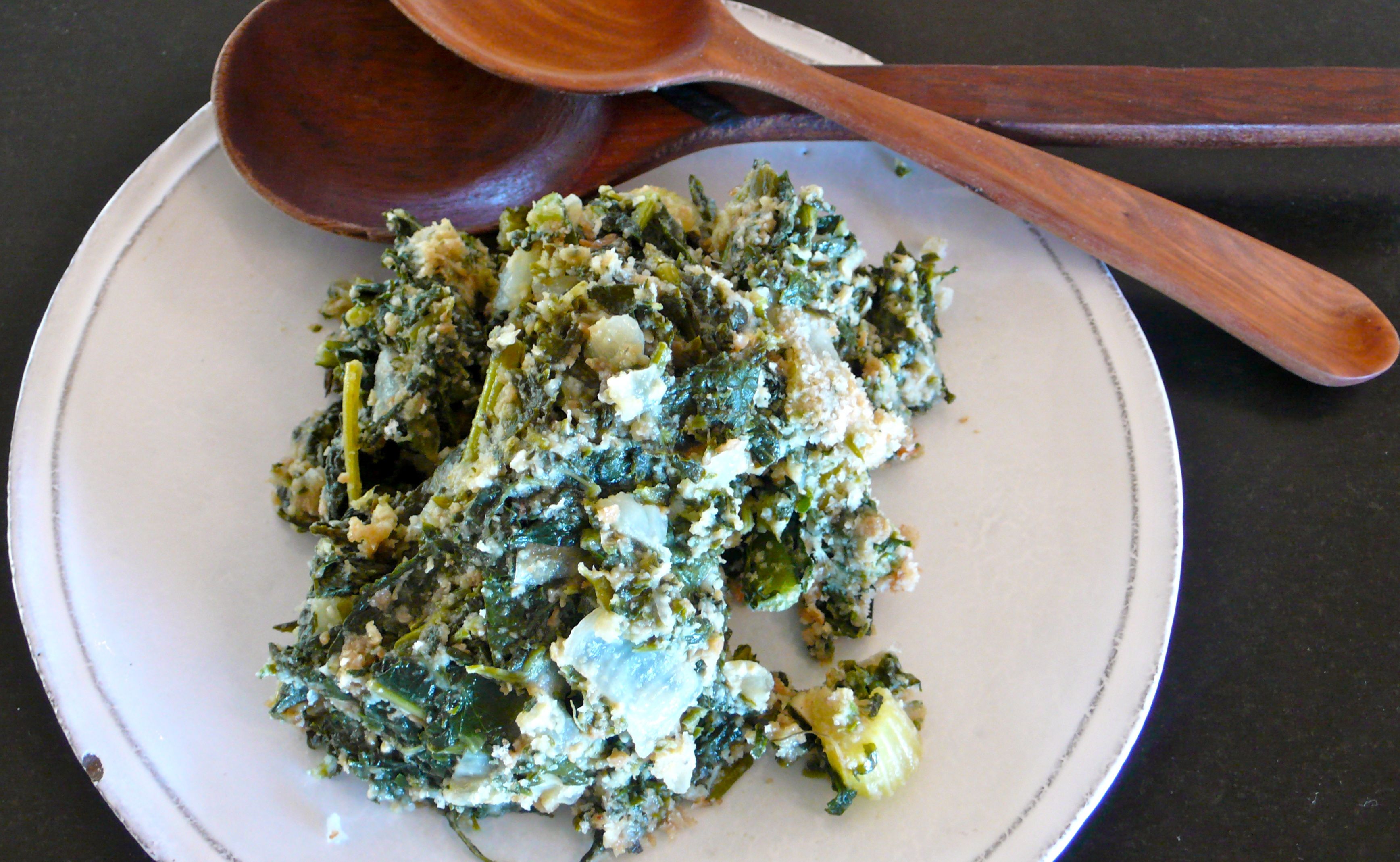 Author Notes: Thanksgiving is a carbo loading fiesta ! This recipe is basically just kale, spinach, parsley and onions and incorporates just a little bit of bread crumbs to create a healthy side dish. It can be used instead of stuffing and won't stuff you! - dymnyno
Serves 8
3 stalks celery, small dice

1 large yellow onion, small dice

3-4 garlic cloves, minced

2 tablespoons olive oil

1 pound fresh spinach or 1 package of frozen spinach

2 bunches kale (about a pound)

1 leek, cleaned , small dice

1 bunch Italian parsley, minced

2 cups grated parmesan cheese

2 cups plain dried bread crumbs

salt and pepper to taste
Separately steam the kale, the spinach and drain really well and chop finely.
Grate 2 cups of parmesan cheese.
In 2 tablespoons olive oil, saute the celery , onions, garlic,and leeks. Add the minced parsley and saute until the vegetables are translucent. (but not browned)
Mix the onion, celery, garlic, leek and parsley into the kale, spinach mixture.
Add most of the parmesan cheese and the bread crumbs and mix until totally incorporated. The rest of the bread crumbs and cheese are for the topping.
Put the mixture into a large souffle dish or casserole. Top with some bread crumbs and parmesan.
Bake in a 350 oven for 35 minutes.
Tags: Healthy, kale, onion, parmesan, parsley, savory, Side Dishes, spinach