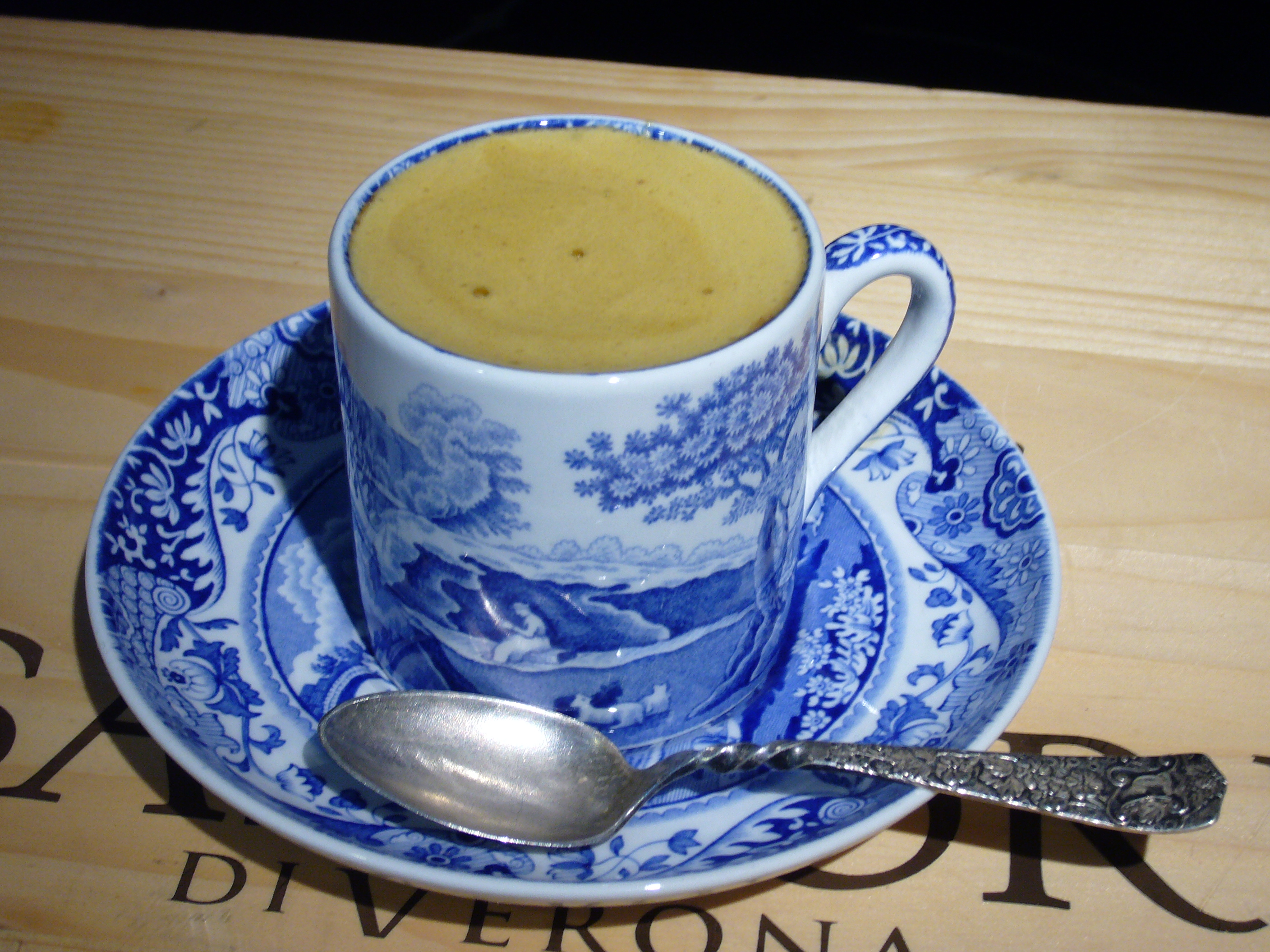 Author Notes: When I was little, my mom would make us "caffé col'uovo sbatutto" (coffee with beaten egg). It may sound gross, but it's really delicious. In a coffee mug, she'd use a funky springy whisk to beat an egg yolk with a few teaspoons of sugar until very foamy, then pour in good strong coffee, and mix it up. We loved it. This recipe is inspired by that memory. - mrslarkin
Serves 3 or 4
4

large egg yolks

4

tablespoons granulated sugar

3 or 4 cardamom pods, seeds removed and crushed

Espresso or strong black coffee (about 2 half-eggshells full)
Heat a cup or so of water to a simmer in a small saucepan.
In a heat-safe bowl, whisk the egg yolks, sugar and cardamom until thick and pale yellow.
Now set your bowl over the saucepan, making sure bottom of bowl does not touch the hot water, or you might make scrambled eggs. Add the espresso to the egg mixture. Continue whisking until the mixture is foamy and doubled or tripled in volume. Remove bowl from saucepan.
Serve immediately over slices of cake, or spoon into pretty bowls and serve with lady fingers, biscotti or tuilles. Or pour some over a demitasse cup of espresso. That's my favorite way.
Jump to

Comments

(

25

)