Pistachio and White Chocolate Pudding with Blood Orange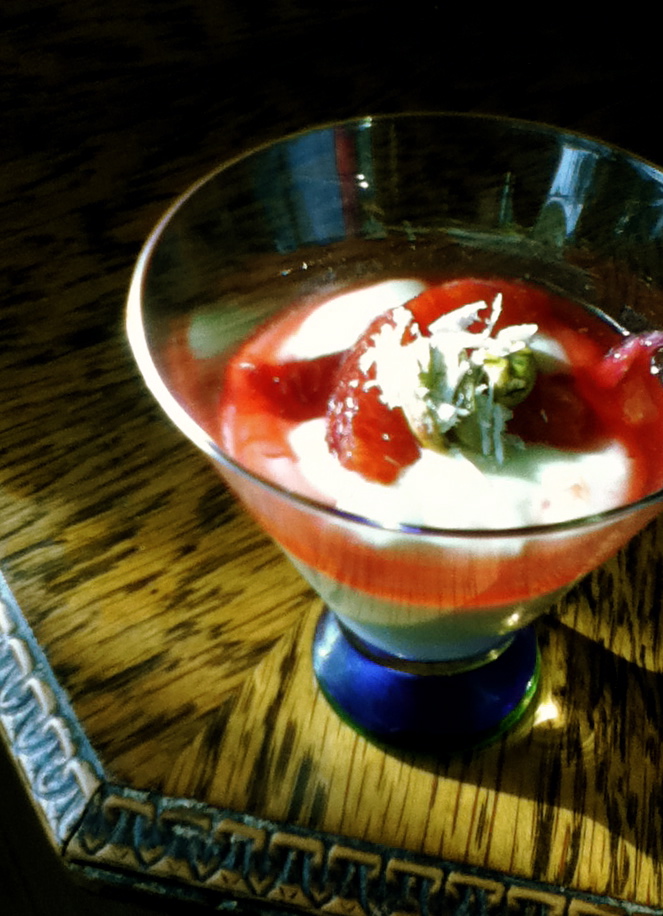 Author Notes: This easy pudding combines flavors from a fabulous cake made at one of my favorite restaurants: pistachio, white chocolate and blood oranges. - oliveannie - oliveannie
Food52 Review: Growing up, we ate a lot of instant pudding and every now and again my mom would make the pistachio variety to shake things up a bit. What a revelation it was to find out how easy it is to make real pudding with real pistachios! This pudding is a breeze to make, and the flavors of blood orange, pistachio, and white chocolate go together prettily. I will make a couple of modifications next time I make this recipe. First off, my friends and I all found the pudding a little too sweet, so I might try it with half the sugar. Also, if your blood oranges are small, I'd recommend using four because you really want to have blood orange with every bite. And don't feel like you need to use the entire 2 tablespoons of sugar with the blood orange juice either—mine were pretty sweet and only needed a little sugar. Thanks for the recipe, oliveannie! - arielleclementine
Serves 6
2/3

cups shelled pistachios

1

cup half and half

1/2

cup superfine sugar

2

cups whole milk

2

egg yolks

1/4

cup cornstarch

2

blood oranges, segmented, juice reserved

2

tablespoons superfine sugar

3

ounces good quality white chocolate
If pistachios are salted, rinse off the salt. Place in a food processor with 1/3 cup of the half and half and the sugar. Process until smooth.
In a sauce pan over medium high heat, combine milk and pistachio mix. Heat until steaming.
In a separate bowl, combine egg yolks, cornstarch and remaining half and half. When milk and pistachio mix is steaming, whisk into the egg yolk mixture. Return to the sauce pan and simmer, stirring gently, until well thickened, about 5 minutes. (The cornstarch will prevent the egg yolks from curdling.)
Break the chocolate into a glass bowl. Pass the hot, thickened custard through a fine sieve into the bowl with the chocolate. Stir gently until the chocolate is melted and incorporated into the pudding. Place in the fridge to chill. Serve chilled, topped with segmented blood oranges and their juice tossed with 2 tablespoons of sugar.
Jump to

Comments

(

1

)