Cabbage: The Underdog of the Veggie World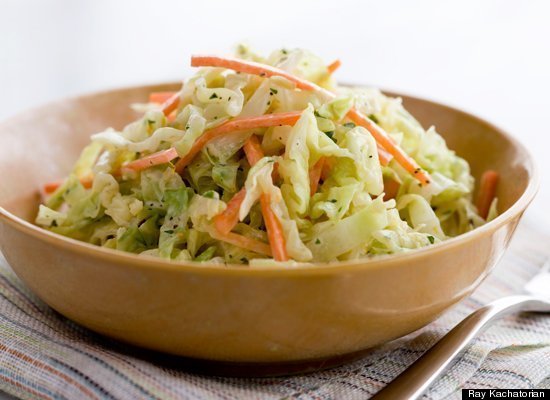 Cabbage gets a bad rap. I personally swore it off after consuming that overcooked and tremendously foul smelling mush that masquerades as a vegetable in the public school lunch line. I think, however, it is time that we all give it another chance - it is in season, and really quite inexpensive.
The folks at the Huffington Post seem to share my sentiment, and have compiled a list of recipes that embrace raw cabbage and all of the taste and texture it has to offer. The best part about raw cabbage dishes is that they can nearly always be made in advance (and in fact, in the case of cole slaw, it truly tastes better if made ahead).
Coleslaw Recipes: The Best Ways to Enjoy Summer Cabbage from The Huffington Post