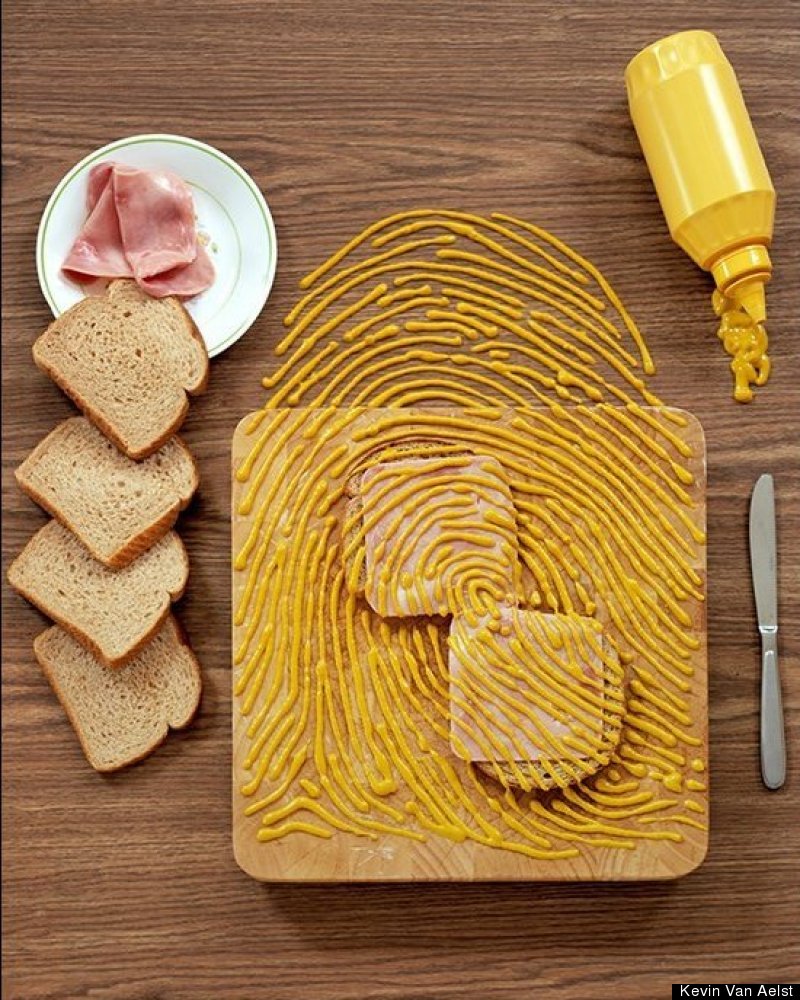 I guess nobody ever told artist Kevin Van Aelst not to play with his food. His brand of art, a blend of sculpture and painting, uses food as a medium, creating order and patterns where disorder would be expected.
His specialty is creating fingerprints out of various food items. Whether it is a commentary on the foodie movement (food as identity, identity as food), or not, the art is visually stunning. A personal favorite is the periodic table made out of gummy bears. Hard to make chemistry more accessible than that.
Kevin Van Aelst Creates Giant Fingerprints Made Out of Everyday Food Items from The Huffington Post
Provisions
, our new kitchen and home shop, is here!
Get $10 off your first purchase of $50 or more.
Visit Provisions.