Natural Born Cilantro Haters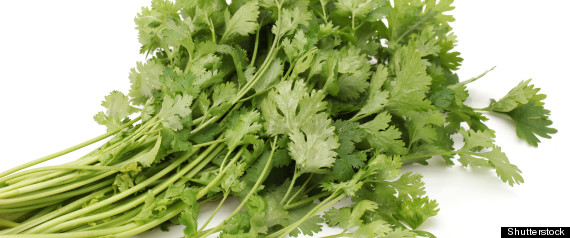 If you're among the legions of people who can't stand cilantro, you should know you may have been born to hate on the popular herb (no, really). The Huffington Post reports on a new study that suggests some individuals may be genetically predisposed to a cilantro aversion, in part due to their sense of smell. Researchers identified two genetic variants that are linked to the perception of the herb, with one gene in particular carrying significant sensitivities to aldehyde chemicals (what gives cilantro its distinctive flavor).
The good news is that you may be able to trick your taste buds by crushing the leaves -- such as in cilantro based pestos -- which converts the aldehydes into other substances with no aroma. Tell us, are you a cilantro fan?
Cilantro Aversion Linked To Gene For Smell, New Study Finds from The Huffington Post