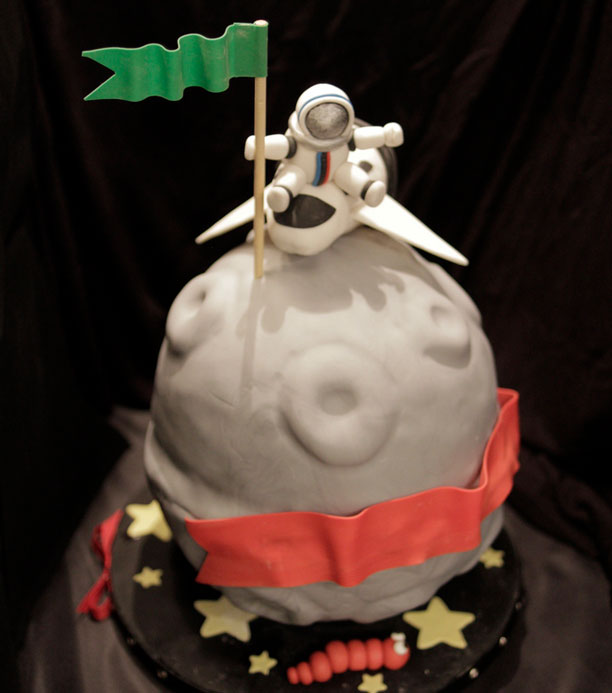 52 Cakes reminds us what's so great about blogging -- honest, original voices sharing things they're excited about (and maybe things that didn't go as planned). This particular blog is written by a woman teaching herself how to decorate cakes, solely through what she can find on the internet. You can see her progress, watch the videos she's been learning from, and perhaps be inspired to make (or eat!) one yourself.
This moon cake is one of her latest creations. That's a Rice Krispie spaceship you're looking at, on top of a chocolate and vanilla buttercream cake. And yes, it spins.
Spaceman 40th Birthday Cake from 52 Cakes
Provisions
, our new kitchen and home shop, is here!
Get $10 off your first purchase of $50 or more.
Visit Provisions.