8 Steaks for Valentine's Day
Before there were scented foams, supplementary truffle fees, and marathon tasting menus, there was the steakhouse. There were dark upholstered leather booths and balding waiters in tuxes, tiny lamps perched atop white linen tablecloths and old-school crème brûlée for dessert. There was Don Draper.
Steak -- rich and uncomplicated, good on its own and stellar with a sizeable pat of compound butter and creamed spinach for good measure -- is the original romantic dinner. Whether you embrace the porterhouse or daintily slice it over a salad, here are 8 ways to recreate it at home this Valentine's Day. Next up: track down a tux.
Sunday Steak with French Butter by thirschfeld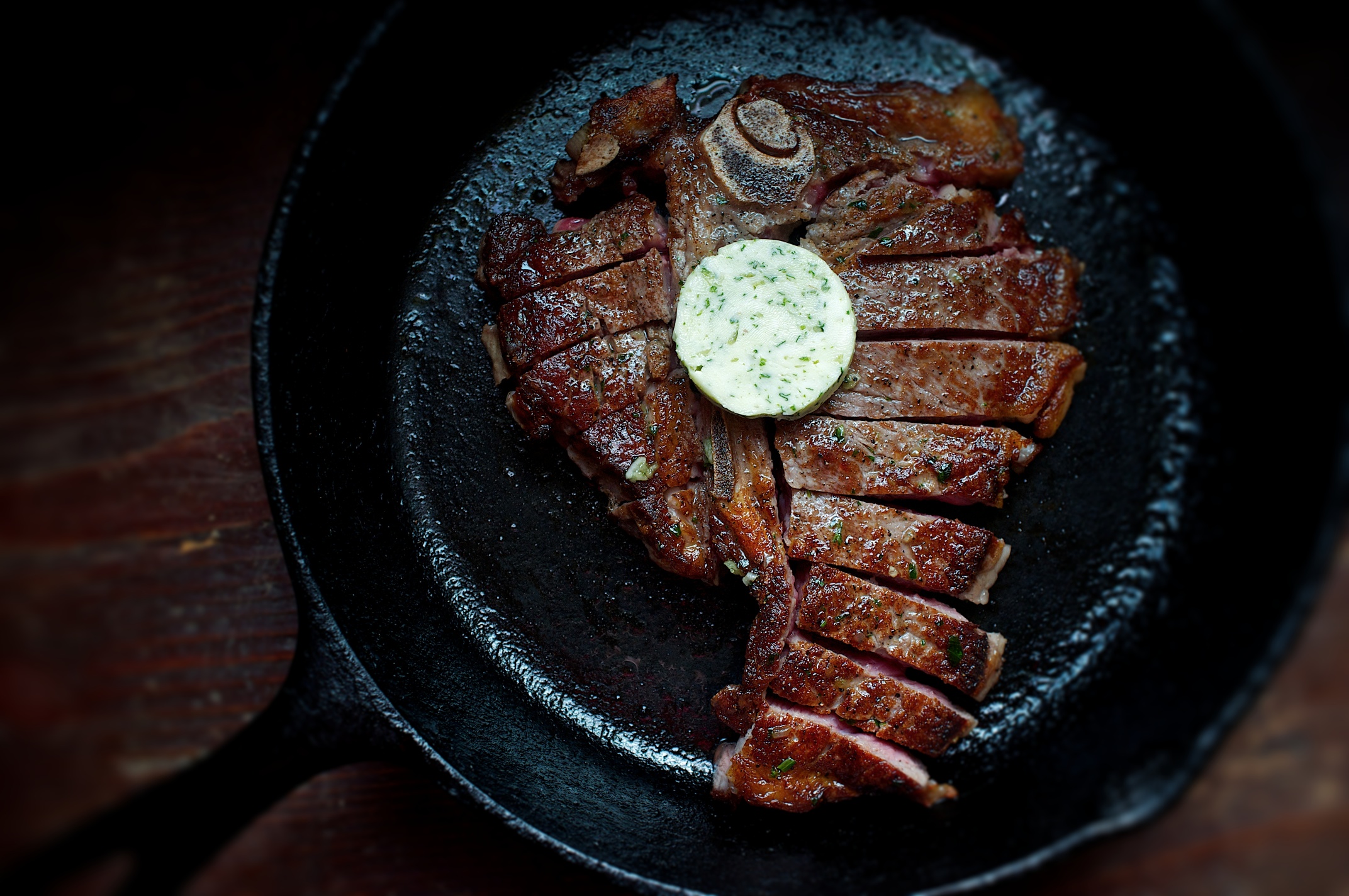 Cowboy Rubbed Rib Eye with Chocolate Stout Pan Sauce by Aliwaks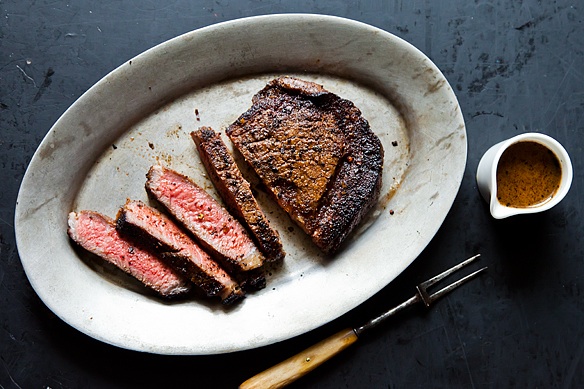 Carne Asada con Rajas by Waverly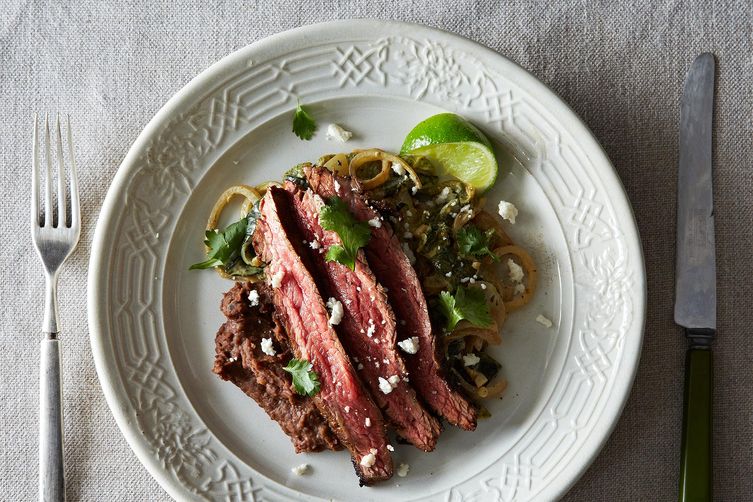 Miso Marinated Flat Iron Steak with Yuzu Kosho by Treble723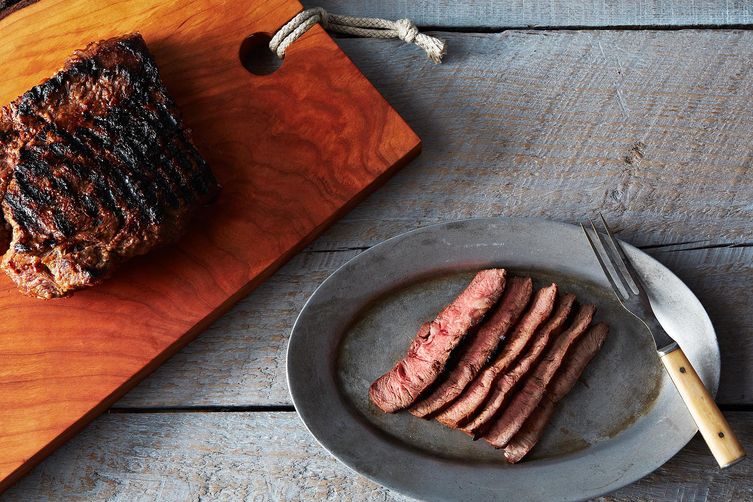 Porcini and Rosemary Crusted Beef Tenderloin with Port Wine Sauce by TasteFood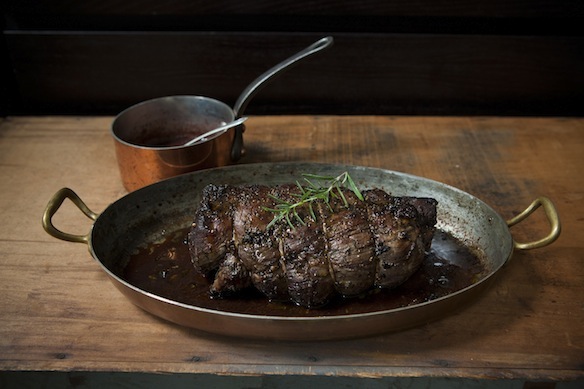 Spicy Thai Steak Salad by Merav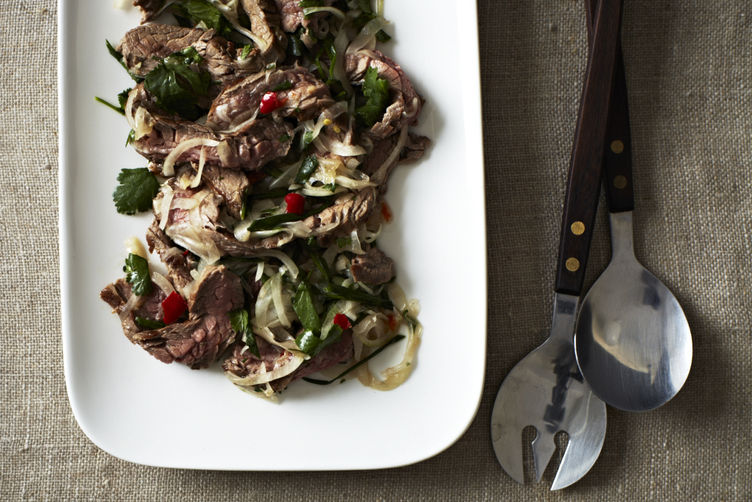 Sugar Steak with Bourbon by Amanda Hesser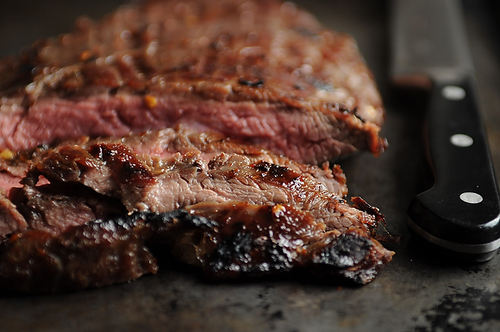 Grilled Steak Salad with Italian Salsa Verde by Sarah | strawberryplum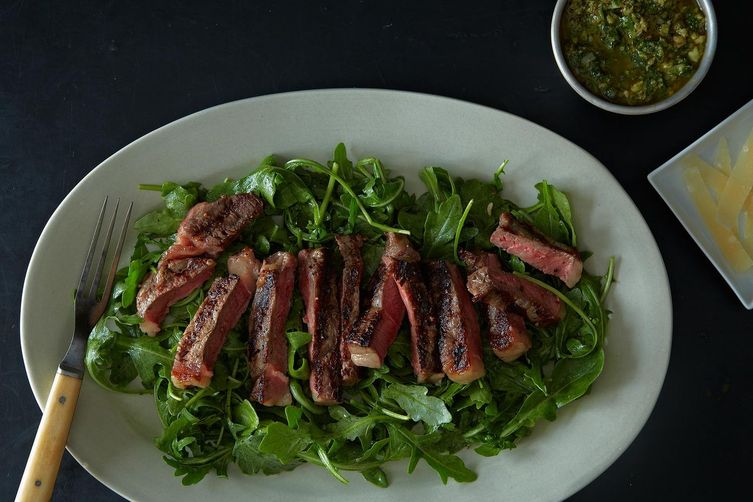 Tags: menu ideas, recipe roundup, steak, beef, valentine's day, salad