Marcona Almonds Dipped in Coffee Flavored White Chocolate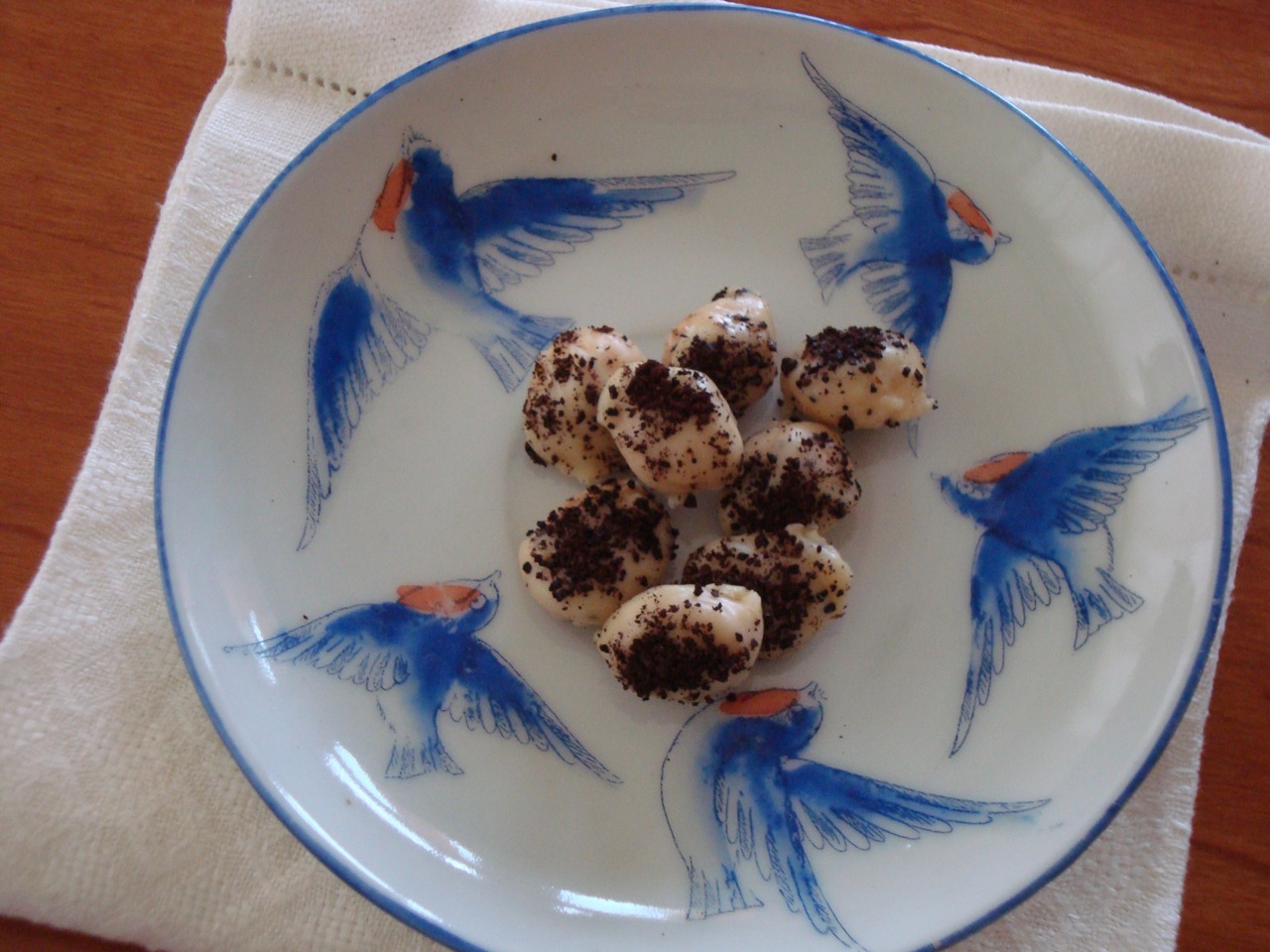 Author Notes: Being it's a rainy and cold Sunday, I decided to try my hand at creating a confection that was easy to execute, albeit a little messy. Using A&M's tips for melting chocolate, and embracing this week's theme, this little recipe came about. I like the combination of crunchy, salty, sweet and the slightly bitter taste that the coffee imparts. - Bevi
Makes 40 to 50 chocolate covered almonds
40 to 50

Roasted and Salted Marcona Almonds

4

ounces Premium baking bar of white chocolate, chopped finely

1

tablespoon Strong, hot black coffee

1/2

cup Fresh coarsely ground coffee beans
Assemble all your ingredients.
Using Amanda and Merrill's video to guide you, melt the chocolate in the microwave. Essentially, put 3/4 of the chocolate in a glass bowl in the microwave. When it is melted, ( it took me two 30-second passes) take the chocolate out and stir. Immediately add the rest of the chocolate and stir well.
After you stir the melted chocolate, immediately add the tablespoon of coffee and keep stirring.
Start dipping the almonds in the melted chocolate/coffee mixture. Work quickly because the chocolate will seize in a matter of minutes.
Using a fork, place the chocolate-dipped almonds on a parchment-lined tray. Immediately sprinkle the ground coffee beans on the almonds.
Let the almonds set until hardened, and serve as treats, or use in other recipes as garnish.