Chocolate Hazelnut Crack Ups
12
Save
If you like it, save it!
Save and organize all of the stuff you love in one place.
Got it!
If you like something…
Click the heart, it's called favoriting. Favorite the stuff you like.
Got it!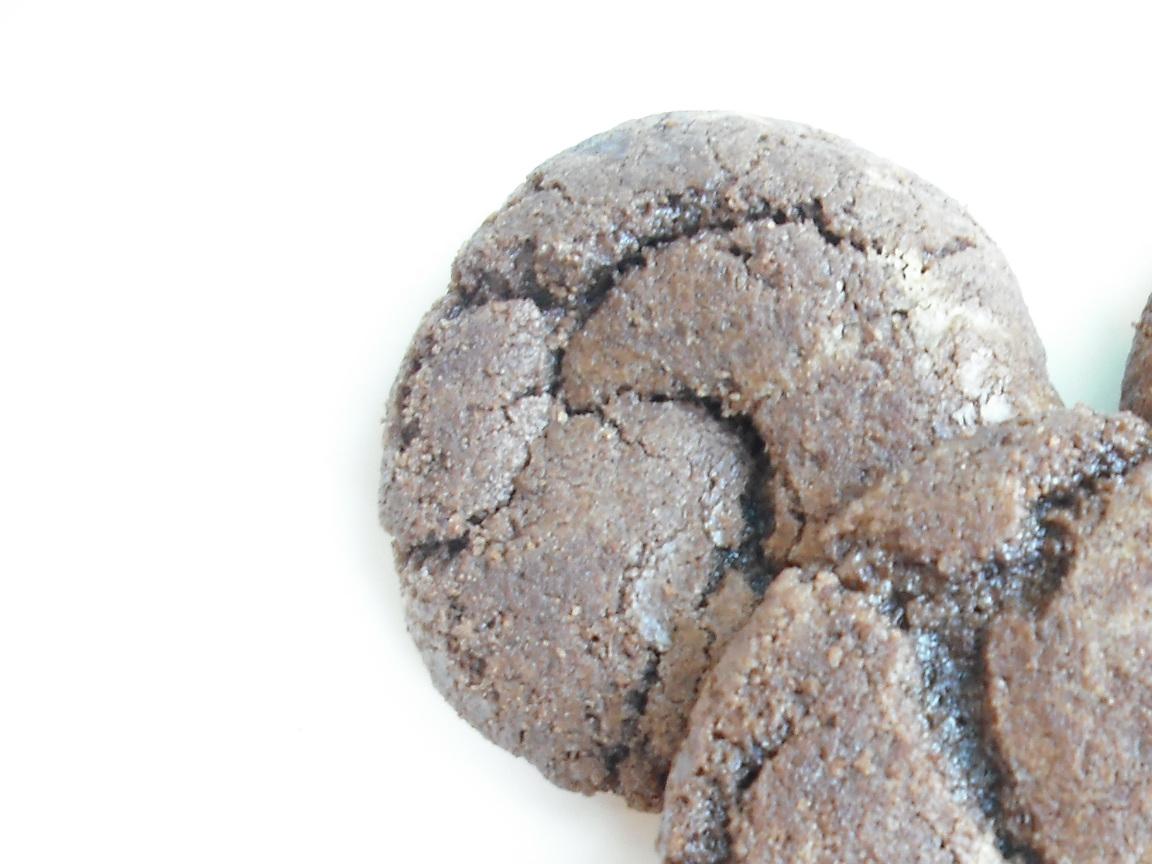 Author Notes: This recipe came about when I discovered that Nutella has roughly the same composition as peanut butter. I swapped out most of the peanut butter, reduced the sugar and added cocoa to one of my favorite peanut butter cookie recipes ( Food and Wine Magazine, December 2003, recipe by Elizabeth Woodson) and voila, a new cookie was born.

Here is the basic cookie recipe, but I like to coat them in something crunchy and salty before baking. My favorite is to toast panko breadcrumbs with butter and kosher salt until fragrant and golden brown. If the breadcrumbs are large, crush them into pieces slightly larger than traditional breadcrumb size. Cool the mixture and coat the cookie balls before baking.
- alice y
Serves 2 dozen 1 inch sized cookies
¾

cups Nutella or other brand chocolate hazelnut spread (look for one with a fat content similar to the peanut butter, around 11 grams per 2 tablespoons)

¼

cups smooth peanut butter

¾

cups granulated sugar

1

teaspoon baking soda

1

egg, lightly beaten

¼

teaspoons kosher salt

1

tablespoon cocoa powder
Preheat the oven to 350 degrees.
Mix all the ingredients together until just combined.
Roll the dough into ½ inch thick balls (you can vary the size). Place balls one inch apart on a cookie sheet lined with parchment paper.
Bake 8 minutes. Let cool on the parchment for one minute and then transfer to a wire rack. Eat while they're still warm and gooey, or cool completely (or both).
Jump to

Comments

(

0

)
Tags: can be made ahead, chocolate, gluten-free, hazelnuts, Holidays, travels well, wheat-free