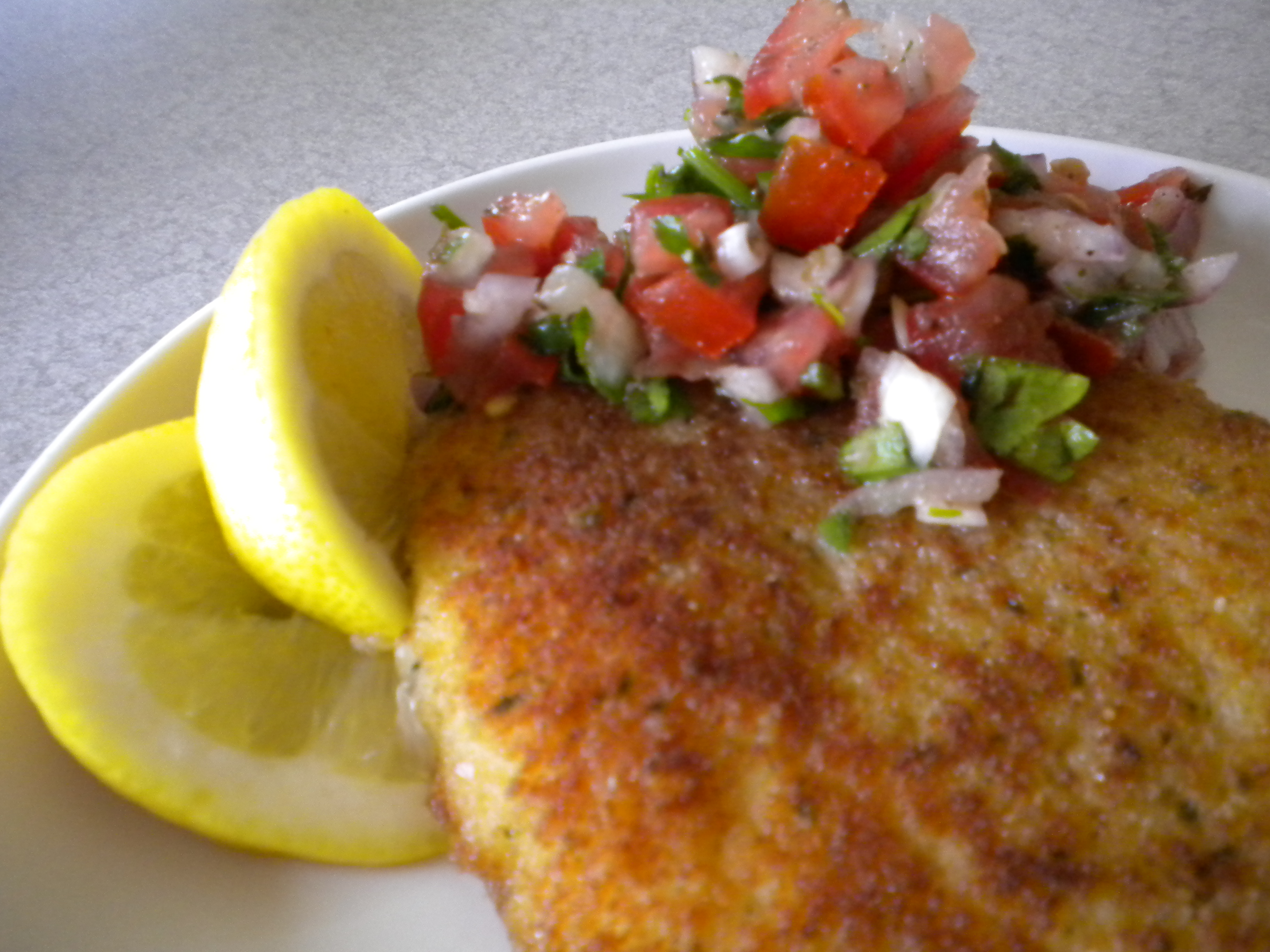 Author Notes: My first introduction to squid steaks was about 30 years ago at The New Hellas Cafe in Detroit's Greektown. The owner and my Dad grew up together and during our frequent trips, Gus would "surprise" us with something he was cooking in the kitchen. This particular night he came out with a breaded squid steak served with a little tomato and onion relish...it was so good that I had to make it myself. I tinkered a bit ( since I wasn't given the recipe) and came up with this. Gus closed his restaurant in 2008 after 107 years of his family's ownership...oh how I miss it! - inpatskitchen
Serves 2
For the relish
2

medium tomatoes, seeded, cored and finely diced

1

cup finely diced red onion

1/2

cup chopped parsley

1

tablespoon fresh lemon juice

1

teaspoon salt

1/2

teaspoon black pepper

1

teaspoon dried oregano (preferably Greek)

1

tablespoon extra virgin olive oil
Combines all ingredients and set aside.
For the squid
2

squid steaks, thawed if frozen ( I've never found fresh steaks in the Detroit area)

1

cup milk

1/3

cup flour, for dusting the squid

1

egg beaten with 2 tablespoons water

1

cup seasoned bread crumbs

1/2

cup olive oil

lemon wedges ( optional)
Soak the squid steaks in the milk for 30 to 40 minutes. Remove and pat dry with paper towels.
Set up a breading station of a bowl of flour, a bowl of beaten egg and a bowl of seasoned crumbs.
Dredge each steak in the flour, then egg and then the bread crumbs.
Saute the steaks in a large pan in the olive oil for no more than three minutes per side until golden.
Serve immediately with the relish and lemon wedges if desired.
Jump to

Comments

(

20

)