6
Save
If you like it, save it!
Save and organize all of the stuff you love in one place.
Got it!
If you like something…
Click the heart, it's called favoriting. Favorite the stuff you like.
Got it!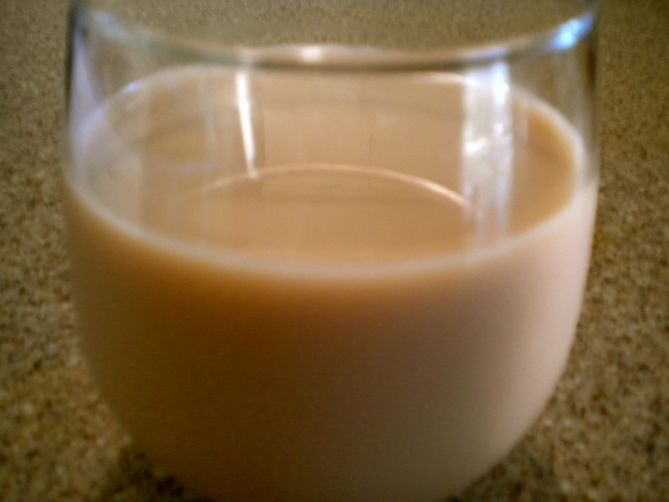 Author Notes: A refreshing twist on egg cream... - inpatskitchen
Serves 1
Ginger syrup ( makes enough for a number of drinks)
1/2

cup thinly sliced peeled, fresh ginger

1/2

cup white granulated sugar

1/4

cup packed light brown sugar

1 1/2

cups water

1/4

teaspoon vanilla extract
Combine all ingredients except the vanilla in a saucepan. bring to a boil and then simmer for about 15 minutes until reduced to one cup liquid.
Remove from the heat, stir in the vanilla and cool and strain.
For the ginger egg cream
1

tablespoon chocolate syrup

4

tablespoons ginger syrup

1/3

cup half and half

Sparkling seltzer water
In a 12 to 16 ounce tumbler,mix the chocolate syrup, ginger syrup and half and half together.
Pour in enough seltzer to come within an inch of the top of the glass. Stir and enjoy!
Tags: refreshing