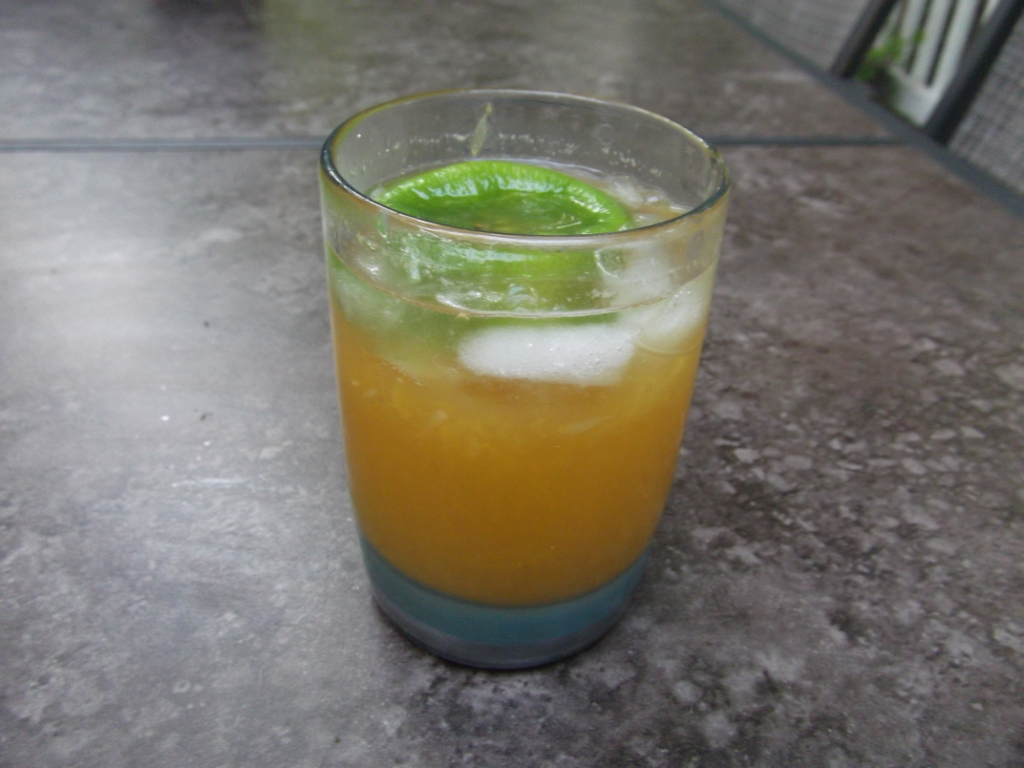 Author Notes: My family and I have spent a good bit of time traveling all over the Caribbean and across the board everyone's favorite is rum punch. There are variations from island to island but there is a general rule of thumb to making a rum punch "one of sour, two of sweet, three of strong, and four of weak" If you follow this basic recipe you can alternate which types of juices (the weak) and sweeteners you use. We have tried tons of combinations at home - looking for that perfect drink that brings us back to vacation - but the bottom line is that rum punch should just be strong and not too sweet. That is what makes it the perfect poolside cocktail. You can vary what juices you use but I think passionfruit is the juice I have seen used most commonly. For my home version I make a ginger simple syrup for the "sweet" - I think it really makes it refreshing.

The measurements for this recipe are presented as "parts". If you use a shot glass as your "part" it makes one large pint sized drink or two smaller drinks. This easily can be expanded to serve a party. - meganvt01
Serves 1 - 100
Ginger Simple Syrup
1

four inch long piece of ginger, peeled and cut into 5 chunks

1

cup sugar

1

cup water
Put all the ingredients in a small saucepan and heat over medium high heat until the liquid boils and the sugar is completely dissolved.
Remove from heat and let the ginger steep in the simple syrup for about an hour. Remove the ginger before using in the punch.
Rum punch
1

part freshly squeezed lime juice

2

parts ginger simple syrup

3

parts dark Caribbean rum

2

parts freshly squeezed orange juice

2

parts passionfruit juice
Combine the ingredients in a glass and mix well. Serve over crushed ice with a lime garnish.
Jump to

Comments

(

10

)
Tags: alcoholic, easy to multiply, refreshing, tropical, vacation