Peachy Cream Cheese Ice Cream Pie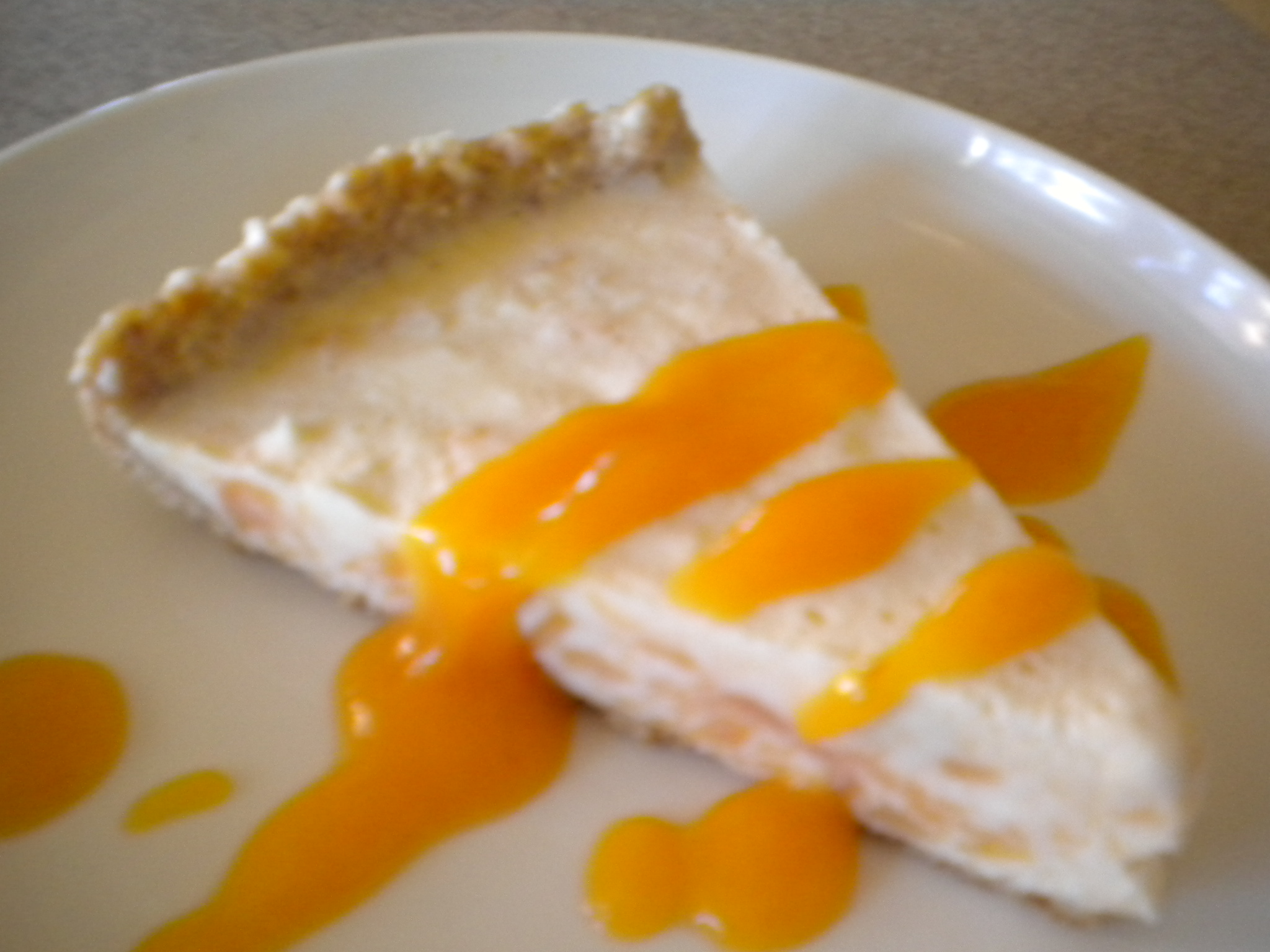 Author Notes: I love the combination of mixing whipped cream cheese into vanilla ice cream. I first saw Rick Bayless add quince to the mixture a few years back and was sold. Adding fresh peaches and turning it all into a vanilla wafer almond crust makes for a great summer treat. - inpatskitchen
Makes one ten inch pie
For the crust
40

crushed vanilla wafers (about 1 1/2 cups crushed)

1/2

cup whole almonds placed into a food processor and ground

1/4

cup granulated sugar

1/4

cup butter, melted
Combine all ingredients and press onto bottom and about an inch or two up the sides of a ten inch spring form pan.( Note: You may not need all of the crumb mixture)
Bake the crust for 10 minutes at 350F and cool completely. Set aside.
For the pie
4 to 5

very large peaches, peeled and cut into 3/4 inch pieces

3

tablespoons granulated sugar

Juice of 1/2 lemon

1/2

teaspoon almond extract

8

ounces softened cream cheese

5

cups softened vanilla ice cream
Place the peaches sugar and lemon juice in a sauce pan and over medium heat, cook the mixture for about 5 minutes until the peaches soften and start releasing juices.
Mash the mixture a bit with a potato masher, remove from the heat, stir in the almond extract and let cool completely.
When the peaches have cooled, whip the cream cheese until fluffy, stir in the softened ice cream and fold in 2 cups of the peach mixture.
Pour the mixture into the prepared crust, cover and freeze overnight.
With the remaining peach mixture, blend it in a blender or with a stick blender until smooth. Refrigerate until ready to serve.
When ready to serve, remove the pie from the freezer for about 10 minutes before removing from the ring of the pan. Cut into wedges and drizzle with a little of the peach puree.
Jump to

Comments

(

6

)
Tags: ice cream, peachy, summer dessert