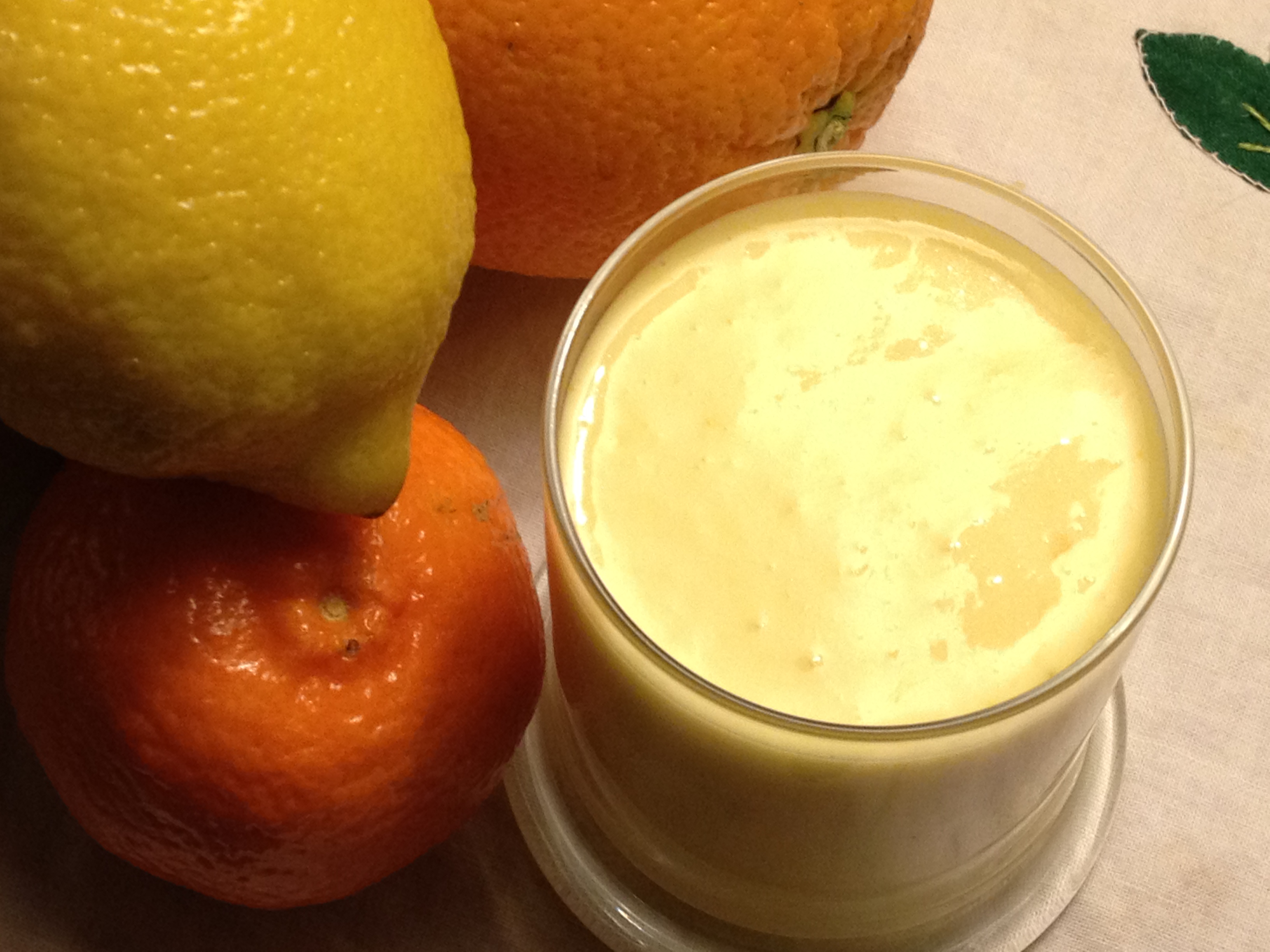 Author Notes: For this curd I used orange, tangerine, clementine and lemon. The combination of the variety of citrus fruits give this recipe an interesting twist. Put it on toast, make a tart or eat it by the spoonful. No matter how you choose to use this curd its delicious. I used a navel orange and honey tangerine to make this recipe. The honey tangerine is quite large (for a tangerine) and very juicy. - sdebrango
Makes 2 cups
1 orange,1 tangerine,1 clementine, and one lemon (I used a navel orange and honey tangerine)

2 1/2

tablespoons zest from the fruit (mix the zest its 2 1/2 tbs total)

1/2

cup freshly squeezed juice from the orange, tangerine, clementine and lemon

4

ounces unsalted butter cut into pieces (1 stick)

1 1/4-1 1/2

cup sugar (depending on the sweetness of your fruit)

6

extra large egg yolks (use 8 yolks if using large eggs)

pinch of salt

2-4

tablespoons OPTIONAL;room temperature cream cheese or mascarpone (thanks Bevi)see step 4

1

teaspoon orange zest
With microplane zest each piece of fruit and then juice. Measure half cup of the juice and 2 1/2 tbs of the zest.
In medium size saucepan add the egg yolks, sugar and pinch of salt and with hand held mixer beat until its creamy and thick. Whisk in the juice and zest. Add the butter and cook on med/low heat stirring constantly with wooden spoon. Place your thermometer in the pan and when it reaches 175 degrees remove from heat. It should be thick and coat the back of spoon and when you swipe with your finger the line should stay intact.
Pour through sieve into a bowl, add the tsp of orange zest stir to combine and cover with plastic wrap directly onto the curd and let come to room temperature, then refrigerate overnight.
Optional: When I make a tart I beat 2-4 tbs of room temperature (very soft) cream cheese or mascarpone (even better) into the cooled curd spoon into the pie shell and refrigerate. It helps to stabilize the curd and gives a tangy flavor I love. If you do this use a stand mixer with whisk attachment or hand held mixer.
Jump to

Comments

(

20

)