Grilled Chops with Asian Grape Sauce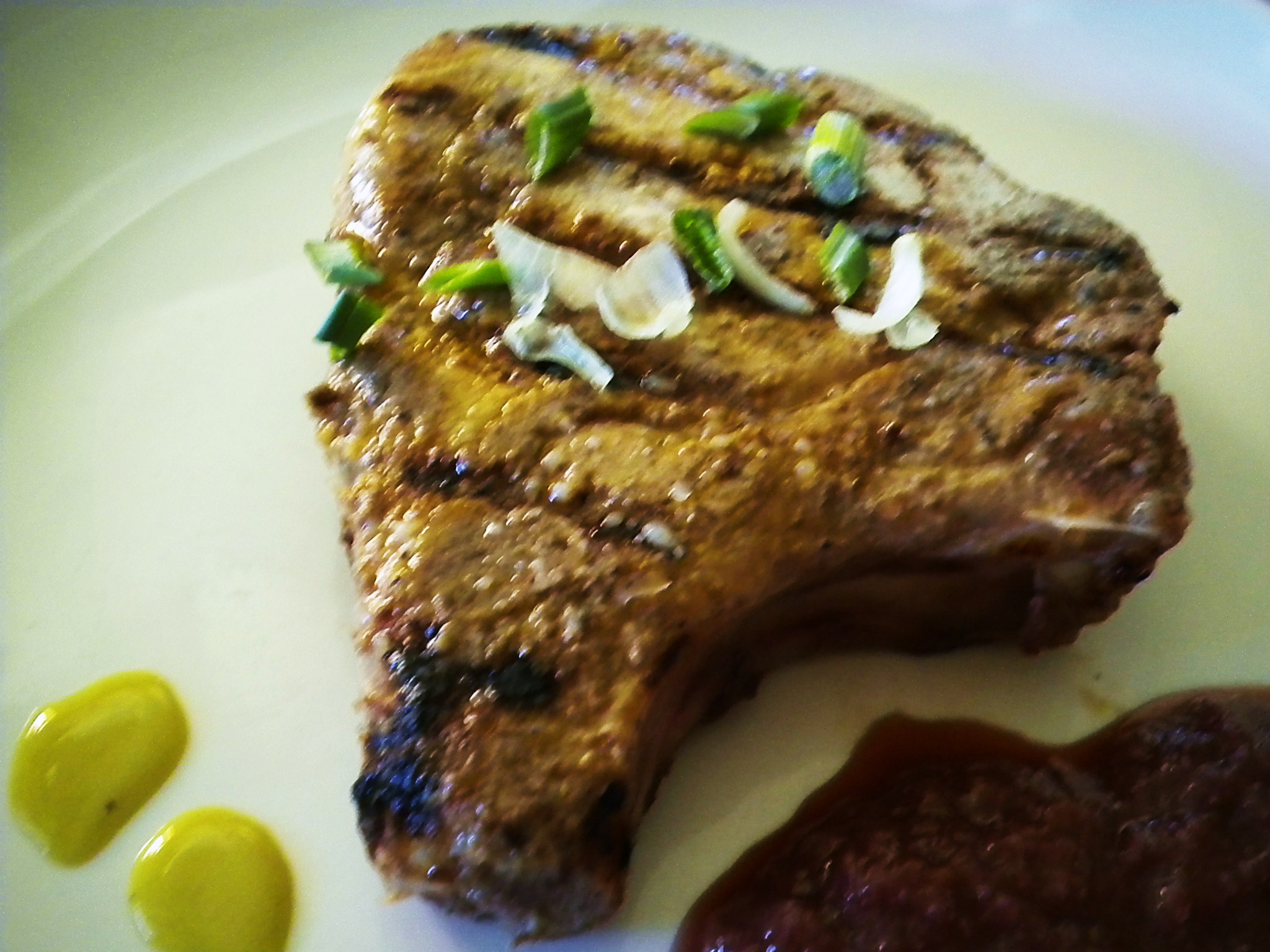 Author Notes: I love grilling pork chops after marinating or rubbing them with various flavors. Greek, Italian...you name it, I'll make it. This time I gave them an Asian flavor by making a sauce/marinade similar to Asian plum sauce. The sauce stands up on its own and can be used as a dipping sauce for egg rolls or other meats. - inpatskitchen
Serves 4
Asian Grape Sauce
4

cups halved red seedless grapes

1

tablespoon fresh grated ginger

2

cloves garlic, minced

3

tablespoons light brown sugar

1

tablespoon soy sauce

2

tablespoons rice vinegar

1/4

teaspoon salt

Pinch of cayenne pepper
In a medium sauce pan place all ingredients and simmer for 15 to 20 minutes until the grapes soften. Cool slightly and then place the mixture in a blender and blend until smooth. Refrigerate until ready to serve.
For the chops and service
4

bone in pork chops, 1/2 to 3/4 inches thick

The Asian Grape Sauce

2

tablespoons soy sauce

2

scallions, thinly sliced

Hot Chinese mustard (optional)
Mix 1/2 cup of the Asian Grape Sauce with the 2 tablespoons of soy sauce. Place this mixture and the chops in a large heavy duty freezer bag and squish around to coat the chops. Place in the fridge to marinate for 1 to 2 hours.
On an outdoor grill or indoors on a grill pan, grill the marinated chops until done to your liking. To serve, plate each chop and serve garnished with sliced scallions and some of the remaining Grape sauce. Add some of the hot mustard to your plate for a kick.
Jump to

Comments

(

4

)