Cosmopolitan Cran-Grape Sauce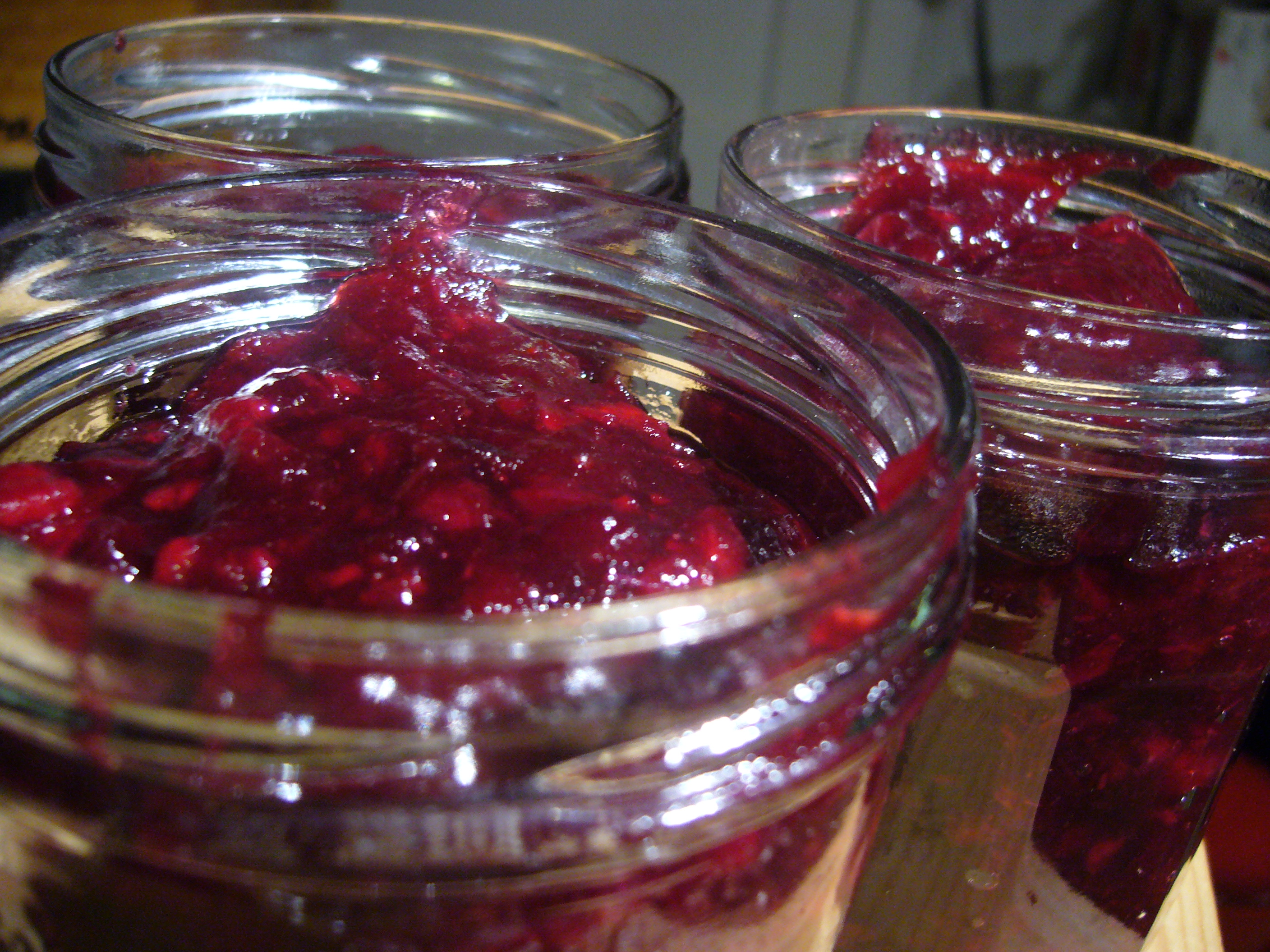 Author Notes: Inspired by one of my favorite cocktails - Cosmos made with Cran-Grape juice. Concord grape seeds can be a real bitch. Resign yourself ahead of time to the fact that they will be a momentary bane of your existence, and you'll be fine. - mrslarkin
Makes about 4 cups
1

pound Concord grapes, washed

1

12-ounce bag of fresh cranberries, washed and picked over

juice of half a lime

juice of one navel orange

2

cups granulated sugar, divided

1

tablespoon juniper berries, crushed
Separate Concord grape peels and pulp. Heat the grape pulp in a medium pot with 1 cup sugar. The seeds will come loose, pressing the pulp with a large rubber spatula to help them along. Press pulp through a strainer with large-enough holes to allow the pulp through and catch the seeds. The first time I tried straining the seeds, I used a food mill, which sent grape seeds flying all over the kitchen, like buckshot. I won't be using that method again.
Return seeded pulp to the stock pot, along with the lime juice, orange juice, 1 cup sugar and the crushed juniper berries. Bring to a simmer and cook until cranberries pop, about 10 minutes. With a spatula or large spoon, squash the cranberries against the side of the pot, if they're being stubborn.
Using a fine-mesh strainer, strain the sauce. Push the solids down with a rubber spatula to get all the liquid through the strainer.
Chill until set.