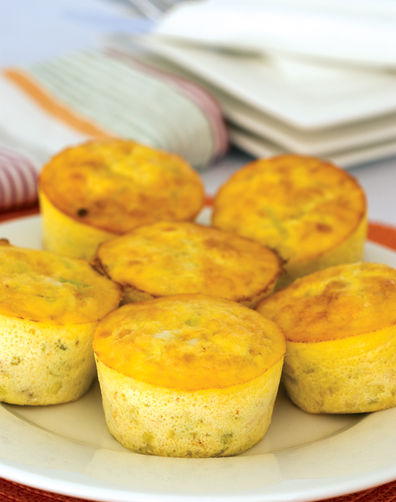 Author Notes: I love making these at least once a week as they refrigerate really well and are delicious hot or cold. They are quick and easy to make and are perfect for the lunch box or even as a party snack. - Sandra Ramacher
Makes 6
3/4

cups leeks

1 cup

cup fresh pumpkin, peeled and diced

1 1/2

tablespoon butter

1

clove garlic

1/3

cup parmesan cheese, grated

1/2

teaspoon salt

1/2

teaspoon pepper
Dice pumpkin into 1 cm/½ inch pieces, place in pot, cover and steam in a small amount of water about 10 minutes until they start to soften. Don't mash the pumpkin, just keep them diced.
Drain and set aside.
Add the honey and garlic, and cook, stirring for 3 – 4 minutes.
Add the pumpkin and leeks, and season to taste.
Oil a six whole deep muffin tin and line with baking paper and pour in the egg mixture. Then place in the oven at 180C/350F for about 30-40 minutes, until the pies feel firm to the touch.
Remove from the oven and let cool for a few minutes before removing from the moulds.
Serve at room temperature or cold. Refrigerate in an airtight container.