Baking Sheet Macaroni and Cheese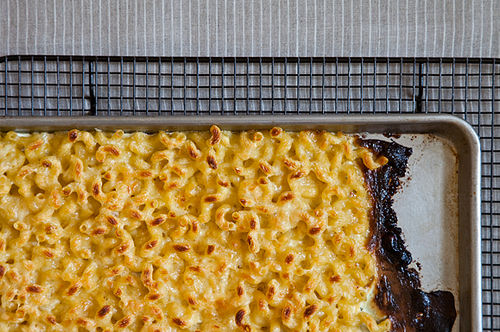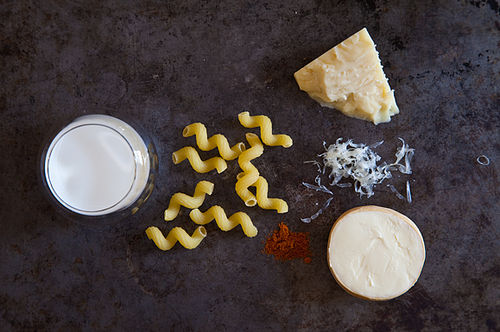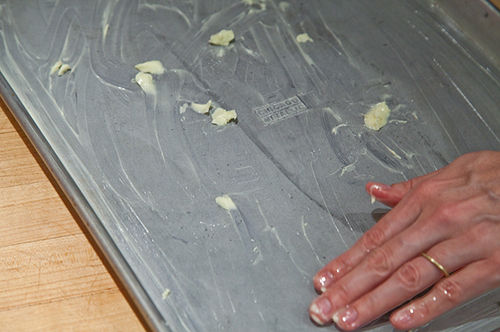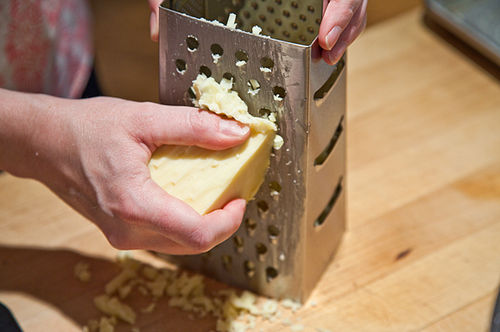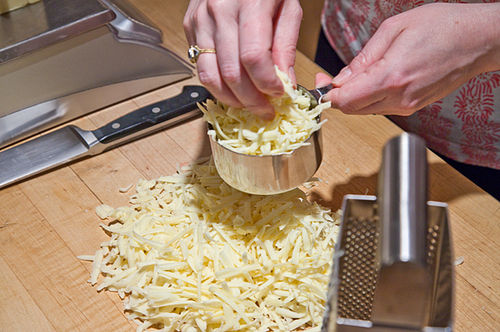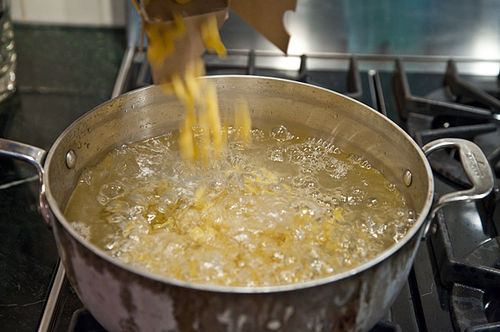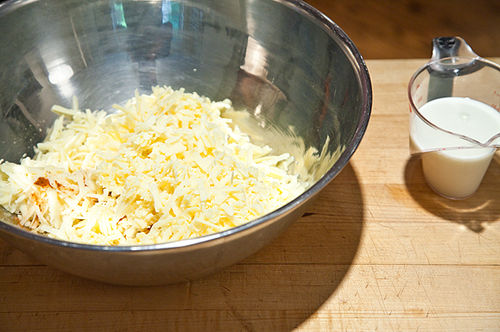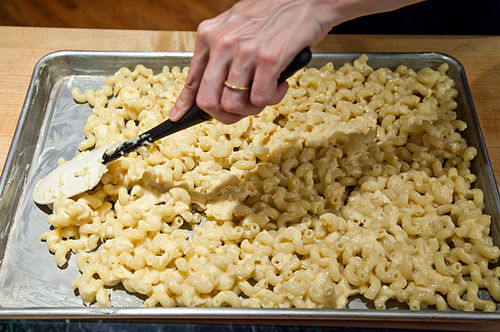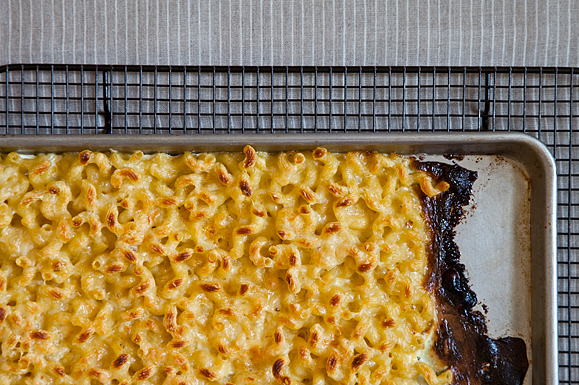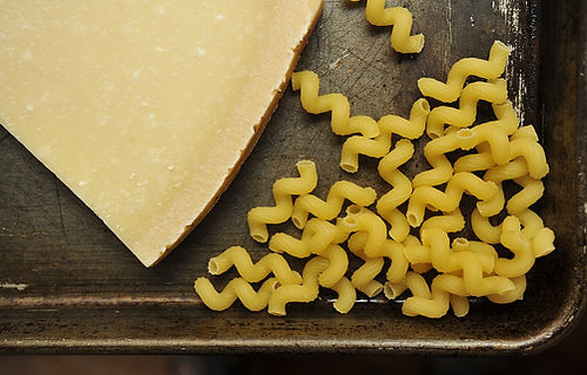 Author Notes: I've always thought macaroni and cheese's 20% crunch to 80% soft ratio was all wrong. The ratio should be more like 50:50. The soft part, delicious though it may be, wears you out. You need lots of crisp bits to stay interested in the dish. In an effort to realign macaroni and cheese, I brought together three concepts: a baked pasta technique from Cucina Simpatica, a potato gratin method from Jeffrey Steingarten, Vogue's food columnist, and a similar method used by Melissa Clark for kugel. In Cucina Simpatica, pasta is par-cooked, then combined with cream, cheese and other seasonings and baked at 500 degrees. The high temperature finishes the pasta quickly and toasts the tips on the top layer -- a memorable detail. Steingarten's gratin involves roasting thinly sliced potatoes and cream on a baking sheet so that the entire gratin is crisp and handsomely browned. And Melissa Clark spreads her kugel in a baking sheet achieving a predominantly crunchy texture. Back in the macaroni and cheese lab, I combined these three ideas by par-cooking the pasta, folding it together with a few cheeses, spreading it on a baking sheet, and finishing it in a 475-degree oven. The result was total success -- the muffin top of mac 'n cheese! Major world issue solved, at last. Here I've used Julia Moskin's recipe for Crusty Macaroni and Cheese and applied my cooking method to it. - Amanda Hesser
Serves 6
3

tablespoons butter

12

ounces extra-sharp cheddar cheese, coarsely grated

12

ounces sharp cheddar cheese, coarsely grated

1

pound pasta spirals (or other small shape)

1/8

teaspoon cayenne

Salt

2/3

cups whole milk
Heat oven to 475 degrees. Use one tablespoon butter to thickly grease a 11-by-17-inch rimmed baking sheet. Combine the grated cheeses and set aside 2 heaping cups for topping.
Bring a large pot of salted water to a boil. Add the pasta and cook for 6 minutes. Drain.
In a large bowl, toss together the pasta, cheeses, cayenne and salt to taste. Spread the mixture in the baking sheet and evenly pour the milk over the surface. Sprinkle the reserved cheese on top, dot with the remaining butter and bake, uncovered, until golden and crisp, about 15 minutes.
Jump to

Comments

(

50

)