Strawberries and Ice Cream with Mint and Balsamic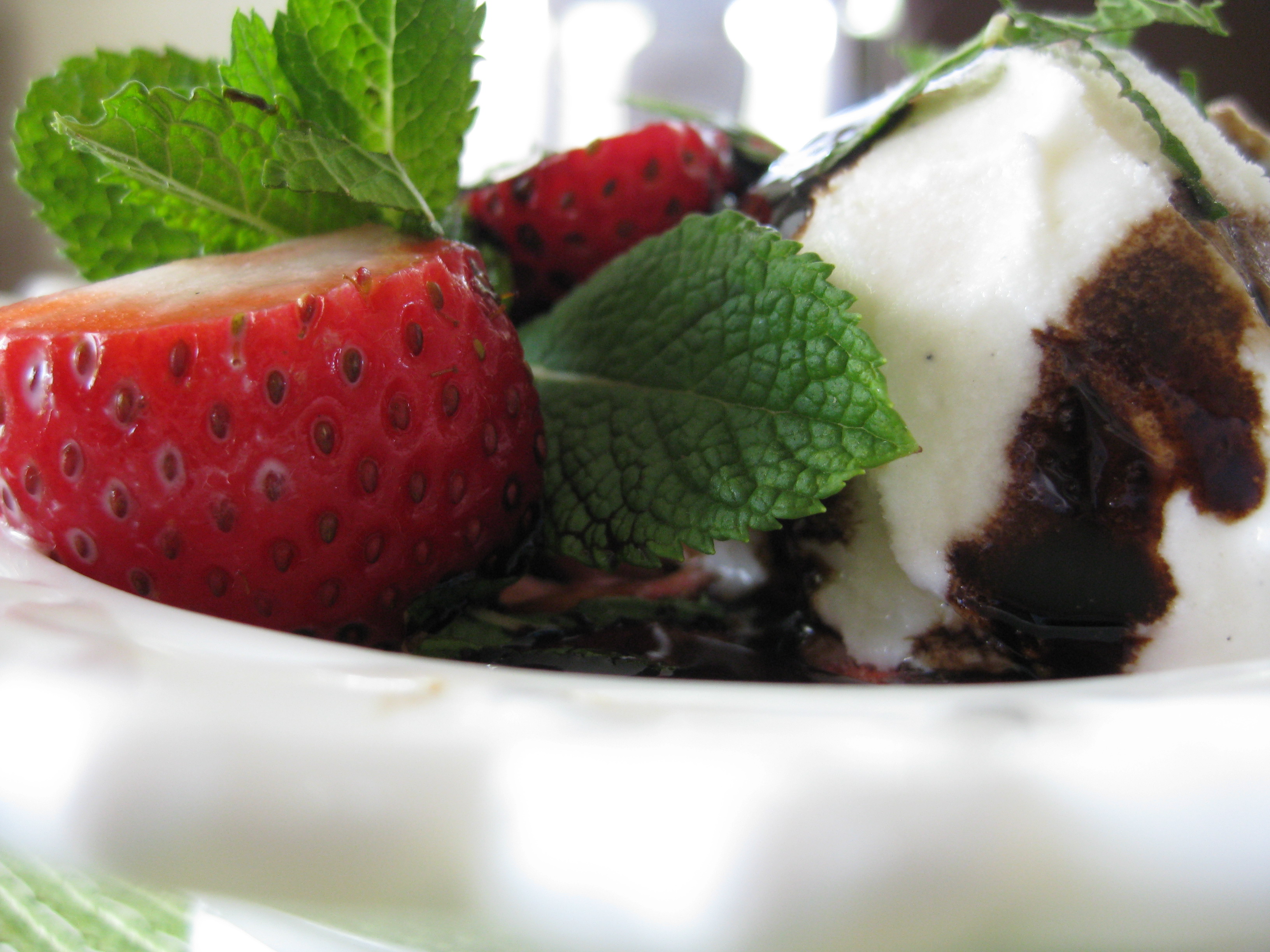 Author Notes: While I know that strawberries and balsamic isn't a brand-new idea, I think this is a particularly tasty version - one that we make pretty often and with enthusiatic response. Note that I keep this balsamic reduction in the fridge at all times, I have it on my salad with lemon olive oil almost every night, it's good on duck legs, pork (might see it in a sandwich soon :-) and a myriad of things. - aargersi
Serves 1 to many, depending!
2

cups balsamic vinegar

2

tablespoons maple syrup

4-5

strawberries per bowl

3

mint leaves per bowl

the best vanilla ice cream you can get - if you are in Texas or Louisiana, I strongly recommend Blue Bell Natural Vanilla Bean
Make the reduction - simmer the balsamic over med-low heat until it has reduced to 1/2 cup - it will be nice and syrupy (is that spelled right?) this took me about a half hour. Stir in the maple syrup and put it in a pouring container of some sort. Stick it in the fridge to chill.
For each bowl you are serving - wash, trim and slice the berries. Cut the mint into thin ribbons. Put half the berries in the bowl, add a scoop of ice cream, sprinkle the mint over then drizzle with balsamic reduction. That's it - so easy and so good!!!
Jump to

Comments

(

3

)
Tags: Easy, seasonal, simple, Summer, sweet and savory