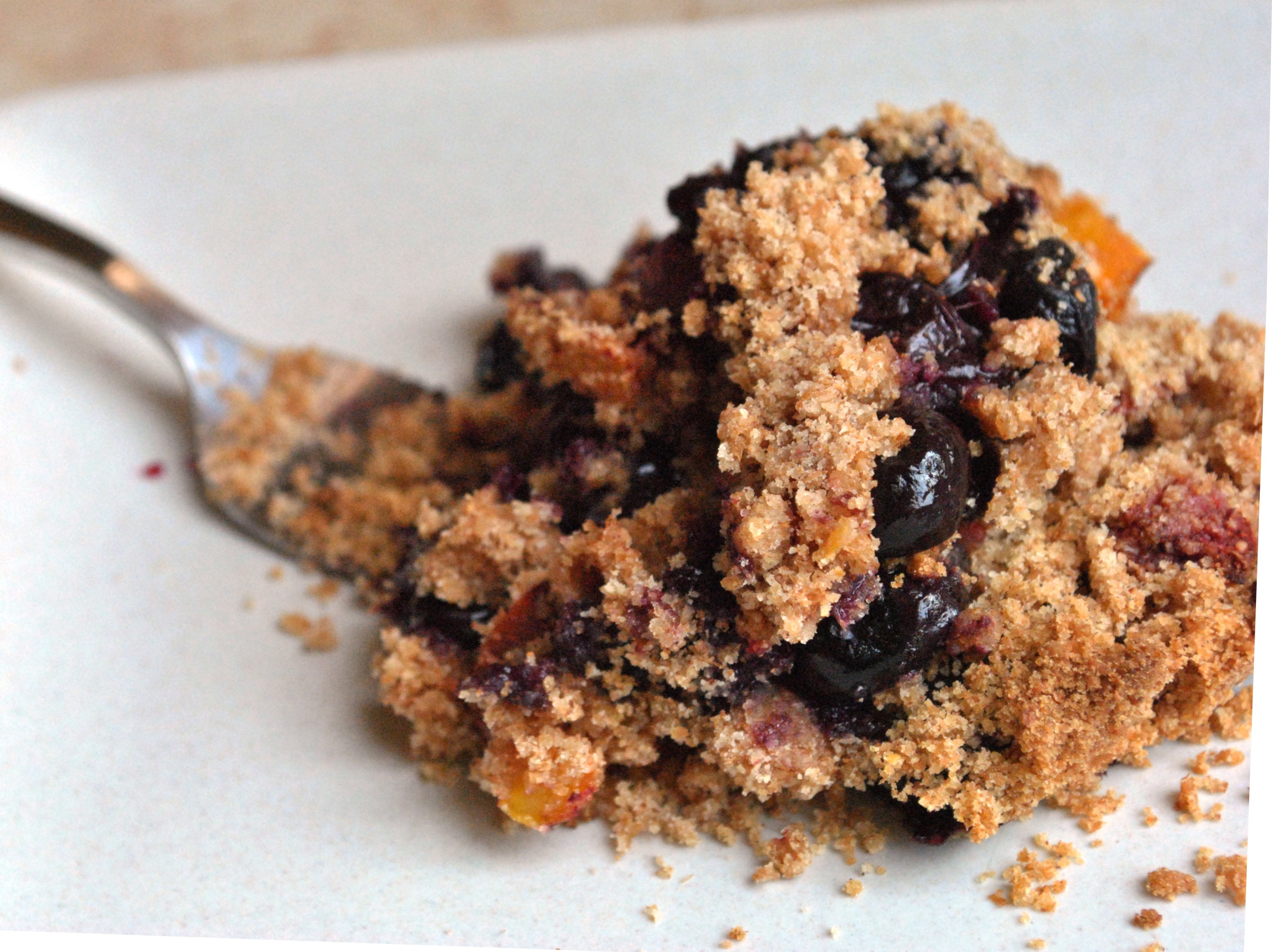 Author Notes: Plums were actually a last minute addition to this crumble recipe I found in a newly acquired cookbook. The yellow and red globe plums appeared in my CSA share. The whole wheat flour in this recipe helps add an extra helping of fiber and healthy goodness! - newRDcook
Serves 4-6
1

pint blueberries

6

small plums, pitted and chopped

1

tablespoon turbinado sugar

1

teaspoon cinnamon

1 1/4

cup whole wheat flour

1/4

cup packed brown sugar

1/3

cup butter
Preheat oven to 400 degrees F.
Place blueberries and plums in a small bowl.
Mix turbinado sugar with 1 teaspoon cinnamon and stir together with fruit.
In a large bowl, mix together remaining cinnamon, flour and brown sugar. Rub or cut in butter until mixture resembles coarse crumbs.
In an 8×2 baking dish, layer crumble mixture with fruit. Finish with crumble layer on top.
Bake 30 minutes or until golden on top. Serve hot or cold.