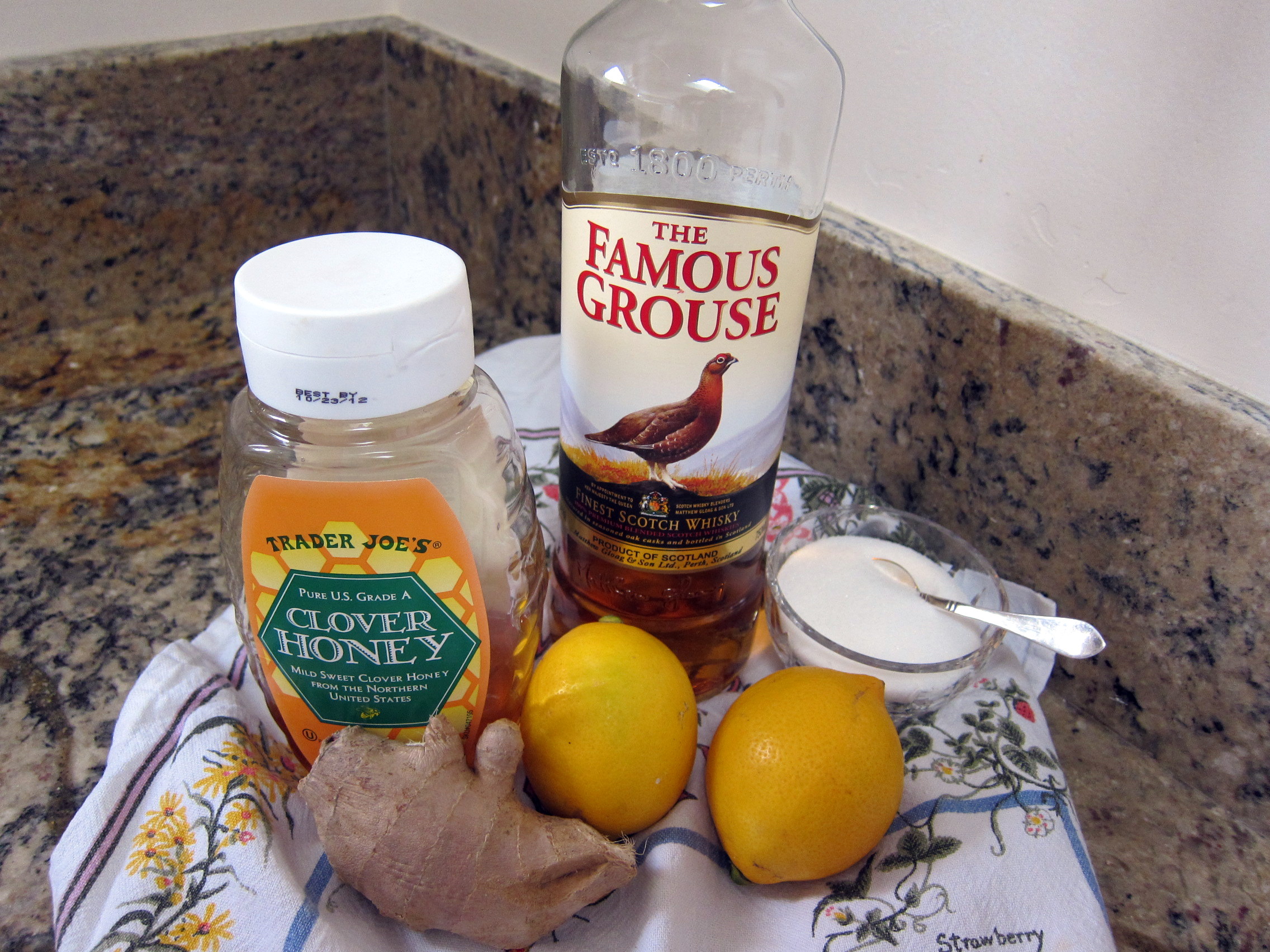 Author Notes: Stalled by a cool summer, the fruit on our Meyer lemon tree has been slow to ripen this year. When I picked my first handful yesterday, I knew they had to play a leading role in my hot drink. I added my version of a ginger syrup I found on the Food Network site. Eager to sample the drink, I decided not to wait for the syrup to chill. Not a fan of bourbon or dark rum, I used my favorite scotch, Famous Grouse. A jigger measure of one and a half shots is equivalent to 1 1/2 ounces. This hit the spot just now after a chilly walk on the beach. - Lizthechef - Lizthechef
Food52 Review: This scrumptious little nectar could easily be called California Hot Toddy or Dangerous Hot Toddy. The former because of its Meyer lemon influence, the latter because it goes down so easily. The lemon-ginger syrup is divine. So good in fact, I reduced the honey a tiny bit, opting for more sweetness from the syrup to get that extra bit of flavor. - lorinarlock
Serves 4
Ginger Syrup
2

Meyer lemons

1

cup coarsely chopped fresh ginger root, unpeeled

1/2

cup white sugar

1

cup water
Using a vegetable peeler, remove the lemon peel, being careful not to include the pith. Reserve peeled lemons. In a food processor, finely chop the lemon peel and ginger.
Using a medium-sized saucepan, add the lemon-ginger mixture, sugar and water. Bring to a boil, then reduce heat and simmer for 20 minutes. Strain syrup and cool. You will have a cup of syrup.
Hot Toddy
1

cup scotch whiskey, preferably Famous Grouse

1/3

cup honey

1 1/2

ounce ginger syrup

1 1/2

ounce Meyer lemon juice
Using a medium-sized saucepan, gently warm the scotch, honey, ginger syrup and lemon. Serve warm in glass mugs.
Jump to

Comments

(

8

)