Date and Cardamom Infused Nut Bars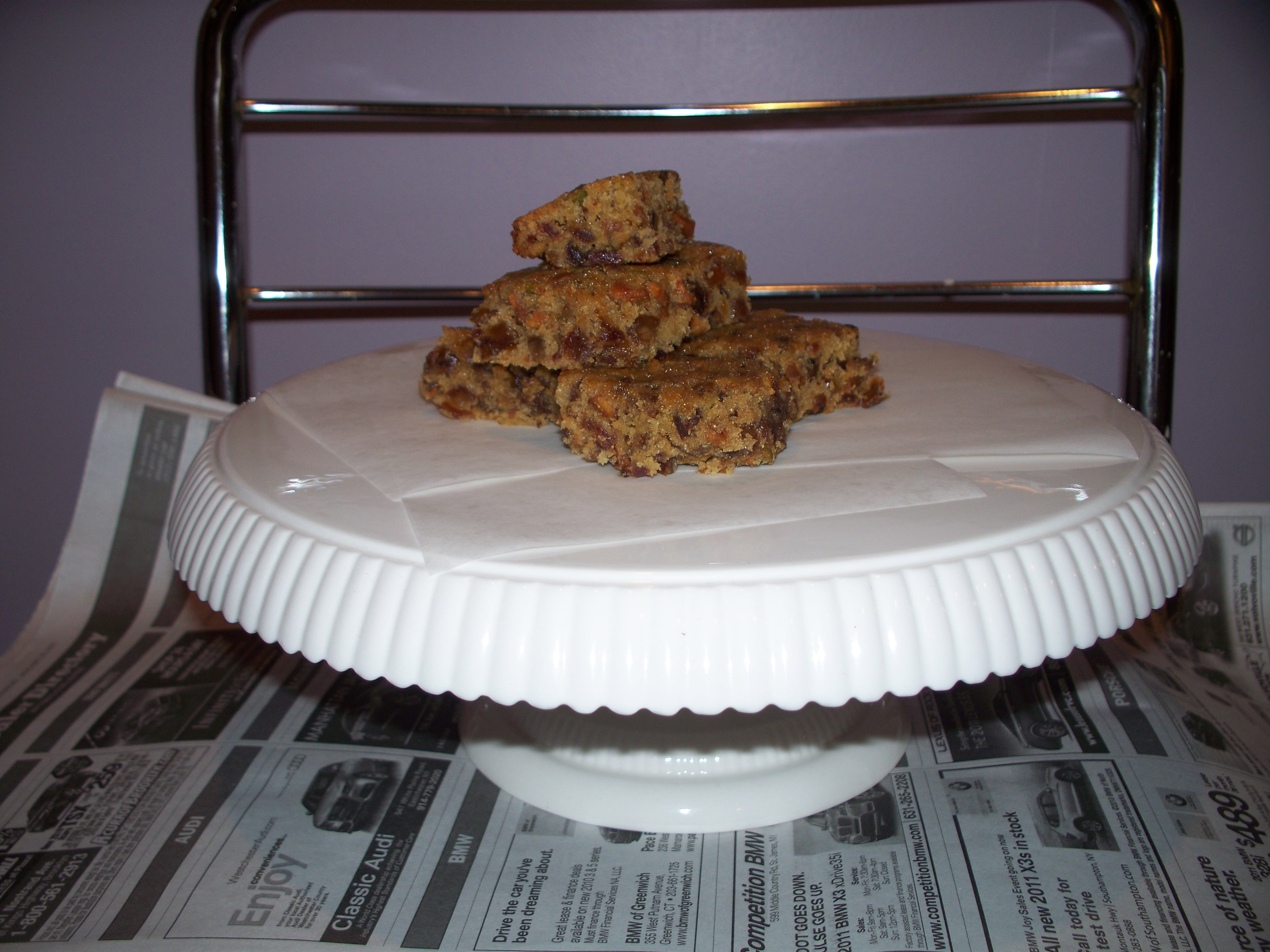 Author Notes: Journeying through baking, I always return to my grandmother's recipe cards for their familiar handwriting and to re-live the flavor memories that were created. I can see why my grandmother and possibly her mother made them, they are rich, sweet, and moist, just as a bar should be. Like I do with many of my grandmother's recipes, I have decreased the sugar (using agave instead because I had some on hand), used whole wheat flour, and swapped out the shortening for butter. I added the cardamom and infused the butter with zest from the honeybell oranges that I have been saving in the freezer. The end result has a gentle but spicy floral aroma and a mysterious flavor not immediately obvious, which was the cardamom. I think that my grandmother would approve of these. They are awesome with coffee or tea. You could also serve these in slices with a scoop of vanilla or coconut ice cream. - testkitchenette
Makes 12-18 bars (depending on size)
2

eggs, beaten until foamy

1/2

cup agave or maple syrup

1/2

teaspoon vanilla

1

stick unsalted butter, melted with three pieces of orange zest (I used my carrot peeler)

1/2

cup white whole wheat flour

1/2

teaspoon ground cardamom

1/2

teaspoon baking powder

1/2

teaspoon salt

2

cups finely chopped dates

2/3

cups pistachios (or nut of your choice), toasted and chopped
Preheat the oven to 350F and butter and flour a 9 inch square or springform pan.
In a mixing bowl, combine the eggs with the agave syrup and vanilla. Stir in the melted and cooled butter (remove and discard orange zest).
In a small mixing bowl combine the flour, cardamom, baking powder, salt, dates, nuts, and toss to coat and mix everything.
Add the flour mixture to the wet mixture and stir until flour thoroughly combined. Pour into prepared pan and bake for approximately 30 minutes. Cool and cut into squares.
Jump to

Comments

(

4

)