If there were ever a glimmer of hope in the dog days of summer, stone fruits would be it. As you trudge through thick humidity and glaring sunlight, the thought of sweet peaches, pluots, nectarines, plums, even cherries -- yes, cherries are also a stone fruit -- waiting for you at home can inspire you to keep going.
More: Get your hands on stone fruit that will live up to your highest expectations.

Often, the best way to enjoy stone fruit is all by themselves, with the delicious juice dripping down your hands -- or in desserts. But we also put them to use in cocktails, salads, and other savory dishes. Check out some of our favorites below, and celebrate the summer harvest that the heat, however unbearable, brings.
Crazy-Good No-Temper Chocolate-Dipped Cherries by Alice Medrich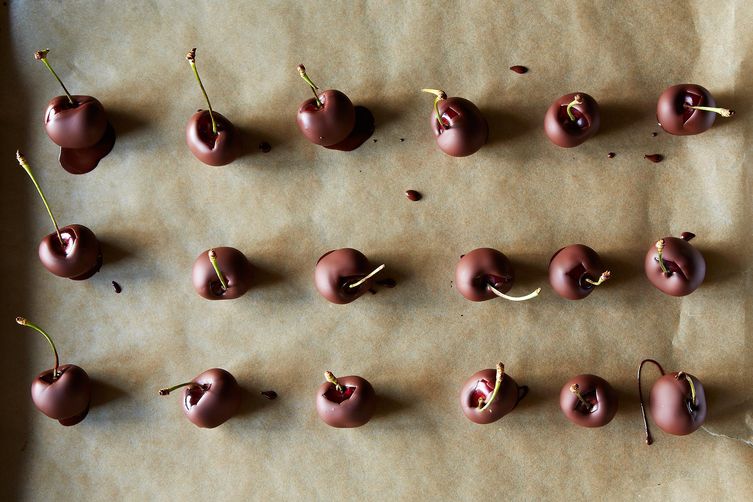 Whole Oat Groats with Cherries, Plums, Pistachios, and Homemade Almond Milk by fo
Cherry Almond Crumb Cake by Yossy Arefi
Simple Summer Peach Cake by Savour
Southern Peach Crumble by sarah buttenwieser
Honeyed Peach Melba Bellinis by Sandy Smith
Marian Burros' Plum Torte by Merrill Stubbs
Plum Avocado Summer Salad by Lena S.
Roasted Plums with Vanilla Bean by Merrill Stubbs
Spiced Plum Cobbler by sdebrango
Olive Oil Ricotta Cake with Plums by Kenzi Wilbur