A Persian Menu Adds Spice and Freshness to Your Dinner
All week long, Louisa Shafia -- the voice behind Lucid Food and the author of the new book The New Persian Kitchen -- has served as our Guest Editor. She chose a Wildcard winner, answered your questions on the Hotline, and shared 4 fresh, healthy recipes from her new book.
If you've never tried Persian food before, here are some instructions: read Louisa's recipes, buy all of the ingredients you need, and then make this meal for dinner tonight. These four recipes come together in a balanced meal that will excite the tastebuds of meat eaters and vegetarians alike. Not only is it full of the traditional sweet-and-sour flavor pairings of Persian cuisine, but it is also market-inspired, healthy, eco-friendly, and exotic.
Lamb Kebabs in Pomegranate-Walnut Marinade
Sweet Rice with Carrots and Nuts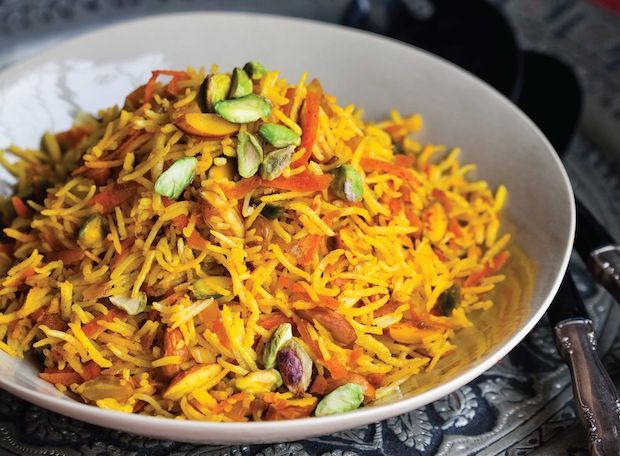 Vinegar Carrots with Toasted Sesame Seeds
These recipes are just a few of the Persian-inspired starters, salads, entrees, and sweets in Louisa Shafia's latest book The New Persian Kitchen.

Photos by Sara Remington
Food Styling by Karen Shinto
Prop Styling by Ethel Brennan
Provisions
, our new kitchen and home shop, is here!
Get $10 off your first purchase of $50 or more.
Visit Provisions.
Tags: guest editors, louisa shafia, persian, the new persian kitchen, exotic, rice, lamb, carrots