Shunt-Éclair, Flourless Walnut Cake
13
Save
If you like it, save it!
Save and organize all of the stuff you love in one place.
Got it!
If you like something…
Click the heart, it's called favoriting. Favorite the stuff you like.
Got it!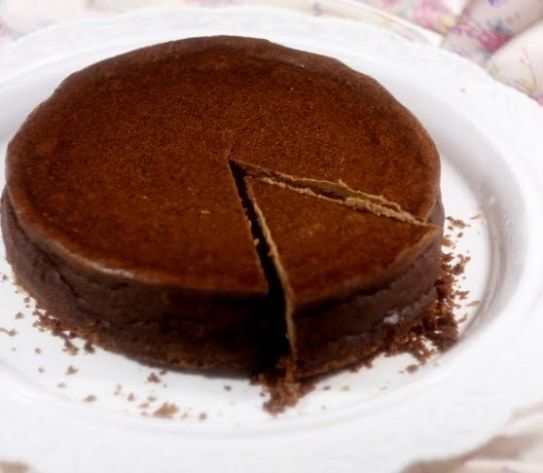 Author Notes: My dear aunty Klara often made this divine cake for special family events.
Then I took over this tradition. A few years ago I was looking in my recipe notebook for a cake for Passover, and there it was the perfect one, my favorite Shunt-éclair.
I think the name of the cake came from the filling, it is the same pastry cream as in éclairs, but when I am in the mood for a deep chocolate flavored cake, I add 2-3 tablespoons of the best cocoa powder to the crusts batter and fill the cake with a chocolate or mocha mousse, which has a lot of dark rum.
- Kukla
Serves 10-12
Ingredients for the crusts:
• 12 large egg whites

• 1 ½ cups organic granulated sugar

• 4 1/2 cups fine ground walnuts

• 2 teaspoons freshly squeezed lemon juice

• Zest of 1 large lemon

• ½ teaspoon of salt
Ingredients for the Pastry Cream:
• 2 cups milk

• 6 egg yolks

• 1 cup organic granulated sugar

• 3 tablespoons cornstarch

• 1 vanilla bean split open in half lengthwise and the beans scraped

• Zest of 1 lemon

• 3-4 tablespoons butter
Preheat the oven to 325 degrees.
To make the crusts: Carefully separate the eggs while they are cold into two bowls. Set the bowl with egg whites, lemon juice and salt over a pan of barely simmering water and whisk until it is warm to the touch, about 3 to 5 minutes (the bottom of the bowl shouldn't touch the simmering water).
Take of the bowl and continue whisking until soft peaks form. Gradually add sugar, and beat until forms stiff peaks. In a separate bowl combine the walnuts and lemon zest. Gently fold in the fluffy egg whites in four additions.
In a separate bowl combine the walnuts and lemon zest. Gently fold in the fluffy egg whites in four additions. Divide the batter in 3 equal portions.
Bake on buttered parchment paper in a 10 inch tart pan with a removable bottom. Check on the crusts, do not let them get to dark, they bake very fast (about 15 minutes).
To make the Pastry Cream: In a heavy saucepan, combine milk, vanilla pod and beans plus 1 cup sugar. Scald the mixture and immediately remove from heat. Beat egg yolks with remaining 1cup sugar until thick. Sprinkle in cornstarch and continue beating until well mixed.
Discord the vanilla pod. Slowly beat half of the hot milk into yolk mixture. Return this to the remaining hot milk and bring to a boil quickly, whisking very fast to prevent scorching until thickened. Remove from heat, stir in butter and strain into a bowl to cool.
Cover with plastic wrap, pressing directly on the surface of the pastry cream to prevent a skin from forming; cool to room temperature. Transfer to the refrigerator to chill completely. Can be made a few hours ahead.
To assemble the cake: Cover layers of the cake with the pastry cream. Finish the cake with a beautiful chocolate glaze. (Ganache)
To make the Chocolate Ganache: In a sauce pan, bring to a simmer 3/4 cup heavy cream. Pour over 8 ounces of bittersweet chocolate (chopped) and 1 teaspoon of Instant coffee, mix until smooth and shiny. Stir in 2 tablespoons of cold butter and 2 tablespoons of dark rum.
Jump to

Comments

(

5

)