White Bean and Cabbage Soup
16
Save
If you like it, save it!
Save and organize all of the stuff you love in one place.
Got it!
If you like something…
Click the heart, it's called favoriting. Favorite the stuff you like.
Got it!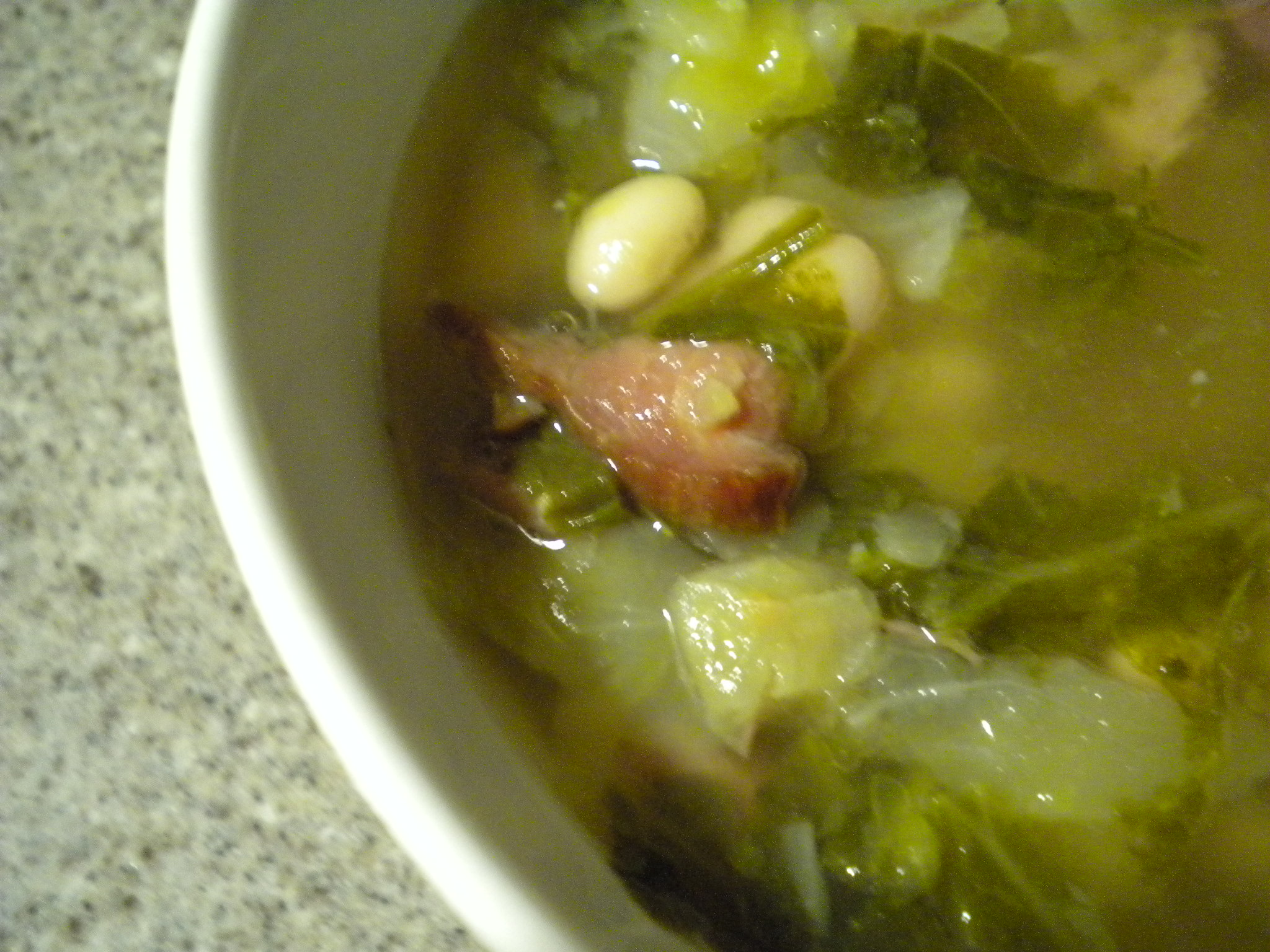 Author Notes: I pulled a meaty ham bone out of the freezer a couple of weeks ago and decided to make a ham and been soup much different than the one I traditionally make. This one is lighter but very warming - inpatskitchen
Makes 3 to 4 quarts
1

meaty ham bone (or ham shank)

1/2

pound dried Great Northern beans

3

tablespoons olive oil

1

cup diced onion

3

cloves minced garlic

2

large carrots sliced into thin rounds

1/4 to 1/2

teaspoons crushed red pepper flakes

1

bay leaf

4 to 6

cups chicken broth

1/2

head small cabbage, chopped

Salt and pepper to taste
Soak the beans overnight in water and then the next day, change the water and bring them up to a boil in a medium sauce pan and then simmer for about 45 minutes until tender. Save about 2 cups of the bean broth.
Place the ham bone or shank in a large soup pot and cover with about 4 quarts of water. Bring to a boil and then simmer for 45 minutes to an hour. Remove the bone, cool a bit and then pick off the meat and reserve. Save the ham broth.
Saute the onion, carrot and garlic in the olive oil until softened.
Add the bay leaf and crushed red pepper and give everything a good stir.
Add the bean, ham and chicken broths to the pot, bring up to the boil and then simmer for about 20 minutes.
Add the cooked beans and reserved ham bits and bring back up to the boil. Add the chopped cabbage and simmer another 15 to 20 minutes. Season to taste with salt and pepper.
Jump to

Comments

(

0

)