arroz con leche nuevo mexicano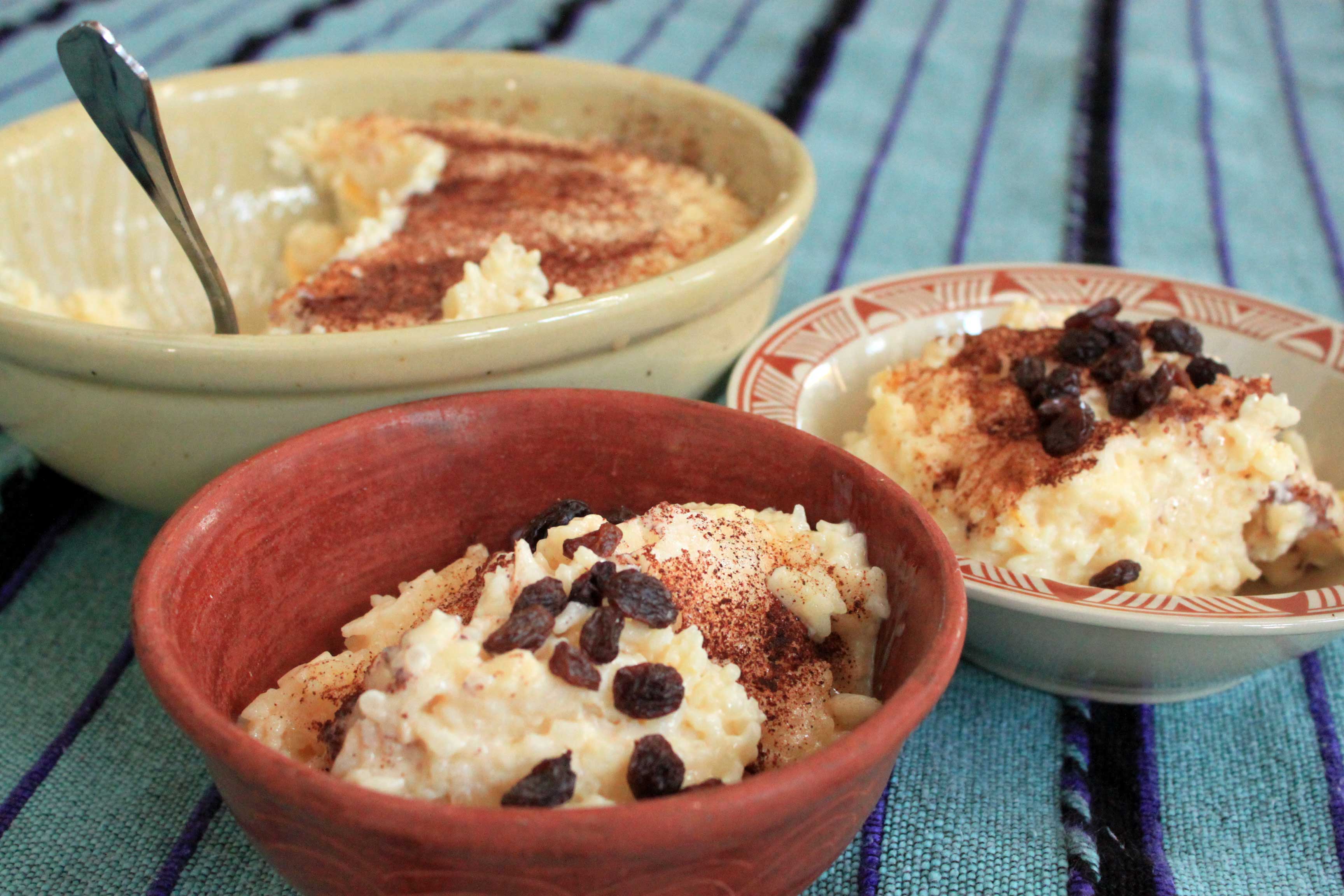 Author Notes: Arroz con leche was my favorite dessert as a child. This is a subtly sweet twist on my New Mexican grandmother's traditional "sweet rice." The fluffy egg-white topping comes from grandmother's original recipe, the lemon zest and rum soaked raisins are my additions from other traditional Mexican ones. - gabrielaskitchen
Serves 15-20
3

cups milk

1

cup water

2

cups long grain rice

zest of 2 lemons

1

14 oz. can evaporated milk

1

14 oz. can sweetened condensed milk

3

eggs

1/4

cup raisins (optional)

1/4

cup spiced rum (optional)

dashes ground cinnamon
(Optional) Heat rum in a small sauce pan remove from heat and add raisins and stir. Set aside.
Place milk, water, rice and lemon zest in a medium heavy-bottom sauce pan. Bring to a gentle boil, once boiling, reduce heat, cover and simmer for 25-30 minutes, stirring occasionally until the rice is tender. Remove from heat.
Add the can of evaporated milk and sweetened condensed milk. Place back on low heat and stir occasionally until milk has thickened slightly, for about 5 minutes. Make sure you DO NOT BOIL the rice pudding at this point. If desired add raisins. Remove from heat and keep covered with a lid.
Meanwhile, in a large bowl separate egg whites from yolks. Whisk whites until frothy. Pour frothy whites atop the rice pudding and cover with lid. The heat from the just cooked rice will cook the fluffy whites.
Sprinkle with cinnamon. Serve warm or chilled.
Jump to

Comments

(

2

)
Tags: custard, milk, rice, rice pudding, sweetened condensed milk