Fully Grilled Caesar Salad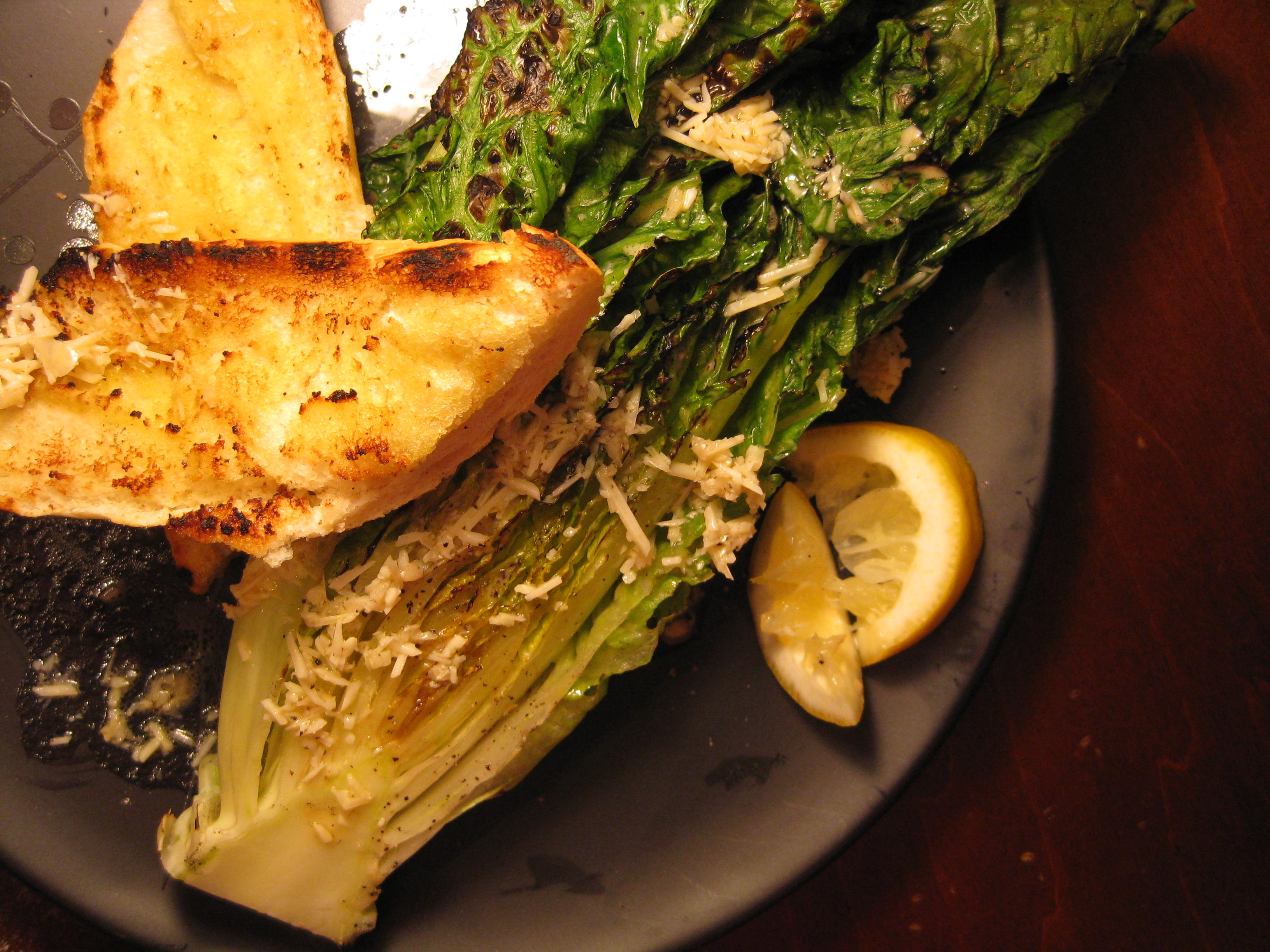 Author Notes: In the spring and summer, I like to grill every part of the meal if I can. When friends told me they'd had grilled salad, I couldn't wait to try it. This simple ceasar salad comes together in minutes. The lettuce and baguette are grilled for a nice charred flavor, and the super easy dressing uses ingredients you probably already have at home. For a heartier meal, add sliced, grilled chicken. - Loves Food Loves to Eat - Loves Food Loves to Eat
Food52 Review: For being egg-less and anchovy-less, this ultra-quick recipe does an amazing job of simulating a classic Caesar dressing and doesn't wimp out on flavor -- there's still plenty of punch from the lemon, Worcestershire and garlic. The grilling technique renders the leaves beautifully charred and wilted on one side and crisp on the other. - Kristen
- A&M
Serves 2 for a meal, 4-6 for a side
1.5

tablespoons Extra Virgin Olive Oil

1

tablespoon mayonnaise

1

tablespoon Worcestershire sauce

Juice of 1 large lemon

1-2

cloves pressed garlic

1/3

cup fresh grated parmesan

generous salt and pepper

1

large romaine heart (or 2 small-medium)

1/2

baguette- halved lengthwise
For dressing, whisk to combine everything except romaine and baguette. Salt and pepper to taste.
Heat barbeque to medium/medium high heat.
Cut romaine heart(s) lengthwise in half, and brush cut side with olive oil, sprinkle with salt and pepper. Brush baguette with olive oil.
Place romaine and bread cut side down on grill and cook 1-2 minutes, until charred, but not overly wilted.
Serve still warm. For presentation, serve romaine hearts whole, surrounded by bread and dress to your liking. Or, slice lettuce crosswise and serve in a bowl, with sliced baguette and dressing.