ENDLESS SUMMER POTATO SALAD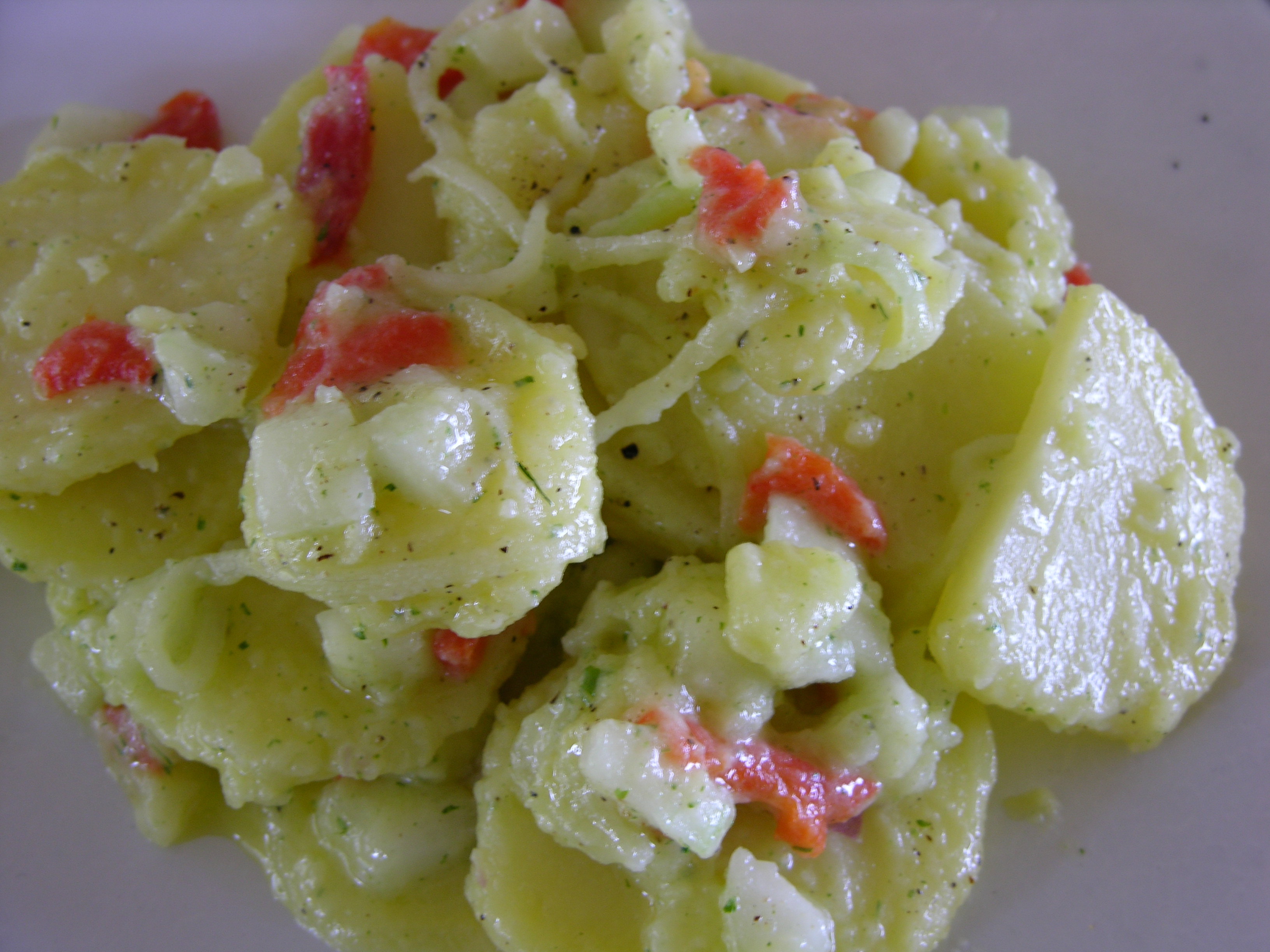 Author Notes: Glorious is what California summers are all about...warm, dry, BBQ perfect occasions; balmy evenings spent with good food, great wines and close friends. This salad has been part of my repetoire for over 25 years.. The cucumber gives it a nice crunch and subtle flavor.(plus I hate raw celery) and the pimento adds a spark of color. - dymnyno
Serves 8
6 large Yukon Gold potatoes

4 cucumbers (ea about 9 inches long)

1 teaspoon dijon mustard

2 tablespoons shallots, minced

1 tablespoon tarragon, minced

1 tablespoon curly parsley, minced

3 tablespoons mayonnaise

3 tablespoons champagne vinegar

1 cup olive oil

4 ounce jar pimentos, chopped
In a large pot of water cook the potatoes until tender but not mushy. (tender but firm) Cool, peel and cut into thin round slices.
Peel the cucumbers. Using a julienne tool or mandoline/Benringer julienne the cucumbers until you get to the seeds. Put into a colander, sprinkle with a little salt and sweat out excess water. Save the cucumber water.
Into a blender put the reserved cucumber water, shallot, mayo, vinegar, tarragon, parsley and olive oil. Blend until it becomes a smooth emulsion. Add black pepper to taste.
Gently (I use my hands) fold the cucumbers into the potatoes.
Next, fold the sauce into the potatoes and cucumbers.
Finally, fold the minced pimento into the salad.
Tags: cucumbers, picnic, potato salad, savory, Summer