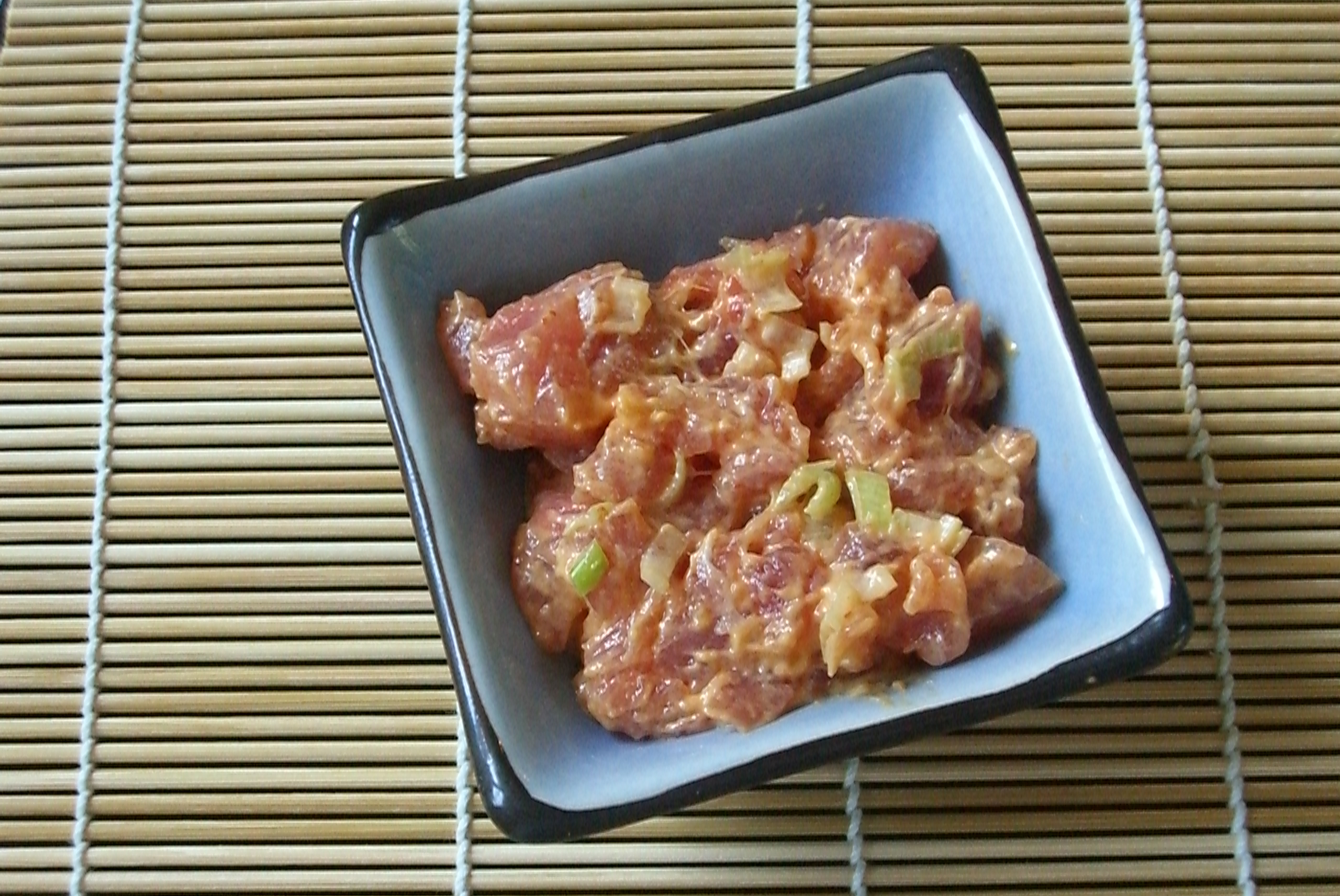 Author Notes: We happened upon some tuna from a trusted seller that was fresh enough to be served tartare. I experimented with three different methods: ceviche, crudo and this one. This was my favorite. The touch of sesame oil makes this sauce. - healthierkitchen
Serves 6 as an appetizer or hors d"oeuvres
1/2

cup mayonnaise

2 tablespoons

Sriracha

1

teaspoon sesame oil

3/4

pounds piece of really fresh tuna from a reliable source

1/4

cup finely diced red onion

2 stalks

very thinly sliced green garlic or 1 not too large clove of garlic, minced
Mix first three ingredients in a small bowl and set aside.
Dice up the tuna as finely as you can without shredding it.
Place tuna into a medium sized bowl, add the onion and garlic, and then add some of the Sriracha mayo - maybe 2 tablespoons and start to gently mix. Add more of the Sriracha mayo bit by bit until you get a taste and consistency you like. Save the leftovers of the Sriracha mayo for another dish!
Serve with good quality taco chips or fried wonton skins to scoop with. You can use this mixture to put into a cone of seaweed.
Tags: dinner for two, entertaining, seafood