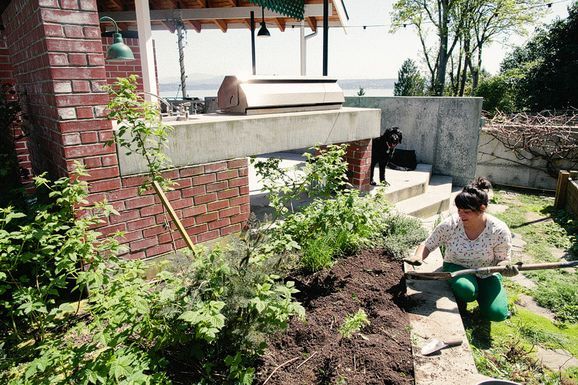 This is the ninth in our biweekly series from Amy Pennington – urban farmer, founder of GoGo Green Garden, and author of Urban Pantry and Apartment Gardening – on how to start growing your own food, no matter how tiny your garden-to-be is.
Today: Amy gets us started on our herb gardens in outdoor beds and in pots -- with some Destiny's Child lyrics thrown in there, too.

Happy May Day! I switched gears this week and decided we needed to chat about herbs instead of intensive gardening techniques. Herbs should be planted now and will really make your kitchen sing. Additionally, this is a great project for anyone with either a yard or a small balcony. Stay tuned next week when we get back on track, but for now, read on so that your kitchens are always stocked and your garden is always in bloom.
Read More »