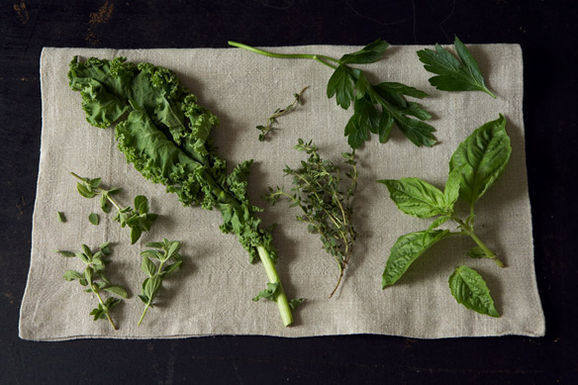 You'll be hearing from the staff at FOOD52 every week in Too Many Cooks, our group column in which we pool our answers to questions about food, cooking, life, and more.
With temperatures cooling, the way we cook is changing: rather than just sprinkling some sea salt on a fresh heirloom tomato, it's the season for caramelized onions, roasted vegetables, soup, and...lots of herbs.
This week, we tackle the question: What's your favorite herb? Our answers are pretty divisive -- everyone has their favorite. Here they are, in order of popularity.
Did we miss your favorite herb -- tarragon, parsley, marjoram, or anything else? Let us know in the comments!
Read More »