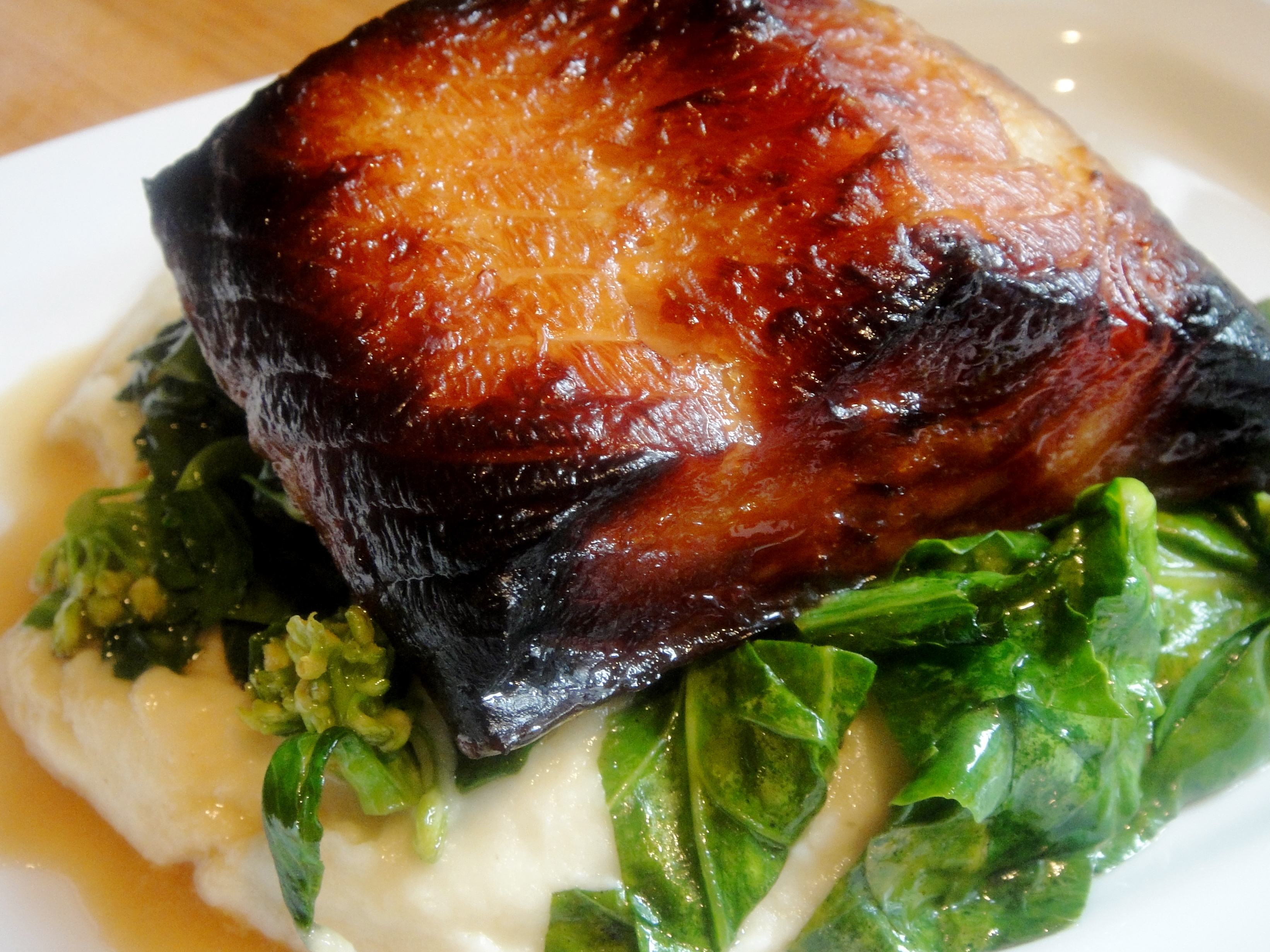 Author Notes: I originally made this as a smoked fish; but after 3 hours of trying to smoke it on the grill decided that a grilled or baked version would taste just as good and be a lot more practical. The fish is so buttery, it doesn't dry out and tastes great no matter how its cooked. The marinating at for at least 12 hours doesn't require a watchful eye and is a painless way to insure a tasty fish infused with a lot of flavor. - edamame2003
Serves 2
3/4

pounds black cod

1/2

cup asian pear juice (or apple juice)

3

tablespoons red miso

1

tablespoon honey

1

tablespoon umeboshi (preserved plum). could use mirin here instead

3

cloves garlic

1/2

inch peeled ginger, chopped
mix all the marinade ingredients together in a blender (i use the magic bullet)
marinate the fish (I used a boneless filet) for at least 12 hours and no more than 36 hours.
You could smoke the fish for 3 hours; or wrap in foil and grill for about 10-15 minutes on each side; or bake skin side down at 350 for about 20 minutes and then broil the top.
I served it with stir-fried Chinese Broccoli (or you could use broccoli rabe) in tamari, ginger and garlic.
I also made a puree of parsnips and sunchokes, adding a little bit of cream, and a tiny bit of salt and sugar.