Goat Cheese and Roasted Poblano Guacamole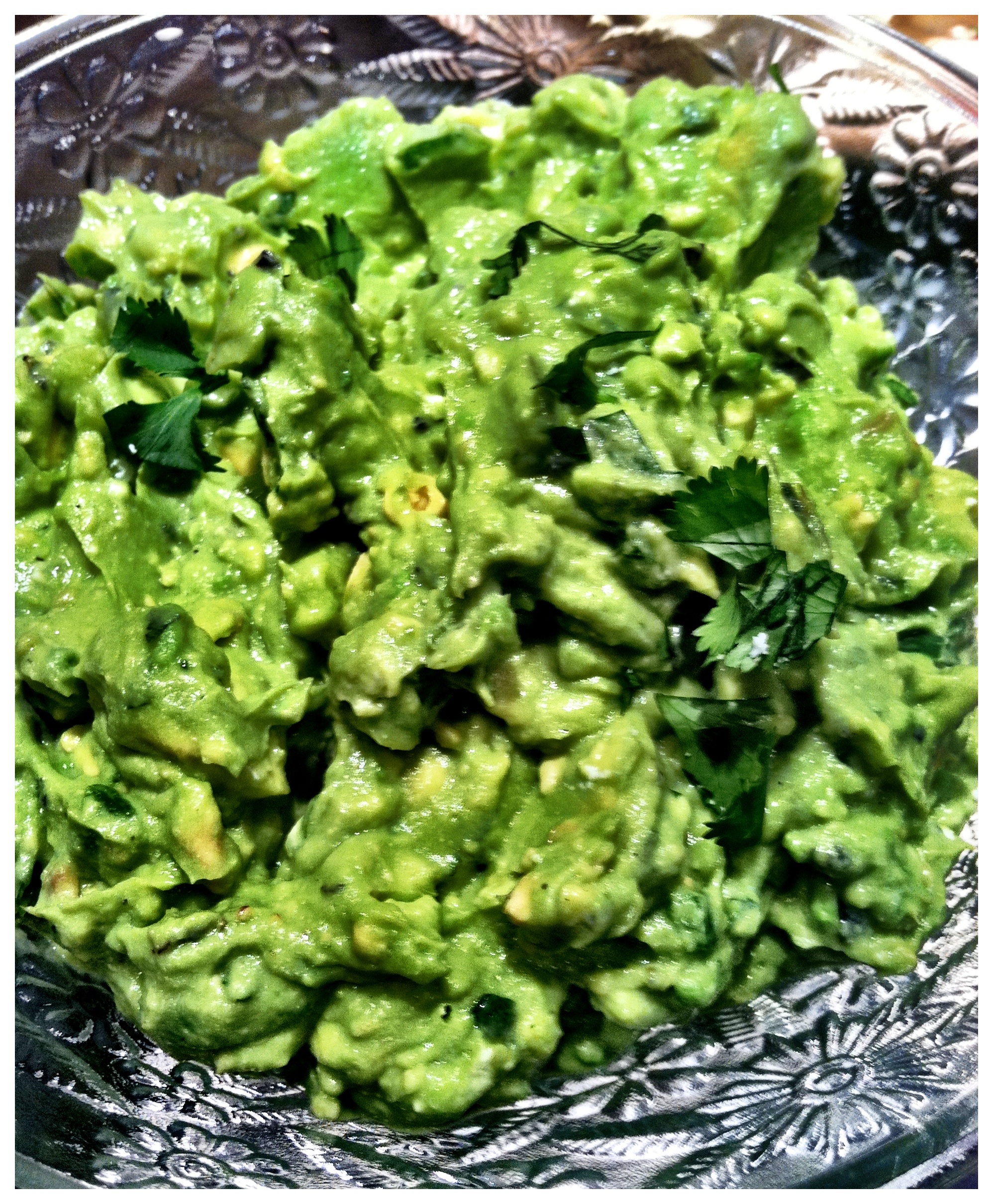 Author Notes: I had a fantastic guacamole at one point when I was home visiting my parents at a place in Cleveland. They served up some awesome guacamole with goat cheese and I knew I had to come up with my own version. I started making this one a while back, but recently served it up at a BBQ. It was a hit. The goat cheese is an unexpected, creamy delight and goes well with the roasted poblano. - Brussels Sprouts for Breakfast
Makes enough for a party!
4

soft (but not too soft) avocados (remove skin and pit)

1

charred poblano pepper (remove seeds, skin and stem)

3/4

cups crumbled goat cheese

1 1/2

limes (juice)

1

cup cilantro leaves (rough chop)

1

tablespoon cloves garlic (minced finely)

1

teaspoon sea salt
Over a gas flame, or in a broiler, char the skin on the poblano. Turn so that each side of the skin is charred. Takes about 8 minutes. Set aside to cool in a bowl covered with plastic wrap for about 5 minutes. Remove the skin and seeds (depending on your heat tolerance). Chop up into little pieces.
Cut avocados in half, remove the pit and scoop the avocado into a medium size mixing bowl. Discard the skins. Immediately squeeze the lime juice over the avocados to avoid any browning.
Combine all other ingredients and stir together with a metal spoon until creamy, but still has lumps for texture. Simple and delicious!
Tags: Holidays, travels well