Banana Sorbet with Chocolate and Peanut Butter
16
Save
If you like it, save it!
Save and organize all of the stuff you love in one place.
Got it!
If you like something…
Click the heart, it's called favoriting. Favorite the stuff you like.
Got it!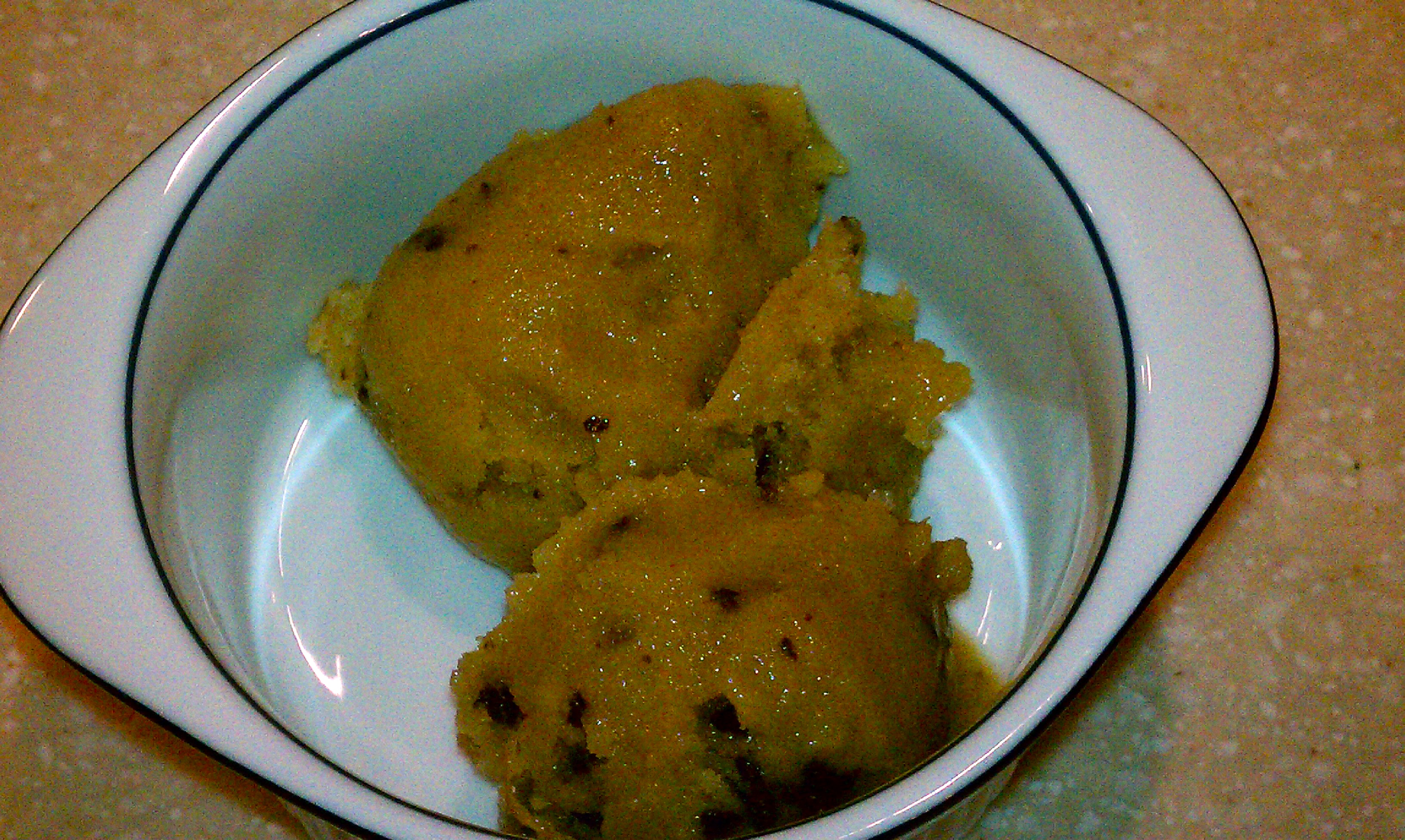 Author Notes: So. You're at the fair and you've had your hot dog, your empanada, your bacon on a stick, your fried butter. Now you need something cold and refreshing and sweet. And maybe a little lighter than what you've been eating all day. Maybe.

This was inspired by the pile of extra-ripe bananas that was on the table at the little farm stand near my house where I buy vegetables in the summer. I love ice cream, but what I like most about this is that it's just bananas with chocolate and peanut butter.

And yet it tastes totally decadent. - drbabs
Serves 6
7 large very ripe bananas

1 generous pinch of kosher salt

2 tablespoons vodka

2 tablespoons peanut butter, warmed till slightly liquid

2 ounces dark chocolate, melted and cooled
Mash bananas till pulpy but not liquefied. (I used an immersion blender.) Stir in kosher salt and vodka, and scoop into ice cream maker. Process according to the manufacturer's instruction. When the sorbet is slushy and beginning to solidify (about 15 minutes in my ice cream maker), scrape in the peanut butter and the melted chocolate, a little at a time. As they come into contact with the cold sorbet, they will form little chunks of deliciousness. Scoop into little cups and eat like soft serve.
And then maybe go home and have a nap.
Jump to

Comments

(

11

)
Tags: cold, fruit, satisfies craving