Lentil and Roasted Pumpkin Salad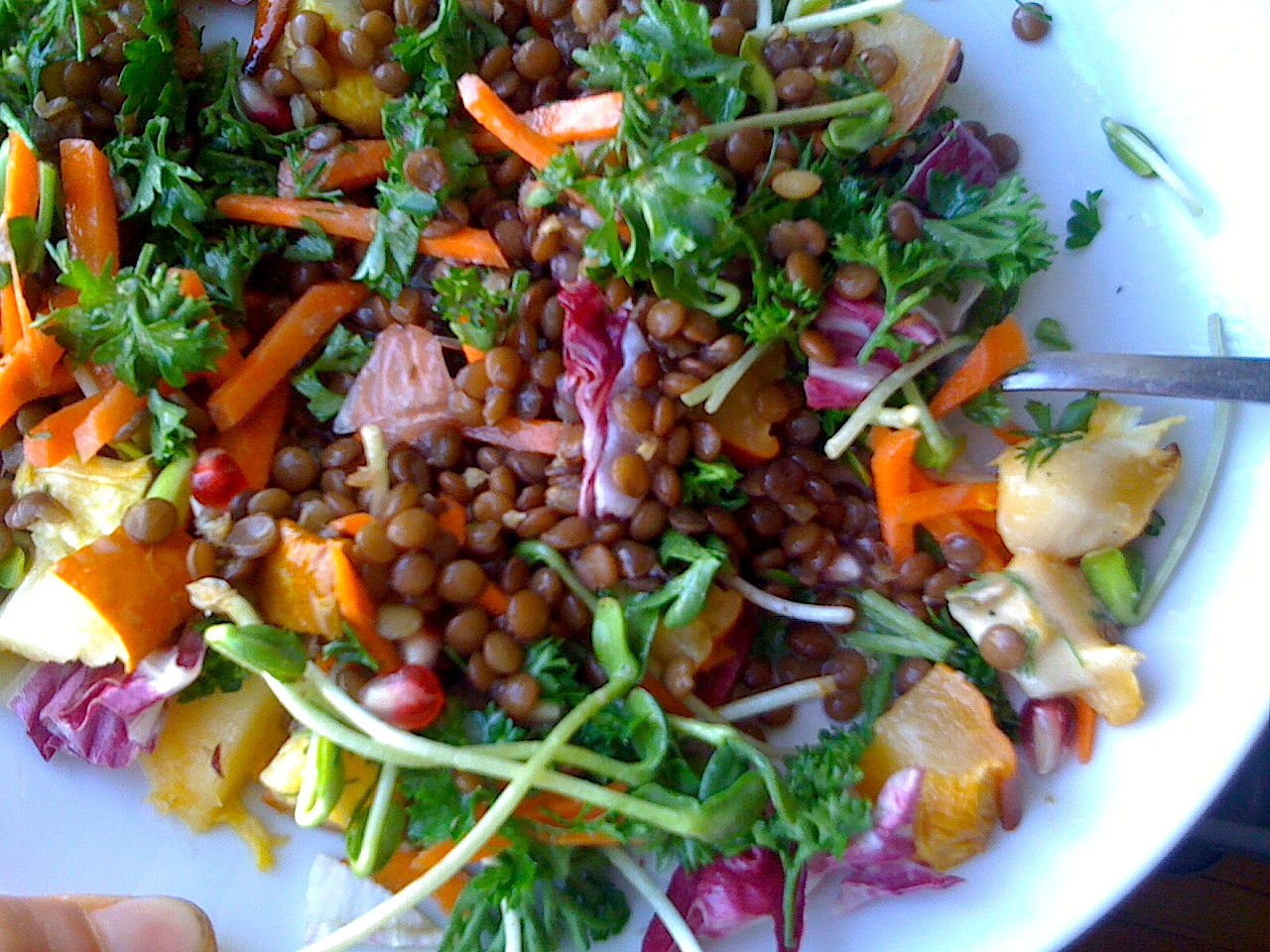 Author Notes: This is a great way to use up leftover roasted pumpkin. You could also use acorn squash, butternut squash or yams. This salad packs a lot of crunch! The dressing is very subtle but you can make it louder by adding a spice of your choice, or an infused oil. Happy Autumn! - Anitalectric
Serves 2
The Salad
2

cups cooked lentils*

2

cups roasted pumpkin, diced

1/2

bunch parsley, chopped

1

cup radicchio, chopped

1

carrot, cut into matchsticks

1

handful sunflower sprouts

1/4

cup pomagranate seeds, to garnish
*I like to cook the lentils with plenty of water, to keep them from sticking, and a dried chipotle pepper. The heat stays in the pepper, but the smoky sweetness permeates into the beans.
Divide ingredients between two plates and drizzle with Tahini Dill dressing. Serve extra dressing on the side. Suggested accompaniments: toasted pita, Sweedish rye flatbreads, or nori wrappers.
Tahini Dill Dressing
1/2

cup dill, chopped

1

tablespoon tahini, heaping

1

clove garlic, minced

1

lemon, juiced

2

tablespoons water

2

tablespoons rice vinegar

1/4

cup olive oil

salt and pepper, to taste
Combine the first six ingredients in a bowl and whisk in the olive oil. Season to taste.
Jump to

Comments

(

3

)